From the unknown operatives, spies and saboteurs of the Second World War to a seemingly perfect marriage that turns murderous, here are some hot new reads for your list.
Little recognition has been given to the many women who, in secret, helped to win the Second World War. Gourmand Julia Child, for example, slipped out of the kitchen to work on highly sensitive projects for the OSS. And actress Hedy Lamarr (a la Road movies with Bob Hope fame) supported the Allies by secretly helping to invent an anti-jamming device for torpedoes. In her new novel, Pam Jenoff takes inspiration from another real-life female operative, an Eastern European woman named Vera Atkins who recruited female spies for Britain's Special Operations Executive. These women, working covertly in Nazi-occupied regions often as couriers, saboteurs and radio operators, came from all walks of life and usually had minimal experience or training. In the story, the leader of the all-female British network sets out to find twelve of her spies who were deployed out of London during the war, but never returned home.
The debut novel from screenwriter, Alex Michaelides is already headed to Hollywood, with Brad Pitt's film company snapping up the movie rights. This twisty psychological thriller centers around a famous painter's shocking act of violence against her husband – and following the murder, her refusal to speak even a single word. Her ongoing silence, and apparent lack of motive, captures the public imagination, as well as the interest of a renowned criminal psychotherapist who is determined to uncover what happened.
From the award-winning author of The Perfect Nanny comes this noir portrayal of sex, marriage and motherhood set in the City of Light. Adèle has an upscale and by most accounts, enviable life – a thriving career in journalism, a successful doctor husband and adorable children – but still harbours restless and self-destructive tendencies reminiscent of an increasingly reckless Madame Bovary.
The follow-up to the blockbuster The Thirteenth Tale takes us to 19th century England in this multi-level mystery involving a young girl who had presumably drowned, but – miraculously? –comes back to life. It's an intriguing, twisty tale where magic mingles with scientific discovery during the Darwinian age.
Set in the near future, in a world undergoing dire climate change, an acclaimed 100-year-old poet is asked about the inspiration for her most famous work. She answers by telling the story of her life and what it was like growing up in a middle-class Connecticut town with her three siblings, during a time when a family crisis disrupted their safe, predictable world. From the New York Times best-selling author of The House Girl, The Last Romantics is a sweeping, beautifully wrought story of the timelessness of family bonds – and betrayals.
Another story about the all too familiar complexities of family love, this time about a mother's exhaustive search for answers after her estranged daughter is presumed dead after her plane crashes in the Colorado Rockies. She becomes immersed in her daughter's life to learn what had happened in the past two years since they last spoke. What she doesn't know is that her daughter miraculously survived the crash, but she also harbours a deadly secret – which means it might be better to stay "dead."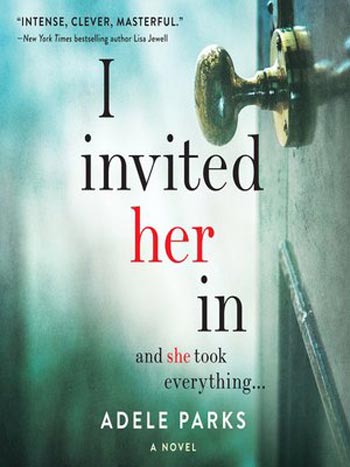 Perhaps there's good reason when old friends drift apart, and if so, maybe they need to stay that way. When Mel, a happily married mother, hears from long-lost university friend, Abi, asking for help after a devastating divorce, she doesn't hesitate to invite her to stay. But reviving a friendship may not be exactly what Abi has in mind.
A 25th wedding anniversary celebration in  Paris turns into a sad, solo journey when Audrey's husband not only takes a pass on the trip, but also, on the marriage. But what better place to heal and begin life anew than magical Paris, especially when Audrey teams up with an rebellious 18-year-old neighbour for some colourful multi-generational romps and misadventures.