When Josh Groban sings, the whole world listens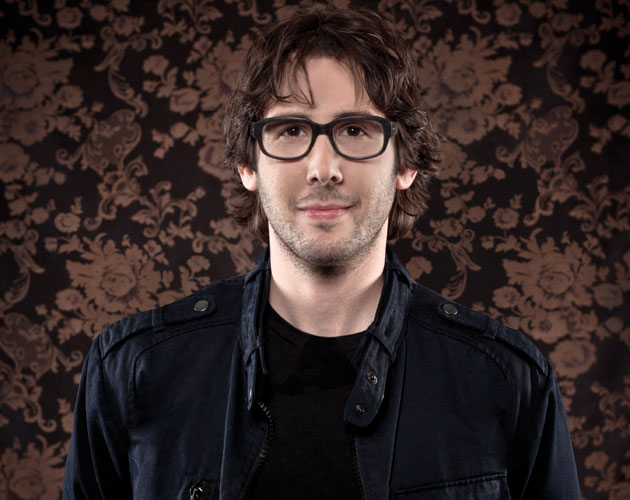 For almost a decade, Josh Groban has serenaded us with an operatic voice that belies his youth; the kid can sing. From his self-titled debut in 2001 to his breakout sophomore album Closer in 2003, the 30-year-old's pop-classical crossover style has earned him an audience that spans generations and continents.
This worldwide appeal has given the Los Angeles native the opportunity to sing at such momentous occasions as the 2002 Nobel Peace Prize concert in Olso, Norway, the Christmas concert at the Vatican that same year and Barack Obama's 2009 presidential inauguration ceremony. But it's not all serious gigs for Groban. Last year, he took a comedic turn with a cameo on the hit TV show Glee, which, although he didn't sing, introduced his self-deprecation to a broader demo. He's been known to poke fun at his persona on late night TV, has mixed it up with Andrea Bocelli and turned Kanye West's tweets into ballads, earning him a grounded reputation that many young stars could only hope for.
Groban took a break from his tour for his latest album, Illuminations (Warner) to meet in Toronto, where he was sporting the full modern nerd vibe. "The glasses are almost totally covering my face, which is good for astigmatism," the singer told us. "When I want to really be eye-to-eye with someone I'm talking to or not slip and break my neck when it's snowing outside, then I put on the spectacles. I've worn glasses since junior high. I used to hate glasses, but now it's a trend, and I like it." Groban also shared his experience working with Rick Rubin (who helped reinvent Johnny Cash in the '90s), his charitable foundation and taking Twitter to task.
Hilary Kelley: Tell us about working with Rick Rubin.
Josh Groban: Rick is a legend. I'm a fan of what he's able to bring out of artists, of any genre. The album sounds like Rick and me. I wanted it to be lush and [I wanted] to sing the way I sing. And Rick, like everything he does, wanted to make it sound like we're in your living room. There's an intimacy that Rick likes when listening to a record.
HK: You've teamed up with a broad range of people throughout your career.
JG: I love putting myself in a room with someone who does something very different from what I do. I've been able to sing with artists that people may assume would be a proper fit, like Plácido Domingo and Sarah Brightman. But I've also been able to have some killer duets with Aretha Franklin, Paul Simon, Neil Young and even [Smashing Pumpkins'] Billy Corgan. At some point, I'll put all those duets on one record.
HK: You sing many languages other than English. Do you speak another language?
JG: I took Japanese for four years. I studied the romance languages for my voice training. I always enjoyed singing in Spanish, Italian and French. When I tackle songs in other languages, there's a lot of time spent studying so I know what I'm singing. It's important that when people listen to [one of my songs], they get lost in it, even if they're from that country. I'm not great at one [language] but I can get by in Norwegian, Japanese, Spanish and French.
HK: What level of involvement do you have in your videos?
JG: Visuals with music have such an impact [but] it's not completely necessary in my world because I'm not a MTV artist. I look forward to providing visuals for a live show. I want to make the live experience the best that it can be.
HK: How did your charitible foundation come about?
JG: It started because of my fans' generosity. They sold my autographs and presented me with a cheque for $50,000. They saw I enjoyed doing work for other foundations and told me to start my own. So, I started the Josh Groban Foundation. It focuses on arts education. I will always lend my voice and money to large organizations that deal with disease and poverty, but I'm not sure that a foundation the size of mine needs to compete with them. Having been brought up with a great arts education, I feel I'm one of the lucky ones. That's where my passion is. We've raised more than $2 million, and, in the coming months, we'll be announcing a new name and mission statement.
HK: Your fans span an incredible age range. You're among many artists who now interact with them on Twitter.
JG: I'm very excited when I see the whole family at the concert. Tony Bennett gave me the tip to keep the show "family" — something everyone can come to. [Twitter] is an easy way to connect with fans — until you make a political comment. As soon as you say, "Well, this is common sense," you realize it's not to a lot of people. You can get into some interesting conversations on Twitter. Now, I like to put it out there and say, "Controversial, speak amongst yourselves." And they just rip each other's faces off!