The Canadian Screen Awards: Live Blog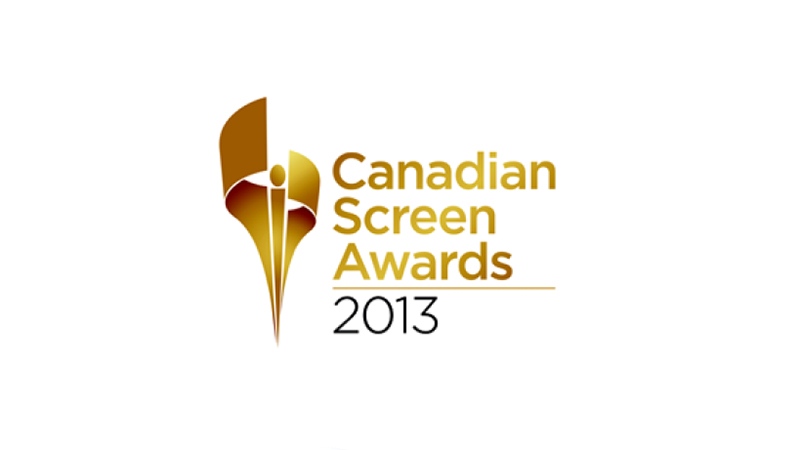 Don't forget to tweet us your thoughts at @Zoomer. Thanks for joining us!
FINAL THOUGHTS: War Witch/Rebelle cleaned up, taking best feature film and nine other awards (and deservedly so). The show was well-paced and Martin Short did a fine job as host (no surprise there). You can't go wrong with Short. The goal was to celebrate Canadian film and television, so it would have been nice to have seen more awards handed out and more Canadian artists celebrated rather than spending the first half hour on pointless red carpet pre-tape chatter. Still, there will always be kinks to be worked out and they did manage to cut out so much of the needless fat that bogs down award shows like the Oscars. Overall, this was a promising start to a new Canadian broadcasting tradition.
It's 10 p.m. and the show's over. Refreshing. The Oscars wouldn't have even awarded the best sound editing trophy by now. For all the winners, visit the Canadian Screen Awards website.
Winners dedicate the award to the men and women who serve in police task forces.
9:54: Final award of the evening: Best Dramatic Series. WINNER: Flashpoint.
CBC has all the results of the show up on their website before the show concludes. As well, all the results were tweeted before they aired on the broadcast. Doesn't that defeat the purpose of watching? Kind of ironic, given the fact that this award show also celebrates digital accomplishments. Reporting awards results before they air isn't much of a digital accomplishment.
"We'll get to say what we couldn't say at that other award show a week ago." — producer Pierre Even, accepting for War Witch (Rebelle).
9:45: Rick Mercer and Meg Tilly out to present Best Film. WINNER: War Witch (Rebelle).
9:42: Award for Best Actress in a Film. WINNER: Rachel Mwanza, War Witch (Rebelle).
9:40: "My rock bottom is still your wildest dreams." — Martin Short facetiously noting to his fellow nominees that he's not bitter about losing both the categories he was nominated for.
Wow, they're serious about keeping your acceptance speeches short. They cut off Strombo with that polite music as he was using his acceptance speech to plug the importance of CBC on CBC.
9:34: Award for Best Variety Show Host. WINNER: George Stroumboulopoulos, George Stroumboulopoulos Tonight
Remember when Colantoni played the girl-crazy photographer on the NBC show Just Shoot Me! with David Spade? He came back to Canada, did Flashpoint, and is such a bigger star for it. Great Canadian success story.
"I would like to tell the Canadian Revenue Agency that I'm going to write this suit off." — Colantoni accepting his award.
9:29: Award for Best Actor in a Television Drama. WINNER: Enrico Colantoni, Flashpoint
Nguyen dedicates win to the women of the Congo, and asks Canadians to ensure their investments are morally responsible and not fuelling violence and bloodbaths on the other side of the ocean. Beautifully said. I wish Rebelle had won the Oscar it was nominated for (best foreign film) so he could have made that speech there as well.
9:23: Award for Achievement in Direction (film). WINNER: Kim Nguyen, Rebelle
9:21: 70-year-old Geneviève Bujold gets standing ovation when she comes out to announce best director of a feature film.
Congrats to Meg Tilly! Completely deserving of the award, and very genuine in acceptance. Of course, we already knew that — we interviewed her a few months ago.
9:18: Best Actress in a Drama. WINNER: Meg Tilly, Bomb Girls.
9:17: Martin Short as Ed Grimley out to present award. Have we run out of all the other Canadian presenters already?
At the Oscars, they cut the winners' acceptance speeches off with the theme from Jaws. At the Canadian Screen Awards, we cut them off with some soothing piano music. We're so polite. If they wanted to make it really Canadian, they should have used the hockey arena horn that signals the end of regulation play.
9:06: Award for Best Feature Length Documentary. WINNER: Stories We Tell. Congratulations to Sarah Polley — a brilliant filmmaker and very proud Canadian.
9:03: Award for Best Supporting Actress in a Feature Film. WINNER: Seema Biswas, Midnight's Children
9:01: We're back and Martin Short is out on stage in a kilt, impersonating a bagpipe. Doesn't sound that far off from a real bagpipe. Not sure if that's a compliment to Short, or a knock on bagpipes.
8:55: Best Actor in a Comedy Series. WINNER: Gerry Dee, Mr. D.
"It sparked entrepreneurialism in Canada in a remarkable way over eight years." — Kevin O'Leary on why he's so proud of the show Dragon's Den.
8:52: Best Reality or Competition Series. WINNER: Dragons' Den
Best Supporting Actor in a Film. WINNER: Serge Kanyinda, Rebelle.
8:49: Alan Thicke out to present award. "I am here because I'm the affordable Shatner."
8:42: Next award: Best actress in a comedy series. WINNER: Less Than Kind's Wendel Meldrum. Touching speech, noting the many emotional obstacles and deaths of loved ones the cast and crew faced during the last season.
Very gracious acceptance, calling co-star, French-Canadian actress Geneviève Bujold, "the heart of the film."
8:39: First award — Best actor in a film. WINNER: James Cromwell, Still Mine. This news was just as exciting when the Canadian Screen Award Twitter account spoiled it by announcing it before the broadcast.
8:37: Ten minutes in and we have two Martin Short songs already. He's great at it though.
8:35: Short getting some good laughs poking fun at well-known Canadian stars. "When I think about Alan Thicke, and it's not that often…" Classic Short.
8:33: Out of context quote of the night: "Gordon Pinsent, you have an awesome rack!"
Short lampooning Canadian reality stars and Don Cherry. We've got our first hockey mention of the night.
8:30: "I flew in on Air Canada. Or, as Ben Affleck calls it, American Airlines." — Martin Short
Martin Short literally swings in to open the show with a song.
8:27: Oh look, there's an award show interrupting this red carpet broadcast.
8:23: Commercial time, with the promise of the actual awards show to follow. Speaking of that, the actual Canadian Screen Award trophy doesn't have a name yet (i.e. the Academy Award trophy is known as the Oscar). Academy CEO Helga Stephenson has said they're still working on it. It should be something quintessentially "Canadian." The Frosty? The Leafy (as in, maple leaf)? We could name it after the broadcast's first host and call it The Shorty. Any thoughts? Tweet us at @Zoomer.
8:17: Jiminy Glick asked female Academy of Canadian Cinema & Television (ACCT) accountant on the red carpet who she's wearing. She says, "It's not that famous." He laughs and says, "Neither are you."
8:15: We're back with Jiminy Glick on the red carpet with Alan Thicke and wife Tanya Callau.
8:11: We're off to commercial, with the promise of more red carpet fun to come. So far, the strategy for getting Canadians pumped up about their film and television stars is to award multiple film and television awards before the broadcast, and spend at least the first quarter hour watching red carpet pre-tape with celebs we already know, like Rick Mercer and George Stroumboulopoulos. Interesting…
8:06: Still showing backstage video clips. Very different from last weekend's Oscars. By this time at the Oscars, host Seth MacFarlane had already sung a song about breasts and rattled off other obnoxious jokes.
Martin Short as Jiminy Glick tries to save it on the red carpet.
8:00: Red carpet intro with comedian Shaun Majumder. Right off the bat he notes big time Canadian stars, such as Jim Carrey and Mike Myers, aren't there. But, "all the ones that are left over are here tonight." Fantastic. Great way to promote the show: "Hey everyone, the biggest Canadian stars didn't want to come back for this! But please stay tuned — we have other people here.
* Many awards already handed out pre-broadcast, including Best Actor in a Feature Film to 73-year-old James Cromwell in Still Mine. The film isn't even released yet. Nice work Mr. Cromwell!
Just a few minutes until the inaugural Canadian Screen Awards broadcast. Join Zoomer's Mike Crisolago right here as he live blogs the entire ceremony, beginning at 8 p.m. on CBC. Don't forget to leave your thoughts on the ceremony as it unfolds in our comment section below, or tweet us at @Zoomer. We'll re-tweet the best comments.