First Take at TIFF 2013: Day 1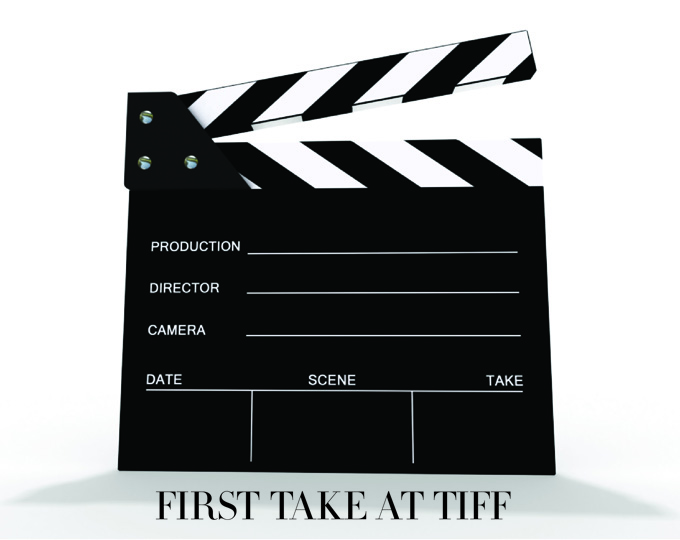 I guess you could say I'm the new guy: the TIFF rookie. The first clue to tip off any TIFF veterans to this fact is my time management between films – if I had more experience with it, I wouldn't be writing this at near midnight on Day 1.
You see, while I've covered many Toronto International Film Festival events in the past, this is my first all-inclusive, fully accredited festival. So, I'm keeping a daily log with my observations about what it's like for a film reviewer on this side of the orange velvet rope.
First – shockingly – it turns out that media screenings aren't the celeb-filled red carpet fiestas you see on the front pages of newspapers and tabloids. A few people in line beside me at one point thought they spotted Judge Reinhold, but it turns out it was just an usher. Though, when you think about the last time you actually saw Judge Reinhold in anything, it's possible that he is showing people to their seats for some extra cash.
The Quote of the Day, however, comes courtesy of one of the anti-piracy officers – you know, the guys who station themselves in the dark movie theatres to make sure no one is secretly recording the movies – bringing his team up to speed on official protocol:
"If you see somebody have a heart attack or any other medical emergency, stop looking for cameras and help them."
Something about the idea that this needed to be clarified made me laugh. I think they saw me, and now they may be tailing me at all times, but you folks don't worry – if you have a medical emergency in the theatre, they will not, in fact, ignore your cries for help.
On the film front, I did manage to fit in three movies in eight hours. I could have done more, but the timing and length of the films overlapped, preventing a fourth.
The Great Beauty, an Italian film, was really good. Bastards, a French film, was pretty good until the end. And Gloria, a Chilean/Spanish production, deserved a better ending. But you'll read all about it in the reviews, which will be up on the site shortly.
Speaking of which, check out my TIFF reviews of the brilliant Cannes Palme d'Or-winning film (yes, it's the one with the graphic 10-minute sex scene that made some French patrons walk out of the theatre) Blue Is the Warmest Color and the JFK assassination flick Parkland.
Now, I've got to get some rest. I'm back at the theatre in nine hours.
Check back here every day for daily TIFF logs and reviews, as well as on Twitter at @Zoomer and @MikeCrisolago.