First Take at TIFF 2013 Day 2: Walking Out of A TIFF Film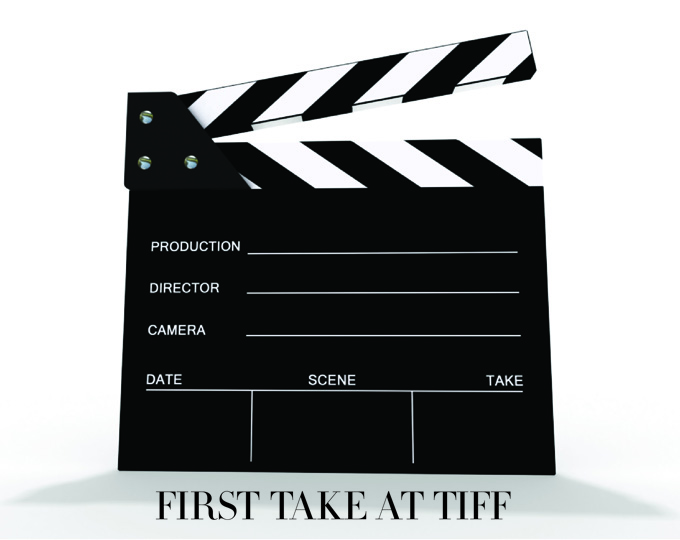 As I covered in the previous TIFF log, this is my first, fully-accredited Toronto International Film Festival. I don't want to jump the gun here, but one thing I've noticed during many of the screenings I've attended so far is that a lot of people walk out of these films.
I'm talking A LOT. Remember, these are press and industry screenings, so it's mostly behind the scenes entertainment folk and journalists who got in for free. This got me wondering: while some people leave early (they may be in the wrong theatre, they've changed their mind, they have to take a call), many leave when it seems like the film's climaxed and will end shortly. I've wondered if a lot of them may be trying to see as many shows as possible and, since quite a few of the start times and end times of various films overlap, they may feel like they've got the gist of one movie so they run over to another. Not sure if that's the reason, but it's a common sight.
* My Day of Film Screenings, Described In Puns: I saw the much-hyped Charles Dickens flick, The Invisible Woman, today. I have to say, I had great expectations going in but it turned out to be bleak house. However, the Burt's Bees documentary, about the many behind the iconic honey brand, was fantastic and deserves all the buzz it's getting. I wasn't as big a fan of Bruce LaBruce's Gerontophilia though. I felt some of the story needed to be fleshed out but the discussion its started is in no danger of getting old.  
I also saw The Animal Project. Sorry, couldn't think of a good enough pun (which is saying something considering the quality of the puns above). Reviews of all these films to come.
* If you read my article about branded TIFF parties, you know that I'll hit a festival bash here and there. One invite I received today contained both the boast "expect nothing but the best," and then the phrase "cash bar," which is funny because it essentially negates the first phrase. I do appreciate the invite.
* I'd be remiss if I didn't make mention here of the fantastic job all of the TIFF volunteers are doing. There's always one around to help, they're incredibly polite (especially when you consider the long days and huge crowds they endure), and they're very knowledgable. I wasn't remotely as patient with people when I worked in customer service, and I was getting paid, so kudos to all of them.
TIFF literally could not run without them.
* More reviews up on the site today, including the Italian film The Great Beauty, the French film Bastards, and the Chilean/Spanish film Gloria.
Check back here every day for daily TIFF logs and reviews, as well as on Twitter at @Zoomer and @MikeCrisolago.