First Take at TIFF 2013 Day 3: Are Any Journalists Tweeting This?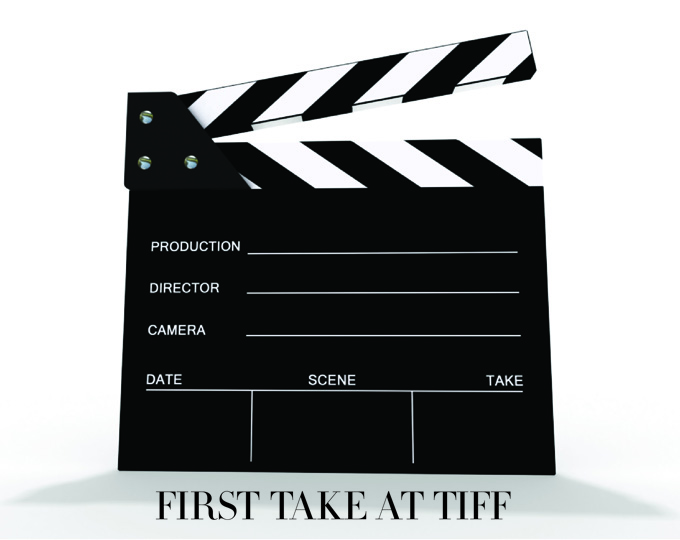 Mandela Film Goes Down, plus Quote of the Day: "Are there any journalists tweeting this?" one woman cried repeatedly from amidst the standing room only crowd watching the press screening of Nelson Mandela: Long Road to Freedom – the much-hyped, eagerly awaited biopic of the legendary South African leader making its world premiere at this year's TIFF.
The reason? Less than an hour in to the screening, the sound suddenly went out, we were informed that there were "technical difficulties," and without further explanation the screening was over. Let's just say people were not happy.
Outside the theatre, some audience members were lambasting TIFF officials, saying it was unacceptable and demanding to know what happened. The only explanation anyone got, at least then, was "technical difficulties."
I understand that tech snafus happen, but when I got home tonight I checked my email to find that the re-scheduled viewing had already taken place – at 10:15 pm this evening. So, if you didn't get the email on time, or you had other scheduled events to attend and weren't checking email constantly (put me down for both), you missed the film. I know they probably wanted to get the film screened in advance of any press conferences with those involved, but an added screening for the rest of us who couldn't make it tonight, even if it comes after the press conference, would make it right. Are you listening TIFF?
* Second Best Quote of the Day: "On principle I can't buy seven dollar popcorn. This is obscene. This is the horror movie."—A guy, who admitted he hadn't eaten dinner and was starving, trying to buy popcorn from a cart inside the theatre just before a film started. He went hungry, but he had us all laughing.
* The theatres were packed today. It seems 80 per cent of TIFF press and industry come out on the weekend. Thursday and Friday I had my pick of the seats in theatres. Today I actually had to wait in line to get in.
* I wrote yesterday about the number of people leaving the screenings before the films are done, and today that number rose dramatically. One woman got up and left during the Mandela flick, only to return with a large popcorn. "Really," I thought as she squeezed past me and headed back down our row, "you needed popcorn that badly that you got up and left during Nelson Mandela's life story?" Then the tech problems happened, so she probably ended up eating it out on the theatre steps.
Check back here every day for daily TIFF logs and reviews, as well as on Twitter at @Zoomer and @MikeCrisolago.