FIRST TAKE AT TIFF 2013 DAY 5: Is that Harvey Weinstein By the Popcorn?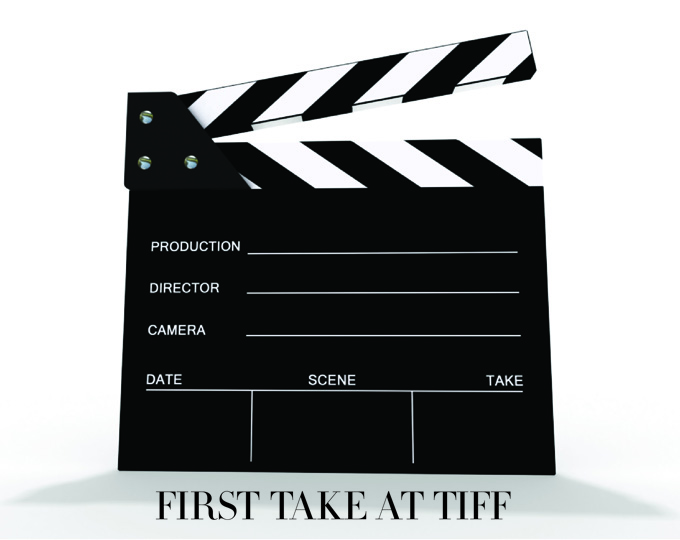 "Is that Harvey Weinstein by the popcorn?" one journalist asked, pointing to the concession stand as more than 500 of us were being herded into a Scotiabank Theatre cinema. There wasn't much time to get a good glimpse, but as one nearby colleague discredited her I had to admit it did look like him.
On one hand, it made sense – the jewel of his Weinstein Company's TIFF 2013 collection, August: Osage County, was the reason we press and industry folk were shuffling like cattle into a barn. Director John Wells came in to speak with us before the film, so why would it be so crazy for Harvey to be there too? On the other hand, the concession stand, centered among the throng of TIFF goers, seemed an all-too conspicuous place for the famed film producer to be barking into his cell phone like this guy was.
By the time anyone could figure out if it was Harvey, we were in the theatre fighting for seats to one of the most anticipated films of the festival. And the film did not disappoint (click here for my review).
* By the way, the line for the film was the longest I, or most other people I spoke with, have seen at the festival so far. They had to move us all outside, and it wrapped around the building on Richmond Street and then went for blocks down the side street parallel to John Street. No one can ever say that Meryl Streep and Julia Roberts aren't still legit box office draws.
* In fact, overall the line-ups this weekend and today were far and away much longer than when the festival opened last week. I imagine that's attributable to all the galas and bigger screenings taking place.
* So, anyone who knows me knows I have, lets say, a slight discomfort when it comes to spiders (translation: I HATE them). So a scene in the 3D film Amazonia today where a tarantula crawls slowly along a log and encounters a monkey (did I mention this is all in 3D??) left me feeling pretty unnerved. Oh yeah, and I was in the third row – nice and up close.
* In a far less horrifying TIFF experience, The Grand Seduction, starring Brendan Gleeson and Gordon Pinsent is a great story, and one of the funniest films you'll see at TIFF. All of us in the audience were in stitches. Who says Canadians aren't funny?
Check back here every day for daily TIFF logs and reviews, as well as on Twitter at @Zoomer and @MikeCrisolago.