FIRST TAKE AT TIFF 2013 DAY 6: Organized Chaos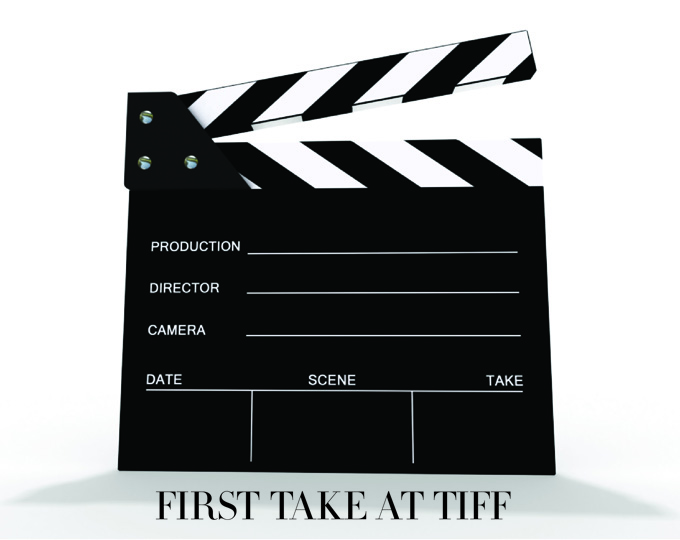 If there's one thing I know about journalists it's that they treat event start times more like a suggestion than a deadline. You say journalists should check into the event by 10 a.m.? No problem – we'll be there by 10:15, or maybe 10:30 if the line at Starbucks is extra long. We're often a cranky, sleep-deprived lot, so don't expect us to rush.
This morning, however, I learned that if there's a sure-fire way to get journalists to brave the morning commute and show up EARLY for an 8:30 a.m. film screening, it's by making it a screening of 12 Years a Slave. Close to 500 press and industry folk showed up early to preview the highly touted film this morning.
That said, if there's a sure-fire way to agitate 500 press and industry folk all at once, allow them to show up early and then lock them out of the theatre. I know this because when I got to the Scotiabank Theatre half-an-hour early this morning the line already extended around the block, with the doors to the venue inexplicably locked.
Trust me, it wasn't a happy lot – grumbling, their dark eyes half shut, sucking back extra-large Americano coffees like a baby with its mother's milk.
"Is this the line for 12 Years a Slave?" a just arriving journo would inevitably ask someone in line.
That's when the raving chorus would rise to a crescendo, with people left and right swinging their heads around to loudly proclaim, "It's the line-up for EVERYTHING!"
"You mean the doors aren't open yet?"
"NO!!"
It was after eight o'clock, and the film was scheduled to start at eight-thirty. How could the theatre not be ready for us? We're the first group of the day.
When we did get in, the theatre filled up fast. There were some empty seats in the very front row, so up 10 minutes after the film started they were still letting people in – people, by the way, who apparently had no concept of an "indoor voice." One woman, possibly a beneficiary of a rush ticket, decided she didn't want to sit in the front row and let everyone around her hear about it.
TIFF and its volunteers have generally been great about seating latecomers all festival, but this morning was a debacle.
* On the bright side, the film is brilliant (as I note in my review here). I can't speak highly enough of the cast – especially Chiwetel Ejiofor, Michael Fassbender, and Lupita Nyong'o, and director Steve McQueen. THIS is your must-see film this TIFF.
Check back here every day for daily TIFF logs and reviews, as well as on Twitter at @Zoomer and @MikeCrisolago