Celine Dion the Only Boomer Hope for JUNO's Top Prize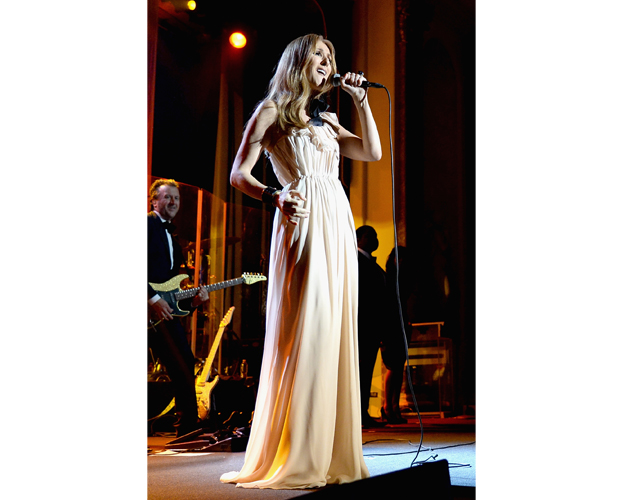 With the announcement of the 2014 Juno Award nominations in Toronto this morning, Celine Dion stands as the only boomer hope to win the night's top prize – Artist of the Year.
Dion, 45, Canada's best selling artist ever, scored four Juno nominations this year, including Album of the Year and Adult Contemporary Album of the Year (both for Loved Me Back to Life), and the Juno Fan Choice Award.
Last year, Leonard Cohen nabbed Artist of the Year honours following the release of his latest album, Old Ideas, setting off a social media firestorm of hysterical Justin Bieber fans lamenting the pop idol's loss in the category to some guy they'd never heard of who looked like their grandfather in a fedora.
This year, the only race Bieber's involved in took place in Miami and was shut down by the cops. Dion, however, faces stiff competition as she heads toward the awards show finish line. Also up for the Artist of the Year Award are rapper Drake, Robin Thicke, Serena Ryder, and crooner Michael Bublé.
Dion may believe that love can move mountains, but lets hope it also moves Juno voters to award a boomer nominee Artist of the Year honours two years in a row. The stars, however, have already begun to align for the singer. After all, the awards will be handed out at the Juno ceremony in Winnipeg on March 30 — Dion's 46th birthday.