Zoomer's 2014 Holiday DVD Guide
The rise of streaming services like Netflix have made it more difficult to find gifts for film buffs. Difficult – but not impossible. We've combed 2014's best releases to find DVD sets to please fans of screens both silver and small.
Film on DVD – The Top Five

* Gone With the Wind 75th Anniversary: For GWTW fans who missed out on the 70th anniversary box set, this version includes the film, a documentary, extra footage, and lots of paraphernalia, including a stunning photo book chronicling the film's style, a music box and a handkerchief. The bad news – we could only find this grand package in Blu-ray. But, as hardcore film fans would say, "Frankly, my dear, I don't give a damn."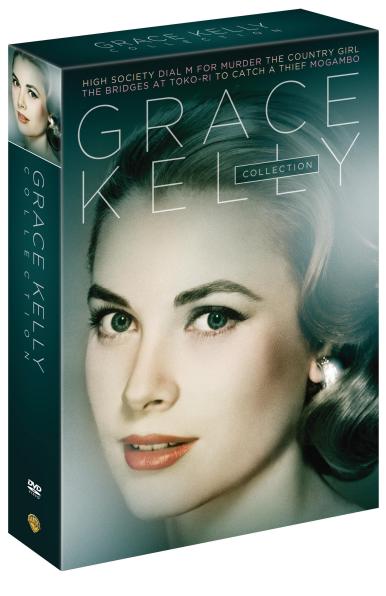 * Grace Kelly Collection: Quite literally Hollywood royalty, Kelly's set features six of her most loved films, including Mogambo, Dial M for Murder, The Country Girl, and High Society, as well as her last ever television interview.

* Stanley Kubrick: The Masterpiece Collection: Eight of the legendary director's films form the centerpiece of this set, including classics Dr. Strangelove, 2001: A Space Odyssey, A Clockwork Orange, Barry Lyndon, The Shining and Full Metal Jacket. Other highlights include a photo book, two documentaries, and conversations with acclaimed directors inspired by Kubrick's work, from Steven Spielberg to Martin Scorsese.
* Sleeping Beauty: Diamond Edition: For your favourite Disney fan, this Diamond edition includes Sleeping Beauty on both Blu-ray and DVD, a number of bonus video features, deleted scenes, commentary, and more.
* Fox Searchlight Pictures 20th Anniversary Collection: This set brings a selection of 20 of Fox Searchlight Pictures' most popular films into one package, from Oscar winners (12 Years a Slave, Slumdog Millionaire, The Descendants) to comedies (The Best Exotic Marigold Hotel, Little Miss Sunshine, The Full Monty), to drama (The Last King of Scotland, Black Swan, 127 Hours), and many more. Definitely a treat for any film fan.
Honourable Mentions: Steven Spielberg Director's Collection, The Best of Bogart Collection.
See next page for our TV on DVD Top Five…
TV on DVD – The Top Five

* The Bob Newhart Show: The Complete Series: One of TV's most beloved comedians in a classic sitcom that ran for six seasons between 1972 and 1978. This set contains all 142 dry humour-filled episodes, as well as the 1991 anniversary special, the pilot episode, a booklet, bloopers, and a discussion with Bob Newhart from earlier this year.
* Breaking Bad: The Complete Series: One of the most popular TV shows of all time comes to DVD with all of the episodes, a documentary, and a plethora of other goodies including a replica money barrel and an apron from Los Pollos Hermanos.
* Batman: The Complete TV Series: Yes, it's cheesy, and awkward, and sometimes downright cringe worthy. Still, there's a campy brilliance to Adam West's Batman series, and with guest stars like Burgess Meredith, Cesar Romero, and Julie Newmar, you can't help but love it. The Blu-ray version is an extra $50, but it's infinitely more impressive, featuring (aside from the TV episodes) tons of extras and bonus features, Batman trading cards, and even a replica Hot Wheels Batmobile from the show. Holy added value Batman!
* Criterion Collection: Golden Age Of Television: For serious fans of the small screen, this trip through TV history is a collection of 1950s teleplays, such as the classic Rod Serling drama Patterns, Paul Newman in Bang the Drum Slowly, Jack Palance's Requiem for a Heavyweight, and Andy Griffith's TV debut in No Time for Sergeants among others.

* Agatha Christie's Poirot: Complete Cases Collection: Famed detective Hercule Poirot, as played by David Suchet, in the complete 70-episode series. Guest stars in various episodes include Jessica Chastain, Elliot Gould, Emily Blunt, and Michael Fassbender.
Honourable Mentions: Mork & Mindy: The Complete Series, The Sopranos: The Complete Series, WKRP in Cincinnati: The Complete Series, Hill Street Blues: The Complete Series, D-Day 70Th Anniversary Collection.