A New Star Trek TV Series? CBS Makes It So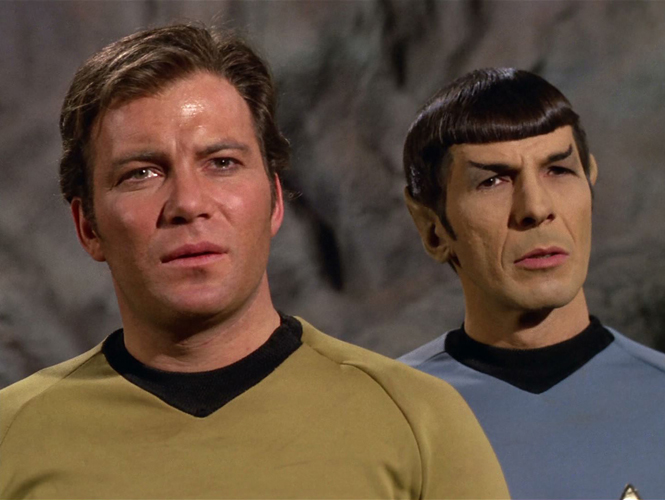 There's a new Star Trek franchise in town and resistance is futile.
Set your phasers to fun: CBS announced earlier today that a new Star Trek television series is beaming down in 2017, boasting "new characters seeking imaginative new worlds and new civilizations, while exploring the dramatic contemporary themes that have been a signature of the franchise since its inception in 1966."
That's the year the original series debuted, running until 1969 with Canuck William Shatner as Captain James T. Kirk at the helm. Star Trek: The Next Generation, arguably the most successful of the series', debuted in 1987 and ran through 1994. Star Trek: Deep Space Nine followed, from 1993–1999, along with Star Trek: Voyager from 1995–2001 and Star Trek: Enterprise from 2001–2005. Thirteen Star Trek films will have also been released by the time the new series debuts, with the latest big screen adventure, Star Trek Beyond, hits theatres in 2016.
The as yet untitled new series, from executive producer Alex Kurtzman – co-writer and producer of the 2009 film Star Trek and 2013's Star Trek Into Darkness – will debut on the traditional network but then air all subsequent episodes on the network's pay streaming service CBS All Access, where it already streams the complete sets of all previous Star Trek series'.
And fear not, Canuck trekkies: even though CBS's All Access service isn't available outside of the United States, CBS's press release noted, "The next chapter of the Star Trek franchise will also be distributed concurrently for television and multiple platforms around the world by CBS Studios International."
Which means if they can boldly beam the show where no show has gone before, they'll find a way to get it on the air in Canada.