Happy 71st Birthday, Neil Young!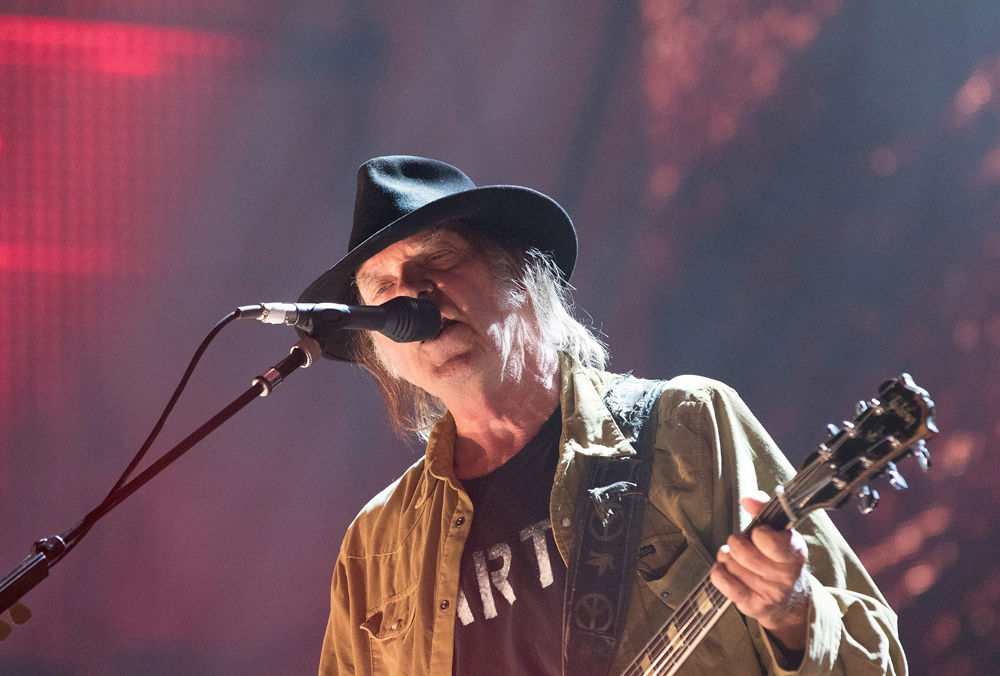 Today, Neil Young turns 71 but somehow it doesn't seem quite right to wish him happy birthday.
Happiness isn't something you associate with Neil Young.
Stubbornness, for sure. Pugnaciousness, plenty.
And there was already melancholy when he was just 25 and wrote the lyrics to "Old Man."
"He's kind of like Dylan," says John Goddard, author with Richard Crouse of Rock and Roll Toronto.
"Even when he was really young, he seemed older."
"A perennially pissed-off legend of rock," is how MSNBC described him in critical comments about his anti-GMO, anti-agribiz album, The Monsanto Years, released in June.
Young's environmental activism may not be thrilling all his fans but it did lead to a relationship with 54-year old Hollywood actress and fellow activist Darryl Hannah.
They've been a couple for a year now, and former band mate David Crosby finally got used to the idea.
He apologized for calling Hannah "a "purely poisonous predator."
Maybe that's because Hannah and Young were spotted kissing at a California restaurant a few weeks after he announced his split from his wife of 36 years.
This week, Young and Hannah were photographed holding hands while shopping for home goods in Malibu.
But even people who aren't thrilled about his personal life or his politics speak with superlatives about his music and his career.
"Neil Young is one of our most prolific and significant musicians," says Goddard. "He's right up there with Joni Mitchell as a Canadian musician who's made a massive, massive contribution."
Goddard thinks Young can keep going.
"Early on he decided to learn how to do everything so he became very versatile," he says. "He can strum a guitar, rock out with a garage band, do the folk thing, solo shows, work with a lot of different people. If you do all that you can keep going. You don't burn out and you don't fade away."
With Dylan and the Stones setting the precedent for aging rock stars, there's no reason for Young to let go, says Goddard.
"Dylan can keep going with no voice left and still has an audience. Young has managed to keep his voice and he still has such depth and range.
He's shown himself to be infinitely adaptable."
But Goddard is no fan of Young's politics.
"His activism is quite immature," he says. "He never finished grade 10. He doesn't know what he's talking about. It distracts from his overall significance. He should stay out of politics."
As for Hannah, says Goddard, "She was one of the first protesters against the Keystone pipeline. She's very immature with nothing really relevant to say."
But it may be that the 70-year old rocker who came of age in the '60s just needs something to protest about. Even former band mate Crosby acknowledges that Young may have finally found a measure of happiness as one half of a couple of aging celebrity protesters.
"She's making Neil happy," Crosby said. "I love Neil and I want him happy."
So, yes, by all means, be happy on your birthday, Neil Young. We wish you many, many more years of music making.