5 Things You (Probably) Didn't Know About Art Garfunkel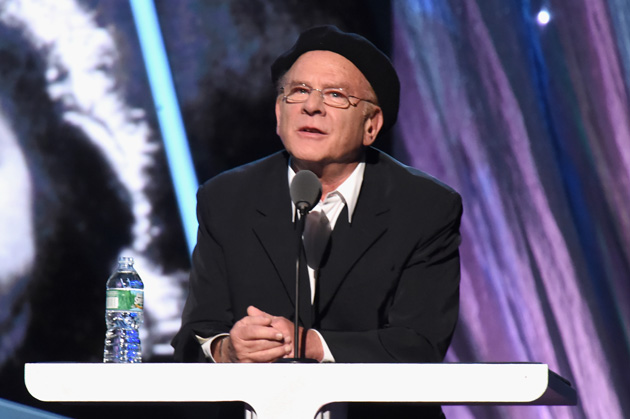 We look at the singer-songwriter's storied career in music.
Singer. Songwriter. Poet. Actor. Art Garfunkel is a man of many talents.
Sure, he's mostly made headlines in the last year for lashing out against Paul Simon—his personal and professional drama with his former friend and musical partner has been a sad distraction from his unique talent—but we prefer Art's quieter, creative career highlights.
Despite a minor setback where he suffered vocal chord issues in 2010, Garfunkel is still kicking and ready to put out more music.
To celebrate his 75th birthday (on Nov. 5, 2016), we dig up some little-known (or almost entirely forgotten) facts about his years in the limelight.
1) Born Arthur Ira Garfunkel in 1941, the New York native first met Paul Simon while rehearsing for a production of Alice in Wonderland at Forest Hills Junior Elementary School. The two were only 11 years old at the time.
Click through for more…
2) In 1957, Garfunkel and Simon released their first single together, "Hey Schoolgirl." They initially called themselves Tom and Jerry, fearing their real names would sound "too Jewish." The song was a minor hit for the young duo.
3) After high school, the friends parted ways, and Garfunkel went to Columbia University, earning a BA in art history and an MA in mathematics.
4) During his college years, he began releasing folk songs under the stage name Artie Garr.
5) After meeting Mike Nichols after the director used Simon & Garfunkel's music for his 1967 hit, The Graduate, Garfunkel was cast in two subsequent Nichols features: Catch-22 (1970) and Carnal Knowledge (1971) alongside Jack Nicholson (above) and Ann-Margret.