There's a simple recipe for squeezing the most pleasure out of those long, warm summer days — beach, blanket, book, repeat. So grab your blanket and find a sandy spot to relax because, no matter what your literary preference, we've got you covered with a collection of the season's most anticipated reads.
RED HOT FICTION
Florida by Lauren Groff
Topping multiple 2018 summer "must-read" lists, Groff – whose 2015 novel Fates and Furies earned praise from everyone from book critics to U.S. President Barack Obama – returns with a collection of riveting short stories and a cast of characters that cross time and wide-open spaces, all within the sunshine state.
Available: Now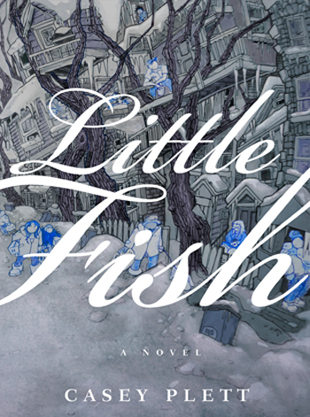 Little Fish by Casey Plett
The author's 2015 short story collection earned her laurels as a voice for LGBT writing in Canada. Now, Plett's debut novel, set in her home province of Manitoba, follows in a similar vein, centering on a struggling transgender woman attempting to discover whether or not her deeply traditional grandfather was also transgender.
Available: Now

We Begin Our Ascent, by Joe Mungo Reed
Set against the backdrop of the Tour de France, Reed's story, about how a young couple's marital stress leads them down a path of drug use and far more consequential life-altering decisions, is being hailed by many publications as one of the best books of the summer.
Available: June 19

Baby Teeth, by Zoje Stage
Some kids can be brats, sure, but when one mother is certain that not only does her seven-year-old daughter hate her, but is possibly trying to kill her, things get scary around the house. The situation is only made worse by the fact that the awkward, possibly homicidal child is perfectly fine around dear ol' dad.
Available: July 17
INTERNATIONAL SENSATIONS (Fiction)

Slave Old Man, by Patrick Chamoiseau
English reading fans of Chamoiseau's work haven't had a new major translation of his work in 20 years, but Slave Old Man is worth the wait. This tale of the escape and pursuit of an elderly Martinique slave not only earned itself a place on multiple "must-read" lists, but also this glowing review from the New York Times: "The prose is so electrifyingly synesthetic that, on more than one occasion, I found myself stopping to rub my eyes in disbelief."
Available: Now

Small Country by Gaël Faye
A powerful coming-of-age story about a half-French, half-Rwandan boy trapped amid civil war in East Africa in the 1990s, Gaël Faye's award-winning novel — already a hit both in his native France and published in 30 countries — is finally available in English.
Available: Now

Death Notice, by Zhou Haohui
Zhou Haohui's Death Notice trilogy, and subsequent internet TV series based on the books, made him one of China's hottest literary stars. Now, English-language readers have a chance to get in on the fun with the first book in the set, about the manhunt for a mysterious serial killer named Eumenides who executes people who've been nominated for death by the public in online forums.
Available: Now

The Good Son by You-Jeong Jeong
The rest of the world already knows and loves You-Jeong Jeong, dubbed "the Stephen King of Korea," and now you can find out why. The Good Son, the first of her novels translated into English, is about a young man with memory loss and deep family secrets who must determine whether or not he killed
his own mother.
Available: Now
EDGE OF YOUR SEAT THRILLERS

A Noise Downstairs by Linwood Barclay
Barclay, the Canuck master of suspense, returns with a paranormal tale of murder in Milford, in which the ghostly victims of a serial killer attempt to make contact with one of the survivors via an old typewriter.
Available: July 24

Invitation to a Bonfire by Adrienne Celt
A follow-up to her award-winning novel The Daughters, Celt's 1930's-set psychological thriller sees a young Russian refugee enter a sexually charged and manipulative relationship with a famed Soviet author and his wife – whose characters were reportedly inspired in part by Lolita author Vladimir Nabokov and his wife Vera.
Available: July 12

The President Is Missing by Bill Clinton and James Patterson
Yes, that Bill Clinton teamed with James Patterson, putting his real-world presidential knowledge to use in a tense tale of global chaos heightened by an AWOL commander-in-chief that's already being developed for TV.
Available: Now

The Word Is Murder by Anthony Horowitz
The famed mystery scribe and BAFTA-winning screenwriter sets his latest work in London, where a woman plans her own funeral and is then promptly killed. A controversial detective sets out to solve the crime with the help of a sidekick — the author himself.
Available: Now

The Dante Chamber, by Matthew Pearl
Think of this like a literary all-star detective novel, in which poet Christina Rossetti teams up with fellow scribes Alfred Tennyson, Robert Browning and Dr. Oliver Wendell Holmes to stop a serial killer who terrorizes 19th century London with murders inspired by Dante's Purgatory.
Available: Now

The Pharaoh Key by Douglas Preston & Lincoln Child
An ancient tablet with a secret code that could unlock either great reward or unspeakable tragedy? Gideon Crew isn't afraid to find out which it is in Preston and Child's latest thriller.
Available: Now

The Other Woman by Daniel Silva
Love, treason, espionage and an international manhunt that begins in the historic mountainous region of Andalusia? Sounds like a job for Silva's famed art-restoring spy Gabriel Allon.
Available: July 17
BEACH BLANKET BOOKS

The Perfect Couple, by Elin Hilderbrand
A posh Nantucket Harbour wedding interrupted by a floating corpse and the subsequent police investigation – who else would weave this tale but Elin Hilderbrand, the master of best-selling beach reads.
Available: June 19

Left: A Love Story, by Mary Hogan
When a woman's life is turned upside down by her beloved husband's battle with dementia, she finds solace inside her own mind by creating a fantasy world for herself set among the romance and glamour of uptown Manhattan.
Available: June 19

The Lido by Libby Page
Compared in style and sentiment to A Man Called Ove by Frederik Backman (who also appears on this list), The Lido is a tale of love, history, and how the familiar world around us changes as we age told through the bond formed between an elderly woman and a small town reporter when their town's historic pool – the lido – is closed down.
Available: July 10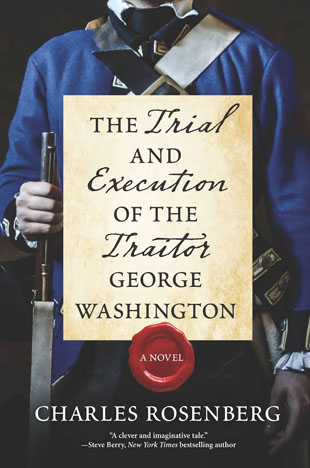 The Trial and Execution of the Traitor George Washington, by Charles Rosenberg
What if, instead of famously crossing the Delaware, George Washington was betrayed and shipped back to England to meet a traitor's fate? Rosenberg's alternative history novel, which is reportedly rooted in the plans for a real coup, offers readers a decidedly different ending to the American Revolution.
Available: June 26

The Good Fight, by Danielle Steel
Danielle Steel has six novels coming out in 2018, with The Good Fight clocking in at number three. In this book the world's best-selling living author takes readers back to the turbulent political and social climate of 1960s America, where one social crusader's life and family are altered forever as she strives to help steer the country toward equal rights for all.
Available: July 10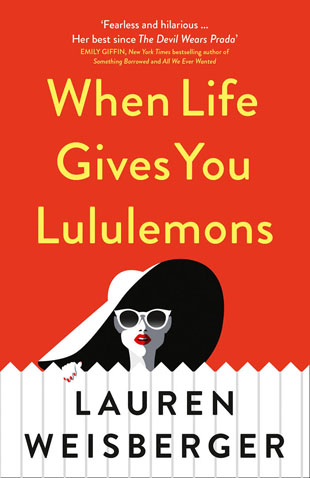 When Life Gives You Lululemons, by Lauren Weisberger
The author of The Devil Wears Prada is back with a sequel of sorts, starring infamous Editor-In-Chief Miranda Priestly's former assistant, Emily Charlton (played by Emily Blunt in the hit film of the same name). Emily is now living in Connecticut and attempting to revive a floundering public relations career, which she might just manage with the help of a boozing supermodel turned senator's wife and a lawyer turned hapless housewife.
Available: Now
BIOGRAPHY/MEMOIR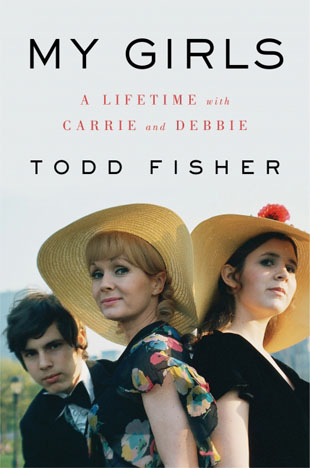 My Girls by Todd Fisher
Fans still reeling from the 2016 deaths of Debbie Reynolds and daughter Carrie Fisher will welcome this heartwarming memoir by their respective son and brother, offering insight and a personal glimpse into the life and love he shared with these two remarkable women.
Available: Now

Room to Dream, by David Lynch
For the first time, the private life of the man behind Twin Peaks, Dune and Mulholland Drive is literally an open book – an autobiography in fact – including interviews with friends, colleagues and his ex-wives.
Available: June 19

The Prison Letters of Nelson Mandela, by Nelson Mandela
It's not exactly your typical beach read, but it's an important one. The more than 250 letters that make up this collection span Mandela's 27 years in prison, exemplifying hope, courage, strength and conviction in the face of unrelenting oppression.
Available: July 10

My Twenty-Five Years in Provence: Reflections on Then and Now, by Peter Mayle
British-born author Peter Mayle delighted readers for decades with tales of life in Provence – where he passed away in January 2018 at age 78 – and now the author's final collection encapsulates a quarter century of time spent in his beloved French region.
Available: June 26

Old in Art School: A Memoir of Starting Over by Nell Painter
This memoir of a famed historian who went back to school to study art in her 60s and faced everything from ageism to questions about the value of art is an inspiring tale for anyone who's ever felt past their due date and dreams of exploring a new path.
Available: June 29

Bruce Lee: A Life, by Matthew Polly
Touted as the "definitive" Bruce Lee biography – indeed, it's one of the only ones – this book takes readers all the way back to the actor's roots in Hong Kong cinema and traces the path that brought him to international movie stardom and, ultimately, an untimely death. Focussing on the man rather than the myth, this book is a must for any Bruce Lee fan.
Available: Now

Ghostbuster's Daughter: Life with My Dad, Harold Ramis, by Violet Ramis Stiel
The daughter of writer, actor and filmmaker Harold Ramis offers a loving portrait of her father, from growing up under his wing to exploring his immense Hollywood legacy.
Available: Now
CANADIANA

The Little Book of Manitoba and Manitoba Mosaic, by George Fischer
Famed Canuck photographer George Fischer turns his lens toward the vast beauty of this Canadian province, from the urban centre of Winnipeg to the rural landscapes of its lakes and prairies. Not traditional "reads," these photo collections illuminate a part of our nation just in time for Canada Day.
Available: Now
HISTORY LESSONS

Lincoln's Last Trial: The Murder Case that Propelled Him to the Presidency, by Dan Abrams and David Fisher
This fascinating look at the last murder trail Abraham Lincoln ever argued as a defence lawyer takes place during a pivotal moment in the future president's life – the bridge, of sorts, between his private practice and greater public service and all the moral and legal drama that goes with it.
Available: Now

Just a Shot Away: Peace, Love, and Tragedy with the Rolling Stones at Altamont, by Saul Austerlitz
The shocking murder of African-American teen Meredith Hunter by a member of the Hell's Angels at the 1969 Altamont Festival shattered the free wheeling vibe of the '60s. And yet, Austerlitz argues, the festival, the ensuing murder trial and its aftermath helped shape American music, journalism and culture for decades to come. It's all broken down in this book by one of America's foremost culture writers.
Available: July 10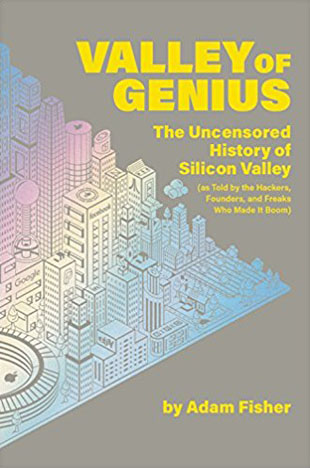 Valley of Genius: The Uncensored History of Silicon Valley, as Told by the Hackers, Founders, and Freaks Who Made It Boom, by Adam Fisher
Tech fans will revel in this sprawling history of Silicon Valley, that begins back in the digital stone age and tracks booms, busts and improbable stories that makes this region the computer technology centre of the world.
Available: July 10
FOR SPORTS FANS

Red Card, by Ken Bensinger
An international contingent may be vying for global soccer supremacy at FIFA's World Cup this summer, but you can dive into the decades-long global corruption scandal that threatened to sink the game's governing body, as told by veteran investigative journalist Ken Bensinger.
Available: Now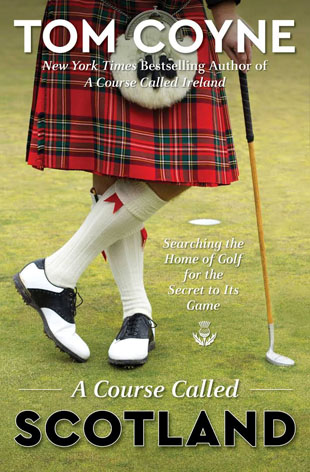 A Course Called Scotland by Tom Coyne
As the rest of the sports world embraces soccer fever with the World Cup, celebrated sportswriter Coyne putts his way across the country that invented golf, teeing off on more than 100 courses while exploring the roots of the sport and what truly drives one's passion for it.
Available: July 3
GREEN THUMBS

Everyday Monet: A Giverny-Inspired Gardening and Lifestyle Guide to Living Your Best Impressionist Life, by Aileen Bordman
The only summer read that'll get you excited for yard work, Bordman, who previously explored Claude Monet's culinary tastes in Monet's Palate Cookbook, travels to the artist's beautifully manicured Giverny estate to collect tips and ideas for turning your home garden into an impressionist-inspired work of art.
Available: Now