TIFF 2018: Star-Studded Hotspots in Toronto
Julianne Moore, spotted in Toronto, 2017 (photo: Taylor Hill/Film Magic)
It's that time of year again, where the stars descend on Toronto to watch films and have a bit of fun. With the Toronto International Film Festival just around the corner, we couldn't resist asking the insiders at INK Entertainment, known for bringing the city nightlife and dining, for star-worthy hotspots.
And, since it's all about the food – and the celebrities – we've got the list of Hollywood A-listers who make regular appearances in the city, and where you might spot them this year.
Toronto International Film Festival, September 6-16, 2018; tiff.net
Where: In the heart of the entertainment district
Why: The euro-chic Mister C lobby lounge, the gorgeous 43rd floor event space and the rooftop (see Kost, below) not to mention the Lenny Kravitz-designed suites.
Stars spotted in the past include: Julianne Moore, Octavia Spencer, Alison Brie, Andy Serkis, Richard Jenkins, Sally Hawkins, Christoph Waltz, Ellen Page, Ed Harris, Greta Gerwig, Emma Thompson, Stanley Tucci, Laurie Metcalf, Jake Gyllenhaal, Margot Robbie, Tatiana Maslany, Stellan Skarsgård.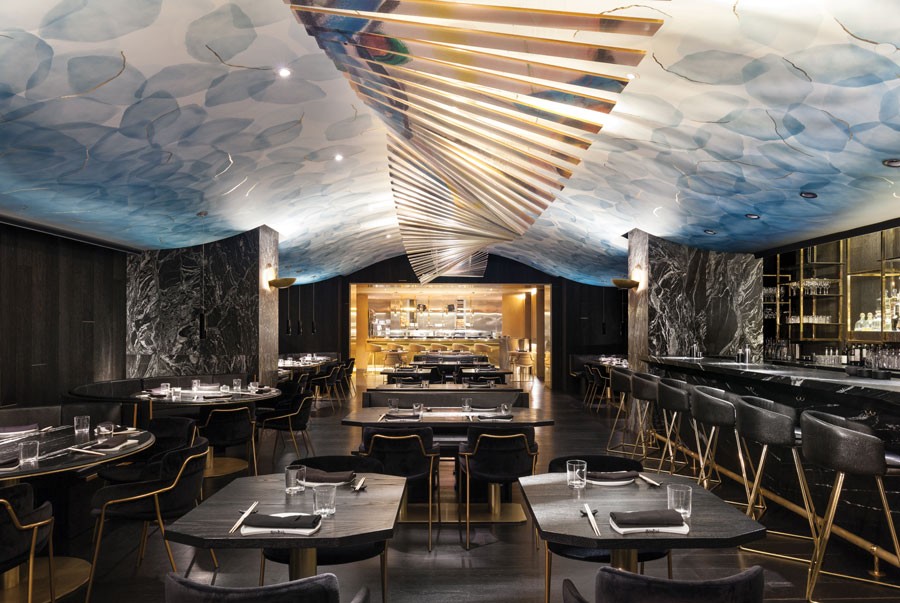 Where: Located on the second floor of the Bisha Hotel
Why: This will be the restaurant's first year open for TIFF, plus for international foodie cred, it's helmed by Michelin-Star chef Akira Back.
Where: In the same space as the film-fest hub the Storys Building.
Why: Stars flock to enjoy this award-winning Eastern Mediterranean restaurant; look for many after parties celebrating big-time film debuts.
Stars spotted in the past include: Jessica Chastain, Ellen Page, Brie Larson, Emma Stone, Liam Neeson, Diane Lane, Simon Baker, Priyanka Chopra, Bryan Cranston, Ed Harris, Allison Janney, Maisie Williams, Stanley Tucci.
Where: This rooftop restaurant in Bisha Hotel has some of the best panoramic views of the city skyline, with an option for indoor and outdoor seating.
Why: Since last year's opening, this restaurant has welcomed many celebrities including Martin Short and is one of the most Instagrammable spots in the city (sport legends Rafael Nadal and Shaquille O'Neal were caught posing for selfies here during a recent visit). With cuisine inspired by the Baja Peninsula – the only place to try this type of cuisine in Canada – it's open for breakfast, brunch, lunch and dinner with a menu by the talented executive chef Ben Heaton.
Where: The tony neighbourhood of Yorkville
Why: It's the newest restaurant for Ink Entertainment, a fine-dining restaurant serving Italian cuisine with a bar manned by some of the city's best mixologists. With a modern yet old Hollywood feel, and one of the largest and most private patios the city has to offer.
Stars spotted in the past include: Drake, Wyclef Jean, Charles Oakley, PK Subban, Lindsey Vonn and Dan Aykroyd. 
Insider tip: The Bell Lightbox, TIFF's home base, makes King Street West TIFF central. Book a table at a King Street spot, including Patria and Weslodge, or newcomer Mira.