Rewarding Longevity: From James Hong's Historic SAG to Christopher Plummer's Long Overdue Oscar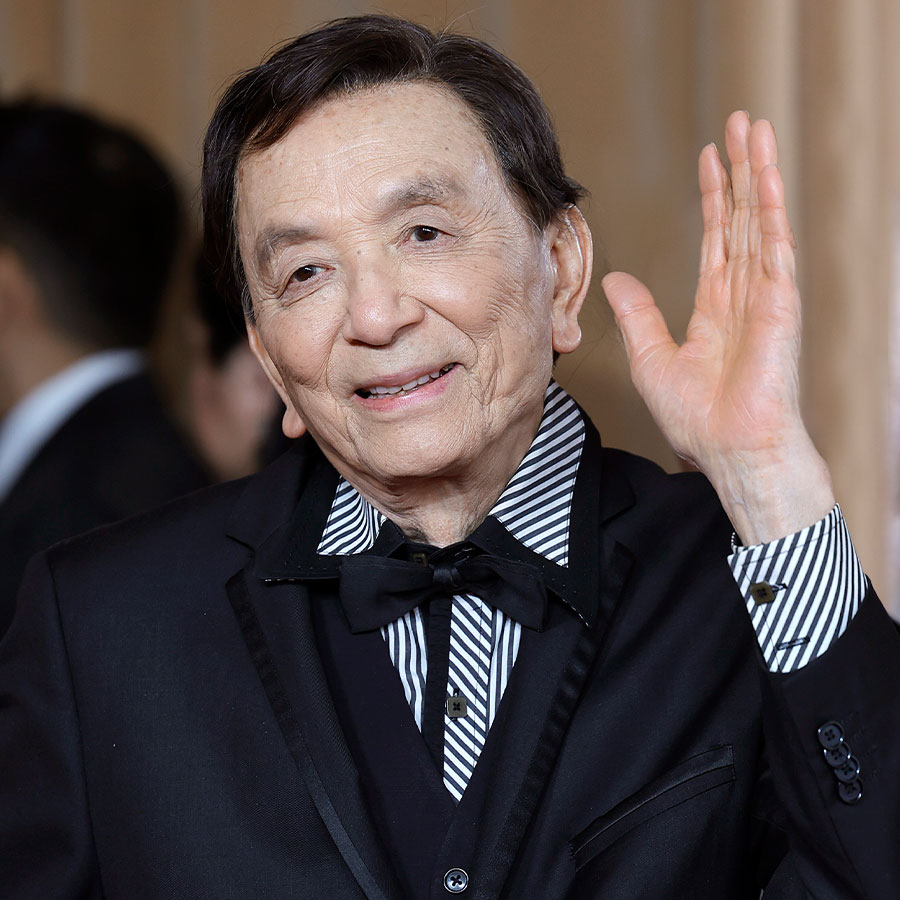 James Hong, recipient of the Outstanding Performance by a Cast in a Motion Picture award for 'Everything Everywhere All at Once,' poses in the press room during the 29th Annual Screen Actors Guild Awards. Photo: Frazer Harrison/Getty Images
As Everything Everywhere All at Once completed a historic sweep at the SAG Awards on Sunday night, it was 94-year-old actor James Hong, the oldest actor to ever win a SAG, who described the uphill battle that Asian actors faced to be recognized in Hollywood.
Michelle Yeoh, 60, who plays Hong's daughter in the movie, dedicated the award for outstanding performance by a cast to Hong, bragging that he had been supporting ensembles for longer than any of the cast had been alive.
"He's been acting since there were only forty-nine states and he just turned 94 years young!" she said. "And it's been 69 years in the making to get him to this stage."
Stepping to the podium, Hong didn't pass up the opportunity to place his win in historical context, recalling a time in Hollywood when white actors played asian characters.
"My first movie was with Clark Gable," he said, referring to the 1955 adventure romance Soldier of Fortune. "The leading role was played by these guys with their eyes taped up like this and they talk like this," he noted, demonstrating how white actors often taped the corners of their eyes and spoke in exaggerated Chinese accents.
"And the producer said the Asians were not good enough and they are not box office," he added. "But look at us now, huh?!"
Despite amassing nearly 500 small-screen roles, more than 150 feature films and 30-plus short films, until Sunday night, Hong had yet to secure a major film award in his career.
His credits include appearances in Seinfeld, The Big Bang Theory, Chinatown and Big Trouble in Little China. He has also starred in several animated films, including turns as villain Chi-Fu in Disney's Mulan and Mr. Ping in the Kung Fu Panda series, which earned him an Annie award for best voice acting in 2011.
Meanwhile, the SAG Award arrived on the heels of another record-setting honour. In a ceremony this past May, he became the oldest person to accept a star on the Hollywood Walk of Fame.
The late appreciation for Hong's career is in no way a curtain call. His upcoming projects include reprising his Kung Fu Panda role for the franchise's fourth instalment, writing and acting in the adventure film Patsy Lee & The Keepers of the 5 Kingdoms and joining Yeoh in the Apple TV+ series, American Born Chinese.
"I could just retire on my pension and go to Europe and tour, and India," Hong told CNN in a 2020 interview. "But something inside me, inside of James Hong, wants to keep on going and do more movies and progress … I'm going to do other movies until I can't walk anymore and can't talk anymore. Then, I'll take that tour."
Hong, of course, isn't the first actor to enjoy the spoils of career longevity. Here, we look back at some of the oldest award winners.
2019: Norman Lear, 97, wins Emmy Award for  Outstanding Variety Special
At the age of 97, legendary TV producer Norman Lear became the oldest person to take home an Emmy Award.
In 2019 he nabbed his fifth Emmy for Outstanding Variety Special (Live) as one of the producers of Live In Front Of A Studio Audience: Norman Lear's All In The Family And The Jeffersons, which saw him team up with Jimmy Kimmel to re-create episodes of these Lear classics.
When asked about the record-setting win backstage, Lear said he didn't pay his age much mind. "I suppose I'm thinking about it more now," he added. "I like waking up in the morning…"
A few days later, he signed a deal with Sony Pictures for his extensive library, which has kept Lear working with the production company straight through to his 100th birthday.
The producer, who's never shied away from bringing diversity to the screen, reimagined his comedy series One Day at a Time with a Latino cast and helped create the animated revival of Good Times.
2010: Christopher Plummer, 82, wins Oscar for Best Supporting Actor
Christopher Plummer completed the award-season hat trick in 2010, securing his only Oscar at 82.
The legendary Canadian thespian had certainly built up quite the resume ahead of the win. On stage, his most notable roles included Cyrano de Bergerac (1974) and John Barrymore in Barrymore (2011), each of which earned him Tony Awards for Best Actor. He was best for his role as Captain von Trapp in The Sound of Music, a role that he famously loathed. He also appeared in Waterloo (1970), The Man Who Would Be King (1975), The Insider (1999), as Leo Tolstoy in The Last Station (2009), as Arthur Case in Inside Man.
The best supporting actor honour was for his role in the film Beginners, in which he played an aging widower who comes out as gay to his family.
After the Canadian actor secured a SAG and a Golden Globe for the same role in the same category, he relished in his long-overdo Oscar moment.
"You're only two years older than me, darling," he quipped as he eyed down the gold statue. "Where have you been all my life?"
Plummer continued working up until his death at the age of 92. At the time of his passing he had been filming season 2 of Departure and had been tapped to play in a film adaptation of King Lear. Although he passed away before the film went into production, he counts it as one of his most celebrated roles onstage.
"My whole life in the theatre has been rich, and that's what counts because that's where all the great roles are played," he explained to Zoomer soon after his Oscar win. "[On stage] I feel exactly as I did as a child — more so now than in middle age. We're going back to our senile years. It's fun."
2021: Anthony Hopkins, 83, wins Oscar for Best Actor
Anthony Hopkins was the next to shock Oscar watchers. While the legendary actor was no stranger to the academy, the Silence of the Lambs star had endured a bit of a drought. In the 30 years since his first win, he had come up empty, despite five nominations.
So at the age of 83, when Hopkins was nominated for his role in The Father, he stayed home, likely assuming that the hardware would go to Chadwick Boseman, who was nominated for his post-humous work in "Ma Rainey's Black Bottom."
Offering his acceptance speech four hours later, he took a moment to acknowledge the talented young actor. "At 83 years of age I did not expect to get this award — I really didn't," said Hopkins, who won for his role as a patriarch struggling with dementia in The Father.
1990: Jessica Tandy, 80, wins Oscar for Best Actress
Despite more than 60 roles in film and a celebrated career on the stage, in 1990 Jessica Tandy would win her first Oscar for Driving Miss Daisy at the age of 80, at the time becoming the oldest winner.
"I never expected in a million years that I would be in this position, it's a miracle," she said during her acceptance speech.