Happy 89th Birthday Alice Munro! 5 Must-Read Books By Canada's Short Fiction Master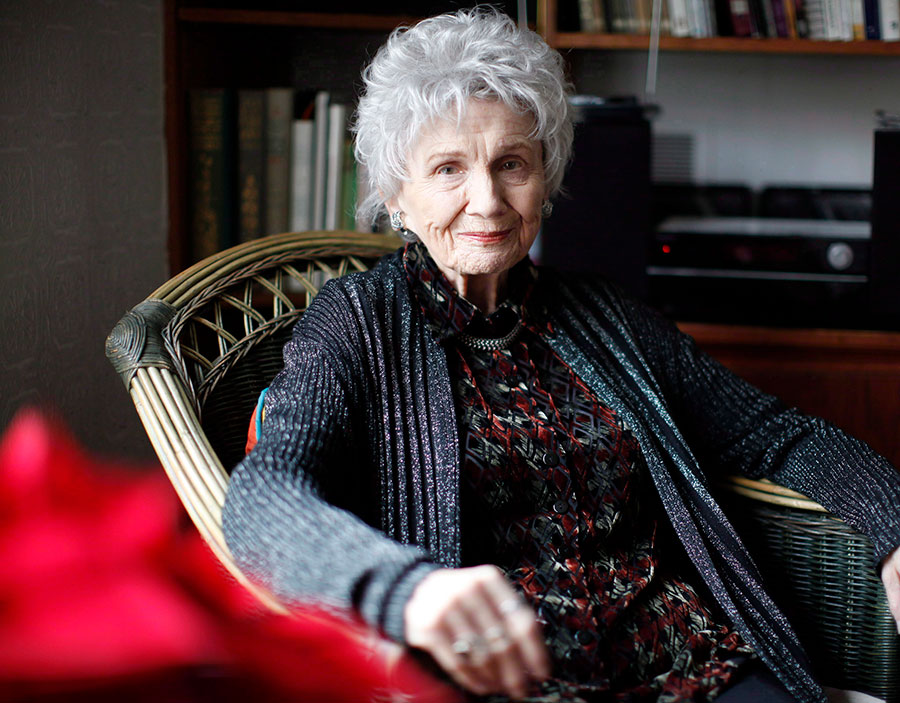 Canadian author Alice Munro is photographed in Victoria, B.C. on December 10, 2013. Photo: The Canadian Press/Chad Hipolito
"Throughout her life and career, Alice Munro has meditated the life she has lived herself, that she has seen others live, the lives she has known and imagined. Through their complexity, through their clarity, and through their precision, the stories Munro has published capture the very feelings of what it is like to live, to be alive … In her hands, the short story is complete, whole. Her work is a triumph. As Munro once said of the writing of another, 'so this is how it should be done.'"
So ends the biography of Alice Munro on the Nobel Prize website, the award she won in Literature in 2013 and for which she remains the sole Canadian recipient.
Munro, who turns 89 today, stands as Canada's short fiction master and one of our nation's greatest literary exports. And though she's been honoured with almost too many awards to count — including the Man Booker International Prize for her lifetime body of work — it's her words, not the talk of awards, that resonate the most with readers. As such, in honour of her birthday, we look at five essential works by the great Alice Munro.
Dance of the Happy Shades
Munro's highly acclaimed first collection of short stories was published in 1968. It introduced what came to be known as classic Munro themes, such as rural life with a strong regional focus on Huron County in Ontario and coming-of-age struggles. It won the Governor General's Literary Award for fiction —the first of many GGs the author.
Who Do You Think You Are?
Originally published in Canada in 1978, this superb collection of linked stories also won the Governor General. When it was published in the United States as The Beggar Maid, it was also nominated for the Booker Prize.
The Progress of Love
This collection of 13 stories won Munro her third Governor General Award. In it, the author continues her celebrated exploration of the intimate and transforming moments of life.
The Love of a Good Woman
Published in 1998, many of these short stories originally appeared in The New Yorker and Saturday Night magazines. It won Munro her first Giller Prize (she also won the 2004 Giller Prize for Runaway) and the National Book Critics Circle Award for fiction.
Dear Life