7 Commercials to Look Out for During Super Bowl LI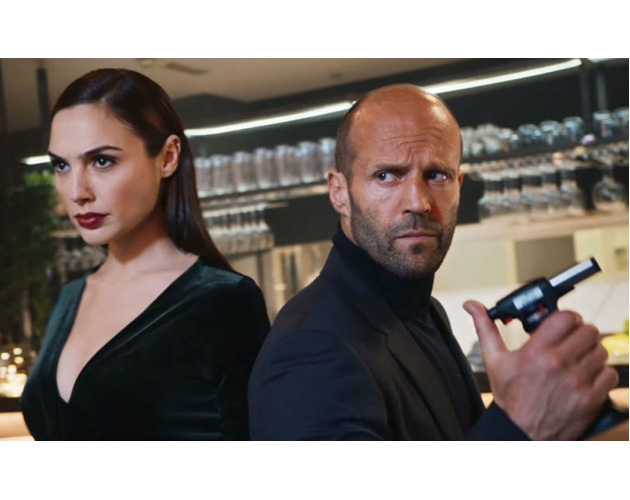 A 30-second ad spot during the Super Bowl goes for about $5 million—and the companies that have forked over the cash for a prime slot haven't skimped on production. Here, a list of commercials to watch out for in between all the action on Sunday.
It's an exciting year to watch the Super Bowl: Tom Brady is looking to redeem himself amid the Deflategate controversy with his fifth Super Bowl win while Lady Gaga and company are set to put on the most expensive halftime show in Super Bowl history.
Of course, if that's not enough, you have the much buzzed-about commercials, which have evolved into a pricey production on their own. Whether you're a diehard football fan or a reluctant witness of the near four-hour production, the 30-second commercials are always something to look forward to.
As an added bonus, fingers are crossed that Canada may just get its first taste of Super Bowl ads this year. However, as the National Post reports regarding the controversial decision, "Bell is pulling out all the stops to mitigate its losses from fewer people watching Canadian ads. It's trying convince people to watch the Super Bowl on its Canadian channels CTV, CTV Two or TSN, where Canadian commercials will play."
In the off-chance the opportunity for Canadian viewers to watch the big-budget American ads falls through at the last minute, get your fill of the upcoming slots with the teasers below.
Here, seven companies that aren't going to let their $5 million dollar Super Bowl slot go to waste.
Snickers
Behind the tagline "You're not you when you're hungry," Snickers ads have become well-known for their star power. Betty White, Danny Trejo and Steve Buscemi are just a few of the names that have endorsed the chocolate bar in the past.
For Super Bowl LI, they've taken to celebrity endorsement once again, recruiting Star Wars actor, Adam Driver—with one innovative new twist. The commercial will be performed and broadcast live during the first commercial break in the third quarter.
However, the new Star Wars villain will be hard pressed to compete with the splendour that was bombshell Willem Dafoe who played Marilyn Monroe in last year's ad.

Wix
This website builder plans to get all they can out of the three consecutive 30-second slots they've purchased for the Super Bowl. Calling on action movie director Louis Leterrier and the star power of Jason Statem and Gal "Wonder Woman" Gadot, Wix has put together a series of mini-films for the big game. With two of the action-packed ads released ahead of game day, the final instalment is one to watch for.

Mountain Dew
Puppy. Monkey. Baby. Mountain Dew decided to splice these three words together with their Super Bowl ad last year—not only in song but with an irksome creature befitting of the anomalous beverage itself. Whether you like the soft drink or not, the ad was certainly bold. They'll definitely be one to look out for at this year's big game.

Budweiser
Who can forget Budweiser's PSA against drinking and driving during last year's Super Bowl? Introducing herself as a "notoriously frank and uncensored British lady," Helen Mirren unleashed a brutal attack on those who drink and get behind the wheel. Among other insults, she called anyone who drives drunk "a short-sighted, utterly useless, oxygen-wasting human form of pollution."
Whether they go the PSA route again or not, it will be interesting to see how the beer juggernaut utilizes its exclusive rights on alcohol advertising during this year's Bowl.

Victoria's Secret
A collective groan could be heard from men on couches around the world last year as Victoria's Secret ditched the sexy lingerie and marched their models onto a field wearing football uniforms for their heavily anticipated Super Bowl ad.
This year it will be interesting to see if they disappoint the beer guzzling faithful once again.

Intel
The tech company was one of the first to release a teaser for its Super Bowl commercial starring a pyjama-clad Tom Brady doing some pretty mundane tasks in "Intel 360 Slow Motion." Their claim: They can make anything look epic—even Brady eating a pancake off the floor. What they'll have Brady do next in slow motion is certainly something to watch out for during Sunday's game.

Mercedes-Benz
Mercedes-Benz is paying homage to the 1969 classic film with Easy Driver at this year's Super Bowl. They even managed to cast the star of Easy Rider, Peter Fonda, whose legendary status comes in handy when he blocks in a gang of bikers at a seedy bar.