Dick Van Dyke Rescued by Porpoises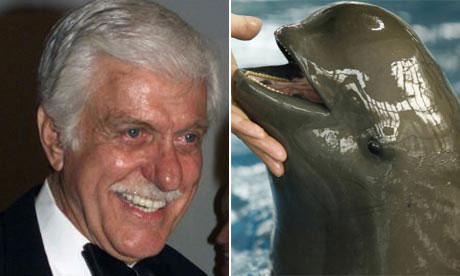 According to an article in today's Guardian, Dick Van Dyke, star of Chitty Chitty Bang Bang, Mary Poppins and, of course, The Dick Van Dyke Show, was rescued from a potentially life-threatening situation by a pod of heroic porpoises.
After falling asleep on his surf board, Van Dyke, 84, told reporters that when he woke up there was no land in sight. "I started paddling with the swells and I started seeing fins swimming around me and I thought 'I'm dead!'" the actor said.
Fortunately for Van Dyke, "They turned out to be porpoises." The helpful cetaceans pushed the actor back to shore before disappearing from whence they came.
As the Guardian notes, "The porpoises were unavailable for comment."