I Do: Couple Marry Each Other 100 Times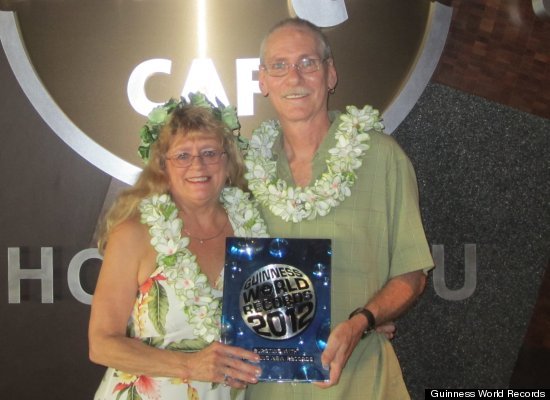 This story is for you hopeless romantics. Some may joke that it is hard to get a groom down the aisle once. Well, not in the case of David Blair from Topanga Canyon, Calif. David first said "I do" to his wife, Lauren, in the summer of 1984 and has said it 99 times since. The couple hold the Guinness World Record for Most Marriage Vow Renewals by the Same Couple, breaking their own record that they have set and re-set since their 66th vow renewal in 2001.
Lauren said about their vow renewals, "We knew we were meant for each other and wanted to continually share that vow experience. I love to look into David's eyes as he is repeating his vows. I know that this man will love me until the day I die." Adding, "Of course, David will tell you that he does it for the honeymoons!"
David proposed in 1982 after three months of dating and Lauren initially said no. But that's all history now as they are already on to planning their next ceremony.