Photography Pioneer Eve Arnold Passes Away at 99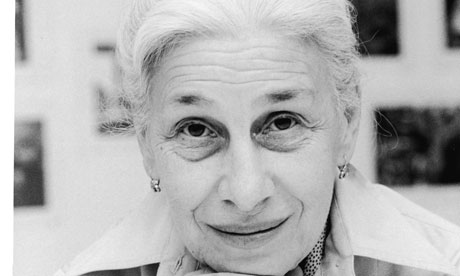 "If a photographer cares about the people before the lens and is compassionate, much is given. It is the photographer, not the camera, that is the instrument."  —Eve Arnold
She photographed starlets and the struggling, taking her lens around the world and creating a body of work that helped her break down barriers in the largely male-dominated photography game. Eve Arnold, whose name will forever be artistically linked to some of her most famous subjects, such as Marilyn Monroe, died Wednesday in a London nursing home, just months shy of her 100th birthday.
Born in Philadelphia on April 21, 1912, Arnold "came into photography by accident," as she once wrote, and ended up becoming one of the first female accepted into the prestigious photography co-operative Magnum Photos, founded by legendary photographers Henri Cartier-Bresson, Robert Capa, George Rodger and David "Chim" Seymour.
Over the years, her work took her around the globe, photographing the privileged and the downtrodden, though she may be best remembered for her candid, backstage images of Hollywood elite such as Marilyn Monroe, Arthur Miller, Joan Crawford, Isabella Rossellini and others.
For more on her long and decorated career, please see this Magnum Photos profile.