Happy Birthday, Charles Dickens!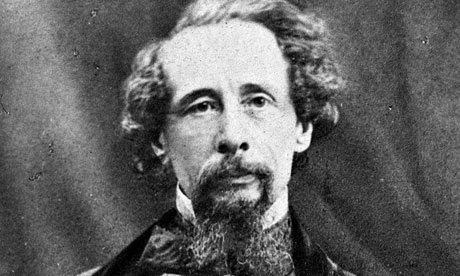 With nations around the world marking Charles Dickens' 200th birthday today, Zoomer thought it appropriate to reminisce about Dickens' 1842 voyage to Canada, which he chronicled in letters to friends and his travelogue American Notes for General Circulation.
Dickens reportedly didn't have high expectations when he arrived on the Canadian side of Niagara Falls in May 1942. He later admitted he thought of our country as "- something left behind in the strides of advancing society, as something neglected and forgotten, slumbering and wasting in its sleep."
Accompanied by his wife, Catherine, he was enthralled by the power of the falls before heading toward Toronto.
"The town itself is full of life and motion, bustle, business and improvement," Dickens wrote. "The streets are well-paved and lighted with gas; the houses are large and good; the shops excellent."
Dickens was largely impressed with the infrastructure and the civic enthusiasm he encountered in Toronto. Of course, he wasn't too impressed with the city's post-1837 rebellion era politics, as he wrote to a friend that "the wild and rabid Toryism of Toronto is, I speak seriously, appalling."
If Dickens thought that was bad, it's a good thing he's not here to witness a Rob Ford city council budget meeting.
After Toronto, Dickens had the opportunity to visit Kingston Penitentiary, which he admired, before heading for Montreal and Quebec City. Along the way he once again marvelled at Canada's natural beauty, writing that the St. Lawrence River exhibits a beauty that "can hardly be imagined."
Of Quebec City, he described "giddy heights, its citadel suspended as it were in the air, its picturesque steep streets … it is a place not to be forgotten or mixed up in the mind with other places."
Montreal, however, was exceptionally fun for Dickens. Among other activities, such as visiting granite quays "remarkable for their beauty, solidity, and extent," he directed and even appeared in three plays in a local playhouse.
"Montreal is pleasantly situated on the margin of the St. Lawrence, and is backed by some bold heights, about which there are charming rides and drives," Dickens wrote. The streets – display a great variety of very good shops; and both in the town and suburbs there are many excellent private dwellings."
Upon leaving Canada, Dickens' opinion of Canada had changed, and the author had nothing but kind words for our nation.
"Canada has held, and always will retain, a foremost place in my remembrance," Dickens wrote. (I)t is full of hope and promise -. (I)n every other respect, the traveler in Canada will find as good provision for his comfort as in any place I know."