Lakers continued struggles could dash Nash's hoop dreams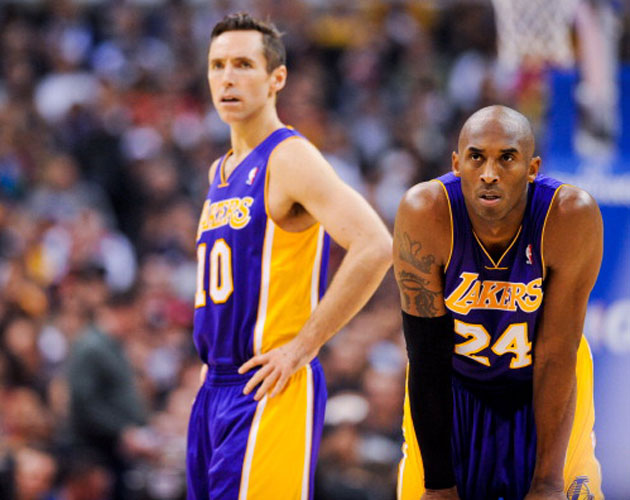 The Toronto Raptors, Canada's official basketball team, are struggling through yet another subpar season. One of the team's few highlights this year took place on Sunday, when the Raps defeated Canada's unofficial basketball team – aka, whatever club beloved Victoria, B.C. native Steve Nash plays for – the Los Angeles Lakers, 108-103.
The win must have felt doubly satisfying for Toronto's general manager Bryan Colangelo. Last summer, Colangelo went all-in but ultimately failed to sign Nash, who instead opted for L.A., hoping that by playing with Kobe Bryant and his all-star cast he'd finally get his elusive NBA championship ring.
So far, it's been a disastrous move for the 16-year veteran point guard. Nash got hurt early and, since his return, the team has struggled mightily, currently sitting out of the playoffs in the Western Conference. Ironically, the dysfunctional Lakers have virtually the same record as the perennially poor Raptors, the very team Nash chose not to sign with.
Nash is obviously frustrated with the team's progress so far but remains optimistic the wins will come. The Laker's biggest star, Kobe Bryant, isn't quite as upbeat, calling the situation: "Very, very tough, very, very frustrating." He's even resorted to this to deal with the stress.
Expect the Lakers to make a big trade if things don't change soon. Failing that, there'll be no happy Hollywood ending for Steve Nash and co.