Boomer Celebrity Potheads
The Edmonton-born Tommy Chong of the infamous duo Cheech & Chong turned 76 this year! The marijuana activist has never been shy to admit his love for the green stuff and he's not alone. Check out our slideshow of famous celebrities who have made friends with Mary Jane.
Barbra Streisand
Not the Babs! It's true. In a 1972 Rolling Stone interview, Barbra Streisand not only admitted enjoying the wacky tobacky she was supplied with an ample amount. "I'd take out a joint and light it. First, just faking it. Then I started lighting live joints, passing them around to the band, you know. It was great. It relieved all my tensions. And I ended up with the greatest supply of grass ever. Other acts up and down the Strip heard about what I was doing – Little Anthony and the Imperials, people like that – and started sending me the best dope in the world. I never ran out."
Sir Richard Branson
Don't let the "Sir" fool you. Successful business magnate Sir Richard Branson (ahem, estimated net worth $4.2 billion) is not modest about his feelings toward the green stuff. In fact, on a visit to the White House State Dinner he asked the President if he could spare some. He told The Atlantic's Washington office after, "I asked him if I could have a spliff," Adding, "But they didn't have any" (ah, shoot!). After audible shock, Branson quickly told the crowd he was joking. But don't let him fool you. He is a long-time advocate for the legalization of marijuana and has admitted to recreational use.
Woody Harrelson
Talk about a green thumb. Actor Woody Harrelson is so enthusiastic about marijuana that he was arrested in Kentucky for trying to plant the stuff. Though he says in the interview above that users could not get a buzz off of seeds he sowed, we have evidence that Harrelson does, in fact, like to puff the stuff.
Whoopi Goldberg has always been open about her personal life, good and bad. Watch the clip above where she admits to getting high before her 1991 Oscar acceptance speech. Wait, did she say homegrown?
Ross Rebagliati
We couldn't make this list without noting Ross Rebagliati. The Canadian snowboarder tested positive for THC after winning the gold medal at the 1998 Winter Olympics in Nagano. The decision was overturned on the grounds that pot was not explicitly banned in the Olympic competition. At the time he claimed it was a "contact high" but years later he is still famous for the incident. In 2010 Rebagliati was nominated as a Liberal Party candidate for his home constituency of Okanagan-Coquilhalla. Supporters made signs that said, "Roll a fatty for Rebagliati!"
Dan Aykroyd
Stephen King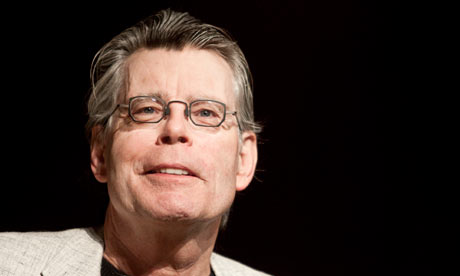 So that's where he gets his inspiration. Famous horror novelist, Stephen King has never denied his ideas on marijuana. He said, "I think that marijuana should not only be legal, I think it should be a cottage industry. It would be wonderful for the state of Maine. There's some pretty good homegrown dope. I'm sure it would be even better if you could grow it with fertilizers and have greenhouses. . . ."
Willie Nelson, smoke pot? No way. Watch the country star discuss his methods with Larry King in this 2010 interview. Was Nelson high for the interview, you ask? Of course. Larry King asks him, "Do you have pot in you right now?" and Harrelson responds, "Yes, you can arrest me if you want."
Snoop Dogg
Duh. The 41-year-old rapper is almost the spokesperson for cannabis. He even started a trending hashtag on Twitter called #puffpuffpasstuesday that encourages all of his green fans to tweet their best rolls.
Morgan Freeman
Bill Clinton
Who can forget this famous quote, "When I was in England, I experimented with marijuana a time or two, and I didn't like it. I didn't inhale and never tried it again."