Prince Harry congratulates marathon runners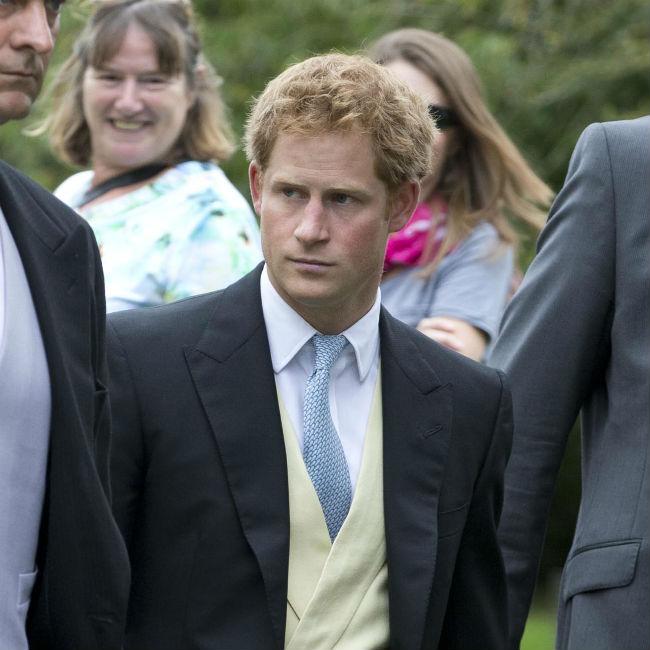 Britain's Prince Harry congratulated runners who completed the London Marathon yesterday (26.04.15).
The 30-year-old prince – who is patron of the London Marathon Charitable Trust – met those who had completed the gruelling 26-mile run through the city and presented trophies to elite winners Eliud Kipchoge of Kenya and Ethiopia's Tigist Tufa, as well as a Lifetime Achievement Award to Paula Radcliffe.
Paula – who has won the London marathon three times before and completed this year's course, her final attempt at the race, in two hours 36 minutes 55 seconds – told the BBC afterwards: "It was just amazing the whole way round. I went off way too fast but from then on it got more and more emotional.
"Down the last mile I thought 'I don't care about the time', I just wanted to thank as many people as I could.
"There was a big sign at Embankment saying 'We will miss you' but it won't be as much as I will miss [my supporters]."
Harry also met with St. John's Ambulance volunteers and winners of the IPC Athletics World Championships.
The appointment came a few days after the prince travelled to Turkey with his father Prince Charles to join other dignitaries at a ceremony to mark the Centenary of the Gallipoli Campaign.
And though his brother Prince William and wife Duchess Catherine – who already have 21-month-old son Prince George together – are due to welcome their second child into the world in the coming days, Harry won't be around to meet his new niece or nephew as he will fly back to Australia today (27.04.15), where he is currently undertaking a month-long military secondment.