Princes William and Harry in Star Wars cameo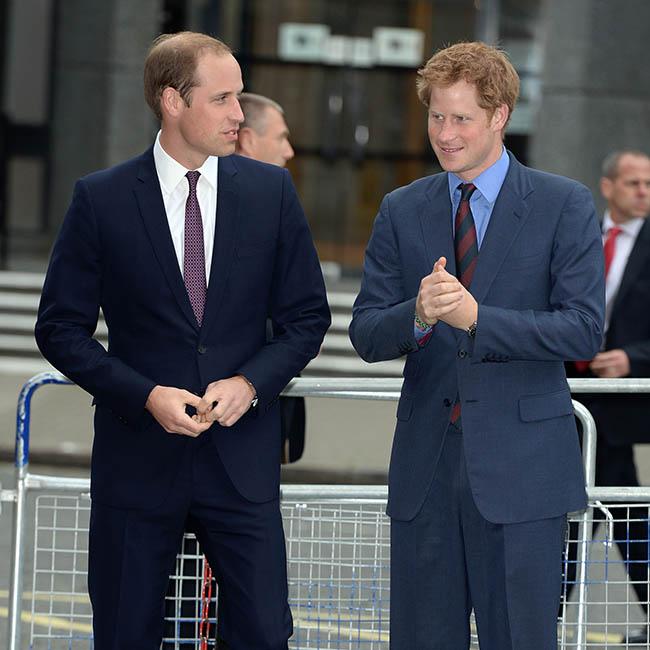 Britain's Princes William and Harry filmed cameo roles as Stormtroopers for 'Star Wars: Episode VIII'.
The royal pair shot the scenes last week during a visit to the film's set at Pinewood Studios, Buckinghamshire, south west England, and are said to have starred alongside Daisy Ridley (Rey), John Boyega (Finn), and Benicio del Toro, who is thought to be playing new villain Lord Vikram.
A source said: "The line given was that they were going to have lunch and a private tour of the rest of the set. What really happened is that the director came over and told them it was time to 'get suited' and off they went to the wardrobe department.
"The princes dressed up in full Stormtrooper gear and filmed a scene in which Rey and Finn infiltrate a secret base.
"The rebel characters are in a lift with Benicio del Toro's character when a group of Stormtroopers enter – two of whom are William and Harry."
After shooting their cameos, William presented a shocked crew member with a birthday cake while still wearing his costume.
The source added to The Mail on Sunday newspaper: "The guy said it was surreal, being presented with a birthday cake by the future King of England who was dressed as a Stormtrooper. The princes had a great time and could not have been more relaxed and friendly to everyone on set. It's obvious they are genuine 'Star Wars' fans."
A spokesman for the princes "neither confirmed nor denied" the royals' roles, adding: "The princes had a great day showcasing the British talent behind 'Star Wars'."
This comes after James Bond star Daniel Craig – who once featured in a London 2012 Olympics opening ceremony sketch with the princes' grandmother, Queen Elizabeth – appeared as Stormtrooper JB-007 in 'Star Wars: The Force Awakens'.