Italy's Treasures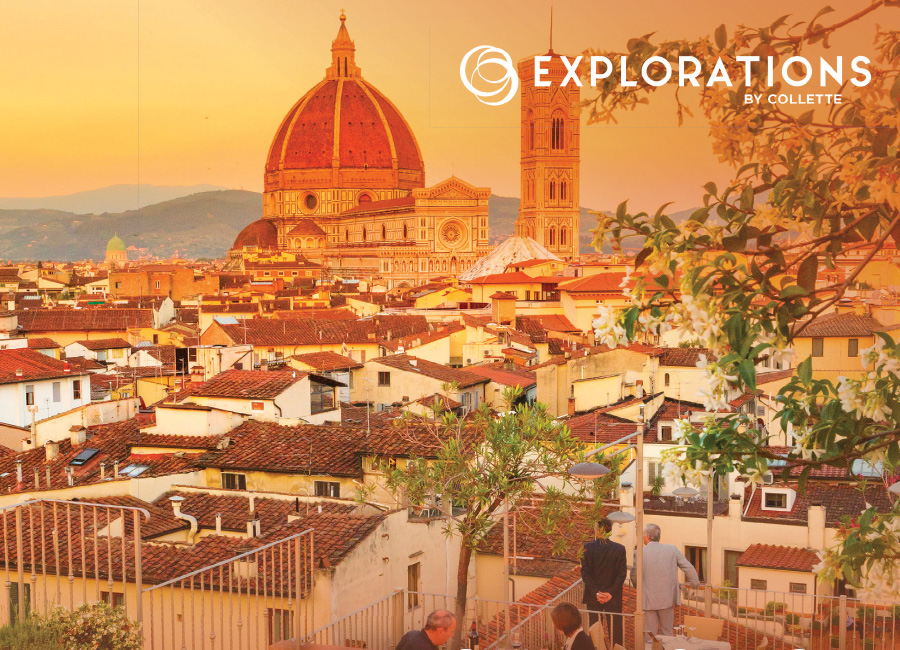 Vineyards, olive groves, and cities that float. Incredible history, indelible culture, and unforgettable cuisine. This is l'Italia at its most iconic. Set off on a journey to make Italy's treasures yours.
Tour Details:
Small group – maximum of 19 guests
12 days – 17 meals
Prices – From $4,799 to $5,949*
Dates – April 2019 to May 2020†
Cities & Nights:
2 nights Stresa
2 nights Italian Riviers
4 nights Tuscany or San Gimignano
2 night Venice
Highlights:
In Florence, the "Cradle of the Renaissance," a treasure trove of culture, cuisine, and art lays before you.
In the heart of the Tuscan countryside, you'll get an intimate look into a family-run wine estate including a lunchtime cooking lesson.
On a tiny island off Venice's north coast, see the centuries-old artform of glass-blowing during a trip to Murano.
Visit explorations.com/304 for full itinerary or call 1-855-235-8687 for more details.
* Rates are per person, double, land only.
† Prior dates available. Check collette.com for availability.