March is Pharmacist Awareness Month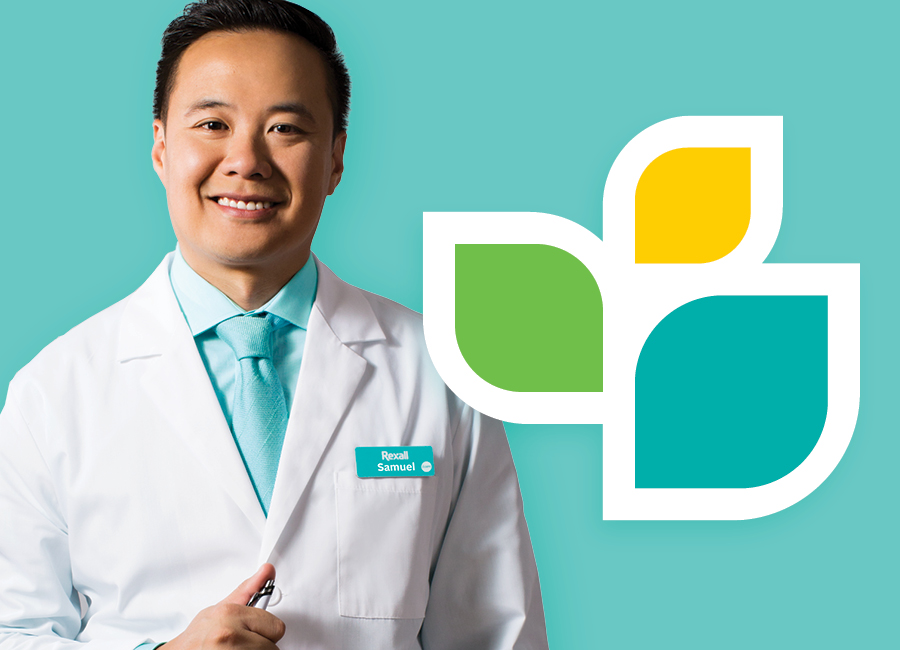 CARP RECOMMENDED PARTNER SPONSORED CONTENT
Your Pharmacist is your partner in health. With over 42,000 across Canada, Pharmacists are one of the most accessible group of health care professionals, providing Canadians with helpful and knowledgeable advice about their medications, over-the-counter products and health concerns. Your Pharmacist is a key member of your health care team and can provide you with valuable support and advice to help you live your healthiest life.
March is Pharmacist Awareness Month. Each March, we celebrate Pharmacists and their commitment to caring for Canadians' health.
Your friendly Rexall® Pharmacist takes care of you. They can work with you to ensure that you have access to helpful advice, support and tools to help keep you healthy.
Pharmacist roles and scope of practice are expanding. At Rexall®, your Pharmacist can:
provide you with useful information about managing health conditions and chronic illness.
provide access to customizable Medication Management Tools.
write prescriptions in Alberta, Saskatchewan and Manitoba based on assessment.1
provide injection and vaccine services.2
provide assistance with A1C Testing and understanding your results.
provide convenient in-store Strep Throat Testing based on assessment. 3
Better manage health conditions and chronic illness
To better understand common health conditions and chronic illness that you may be facing like high blood pressure and diabetes, your Rexall® Pharmacist can assist you with device training for blood glucose monitors and blood pressure monitors, medication side effects and symptom management, dietary and lifestyle advice.
Access to a variety of Medication Management Tools
Managing your medication can be challenging but your Rexall® Pharmacist can help make it easier with customizable Medication Management Tools tailored to suit your health needs and goals: Auto-Refill to ensure that your prescriptions are automatically filled when they are due, OneStop Meds™ that allows you to pick up all your prescriptions in one convenient visit and Med Organizer that organizes your medications in 7-day blister packs, conveniently organized by time of day to be taken. With many different medication management tools available, your Rexall® Pharmacist can work with you to determine which one is best suited for you.
Prescription Services Based on Assessment
Did you know that in Alberta, Saskatchewan and Manitoba, your Rexall® Pharmacist can write prescriptions? 1They can prescribe for minor ailments including: hemorrhoids, oral thrush, cold sores, smoking cessation and urinary tract infection (UTI) and more. 1 Save time and get assessed by your Rexall® Pharmacist today. Additionally, all Rexall® Pharmacists can renew and extend prescriptions based on assessment, to ensure that you don't miss out on any of your important medications.
In-Store Injection and Vaccine Services
At Rexall®, all our Pharmacists are injection trained. Your Rexall® Pharmacist conveniently offers in-store flu shots. Additionally, your Rexall® Pharmacist can also administer a wide range of vaccines including hepatitis, shingles and tetanus, based on assessment. 2 No appointment necessary!
Specialized Tests – A1C Testing and Strep Throat
To help you better manage diabetes, your Rexall® Pharmacist can provide you with training on how to perform the A1C Test and assist you with understanding your results. The A1C Test is a measurement of your average blood sugar over a 2-3-month period and is a great tool to help you ensure you are within your target range. Additionally, in Alberta, your Rexall® Pharmacist can perform a Strep Throat test. 3 Strep throat is a contagious bacterial infection that causes sore throat, swollen lymph nodes and coughing. Based on assessment, if required, your Pharmacist can prescribe you antibiotics. 3
Learn more about how your Rexall® Pharmacist can support you in helping you live your healthiest life. In the month of March, we are celebrating Pharmacist awareness month. Come in and speak with your Rexall® Pharmacist today and thank them for all that they do.
---
CARP members save 20% on all regular priced Rexall private brands, every day, just by showing your card.
1Pharmacist conducts assessment prior to prescribing. Some conditions may apply. Subject to provincial legislation.
2 Based on vaccine availability and where permitted by provincial legislation. Pharmacist cannot administer a vaccine to children under a certain age; ask for age restrictions. Charges may apply.
3 The pharmacist must conduct a patient specific assessment to determine clinical suitability. Subject to provincial legislation. Available only in the province of Alberta.
Source
https://www.pharmacists.ca/pharmacy-in-canada/
https://www.pharmacists.ca/pharmacy-in-canada/pharmacists-in-canada/
http://www.pharmacists.ca/cpha-ca/assets/File/pharmacy-in-canada/Pharmacy%20in%20Canada.pdf