Spend More Time Living at RiverBend Golf Community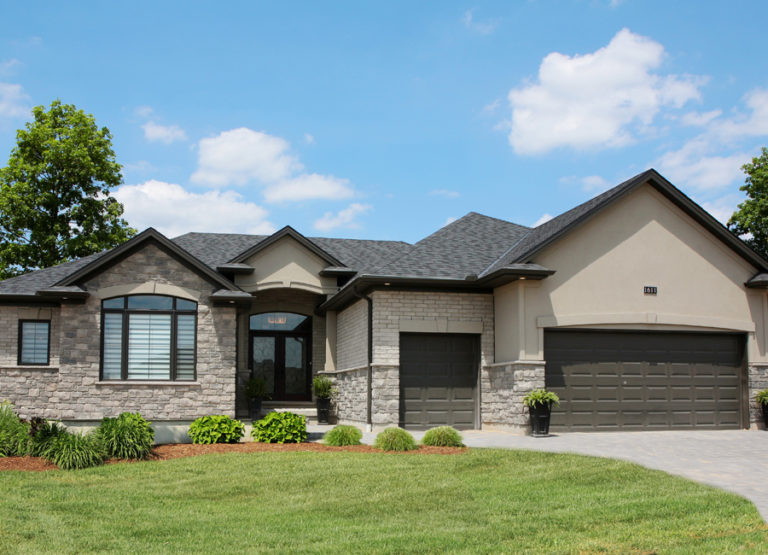 At RiverBend Golf Community, we invite you to spend more time living. Our residents will tell you that can mean any number of things – more time outdoors, more time relaxing, more time playing golf, and more time connecting with neighbours and friends.  Basically, at RiverBend life is simply about doing more of what makes you happy.
We believe that people thrive when they live in a beautiful home, and a friendly community surrounded by nature. Here, the opportunities to socialize and be active 50-plus men and women can significantly enhance your health and quality of life.
"We've never felt so welcomed. Our social calendar is jam-packed," share Rebecca and Dave, residents of RiverBend. "RiverBend is a truly inclusive community. It's such a nice feeling to get a cheerful
wave at the front gate as you return home at the end of the day, and we've even been welcomed into many of our neighbours' homes. At RiverBend there's something for everyone. It doesn't matter your age or ability, your social calendar is filled with great interactive events."
Residents enjoy membership to the 28,000 square foot Clubhouse which includes a Fitness Centre and indoor pool, a casual bar and lounge, a spacious dining room with delicious cuisine, and private meeting rooms for community use. In addition to these amenities, the Club plays host to a number of social events developed alongside an enthusiastic social committee. Year round activities include mahjong, darts, billiards, yoga, gardening club, bridge lessons, travel club and more.
And for those who came for their love of golf, the pristine Doug Carrick designed 18-hole golf course is mere steps from your back door. "With course-side bungalows and golf cart garages, RiverBend exceeds our every expectation," says Margaret. "With a ProShop and Clubhouse only a two minute golf cart ride from home, RiverBend is a golf enthusiast's dream. The community is so welcoming and the camaraderie doesn't end on the course. We play more frequently than ever and there are plenty of other activities. There is no better 19th hole from which to enjoy a sunset and a glass of wine than your very own backyard."
RiverBend is also home to the LPGA's Ontario-based short-game 'genius', Gareth Raflewski. Named the 2018 PGA of Canada's Teacher of the Year, Gareth is one of the best young coaches in golf, an instructor whose love for the sport shows in his desire to see constant improvements in his students. Raflewski has now worked with at least 50 players on the LPGA Tour and even continues to instruct RiverBend members.
Now constructing the community's tenth and final phase of single family homes, Sifton Properties is preparing a number of spectacular new lots available overlooking the golf course. In addition, prospective buyers have the opportunity to view a number of Quick Closing homes. These quick closing homes allow a purchaser to choose new construction, while skipping lengthy build times that may not fit into their moving plan. This makes them a great choice for those looking for a brand new home with a shorter turnaround. Quick closing homes can be outfitted and completed in as little as 30 days, depending on the stage of construction.
Advantages to selecting a Quick Closing Home:
Move in faster and enjoy flexibility in a closing date.
Walk through the house and get a true sense of the space you'll call home.
Enjoy designer selected upgrades and on-trend finishes that today's buyers are looking for.
Fewer decisions to make means less hassle for those who don't feel strongly about making every new home selection.
Everybody wins – we are motivated to sell the house and often offer incentives that mean more for your dollar.
Visit our Presentation Centre to learn more. We'll greet you at the private gates and invite you to explore our model homes, the spacious Clubhouse and ProShop, as well as the peaceful streets of RiverBend.
Open Daily 12:00-5:00pm
2200 Jack Nash Drive, London, Ontario
riverbendgolf.com
519.657.4333