5 Tips for Choosing a Funeral or Cemetery Provider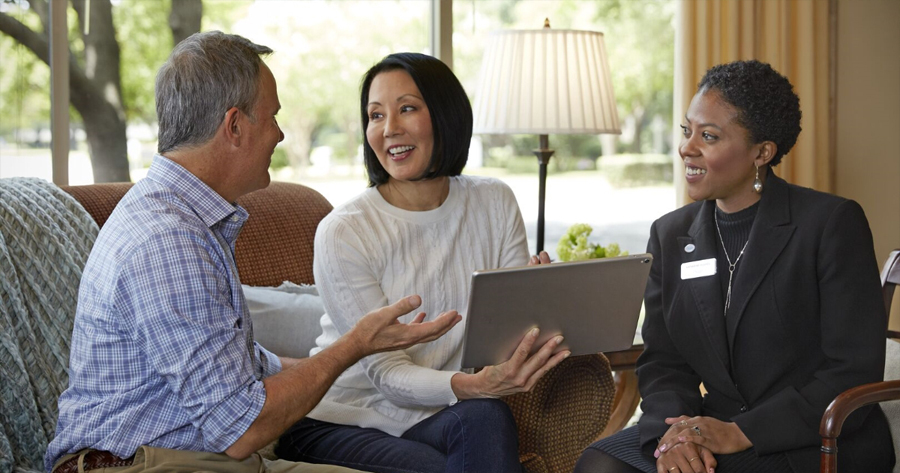 CARP APPROVED PARTNER SPONSORED CONTENT
Making funeral, cremation and cemetery arrangements isn't something most people do every day and it can be overwhelming to narrow down the provider options to find a perfect fit for you and your family. It's important to seek out a provider that will offer helpful guidance and information so you can concentrate on what is most important – gathering with friends and family to celebrate a special life. Whether a death has just occurred or you are pre-planning final arrangements, Dignity Memorial providers are here to offer guidance with five tips for choosing a funeral or cemetery service provider.
 Tip #1: Think about what's most important to you in a provider.
Take time to think about what's most important to you as an individual before committing to a provider. Maybe you're most concerned with the upkeep of a cemetery property, or perhaps you simply desire to connect with staff associates who make you feel most comfortable and heard.  Your final decision may be based on recommendations, location, pricing or other factors important to you and your family.
Tip #2: Choose a provider that offers many service options.
The funeral home or cemetery you choose should help you design a meaningful memorial that truly represents the life it honours. From a traditional and somber service to an upbeat celebration of life, a service provider should offer several ways to serve you and help plan every detail of a personal, memorable tribute.
Tip #3: Look for a provider with a good reputation.
It's important to feel confident that the funeral home or cemetery has a good reputation within your local and business community, as well as grounds, roads and buildings that are in good physical condition. Read online reviews of the provider and search the internet for news of the business to get an idea of its local reputation.
Tip #4: Look for a provider with professional and compassionate staff.
Find qualified and caring professionals who will take time to listen, address your concerns and work within your budget. Funeral home and cemetery staff should always make you feel comfortable and encourage questions throughout the process to ensure full understanding of the available options.
Tip #5: Decide on a provider in advance.
Choosing a provider in advance allows you to pre-plan final arrangements. You can determine exactly how you want to be remembered, down to the food, music and keepsake details. It's also financially responsible to lock in today's pricing for an event that may not happen for years to come.
For more information about service options, recording your wishes, locking in pricing and more, download our free Insider's Guide to Funeral & Cremation Planning. Visit CARP.DignityMemorial.com today.
We are committed to providing a superior customer experience. In addition to celebrating each life with highly personalized send-offs, Dignity Memorial providers are proud to offer special savings and benefits to CARP members and their families.
To learn more, visit CARP.DignityMemorial.com or call 866-668-1841.