Feel Better, Faster. Natural Plant-Based Therapies Available to you through Medical Cannabis by Shoppers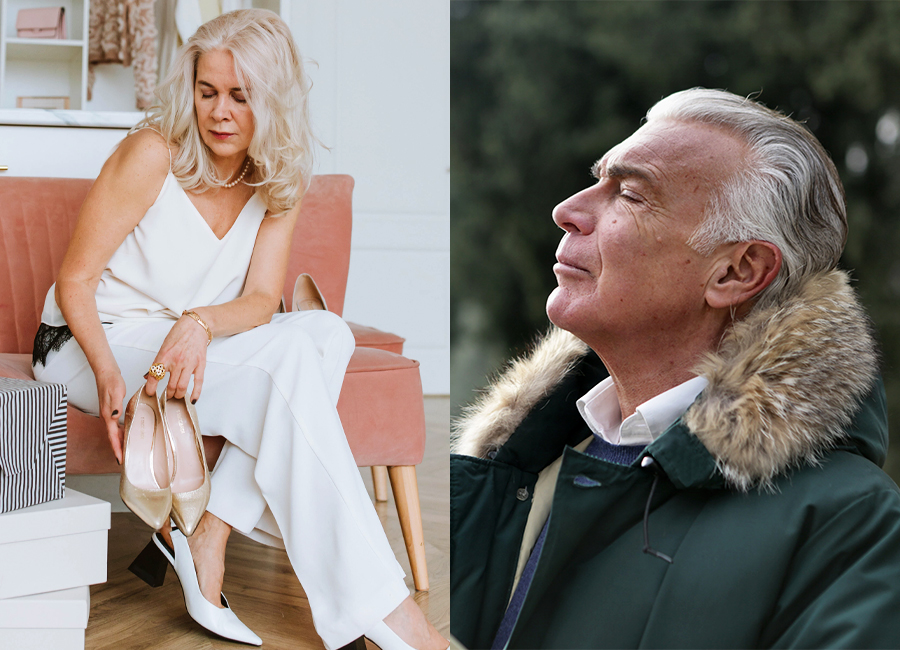 Over the past two years, advances in medical cannabis have led to the creation of various type of products that provide smoke-free options while maintaining the plant derived nature of medical cannabis. These various types of delivery forms include sublingual sprays, oil drops, capsules, topical creams and gels which provide better dose control, consistency, quality and are safer than smokable product options.
Product Spotlight at Medical Cannabis by Shoppers
Rapid Act Spray
RHO Phyto's Rapid Act Sprays offered in lemon-mint flavour, are administered under the tongue to provide more direct absorption into the bloodstream by avoiding first pass metabolism by the gut and liver. RHO Phyto's Rapid Act Sprays are optimized for increased absorption and faster onset in comparison to basic MCT (medium-chain triglyceride) sublingual sprays. Rapid Act Sprays are discreet, easy to use, and convenient.
Deep Tissue Gel
RHO Phyto Deep Tissue Gel combines unique ingredients and natural polyphenols in an advanced emulsion formulation to consistently deliver the same amount of CBD in every pump. Years of research and development have optimized this formulation for improved stability and faster absorption of cannabinoids into the deeper layers of the skin. RHO Phyto's Deep Tissue Gel is stored in pharmaceutical grade airless packaging, which provides protection from light and air to preserve the integrity of the product. This quick absorbing gel comes in a mint scent and delivers a cooling effect.
About RHO Phyto
RHO Phyto's unique formulations have undergone extensive research and development to create a line of products that meet the quality and consistency standards that patients and physicians should expect of medical cannabis products. The RHO Phyto line consists of advanced oral and topical delivery forms of medical cannabis extracts including oil drops, sublingual sprays, soft-gel capsules, and topical creams and gels. All RHO Phyto formulations are designed to maintain the stability of the cannabinoids to ensure more consistent clinical effects over the course of treatment. These formulations are optimized for increased and faster absorption of cannabinoids relative to basic MCT (medium-chain triglyceride) oil formulations.
A Healthcare Practitioner (HCP) can help you select products to meet your specific symptom management needs. For example, if you require a fast-acting product then your HCP may prescribe you a sublingual spray, whereas if you require longer lasting you may be prescribed an oral drop or capsule.
Why it's important to work with a Healthcare Practitioner
Like any other prescription medication, it is recommended that medical cannabis products be taken in consultation with a HCP. When determining whether medical cannabis products are appropriate for you to use, a HCP considers factors such as: age, history of psychiatric conditions, cardiovascular or cerebrovascular conditions, liver and kidney disease; pregnancy/ breastfeeding or planning to become pregnant; or a history of drug or substance disorder.
Your HCP should also help to guide you with the following:
Product selection: determine the type of delivery method that is most appropriate for your treatment plan.
Titration: help you find the right dose to limit unwanted side effects while maximizing benefit.
Evaluate current medications: help identify whether any prescription or non-prescription drugs can result in potential negative interactions when taken together with medical cannabis.
Identify a Treatment Plan: assess the severity of specific conditions and indications, aide in the monitoring of treatment, and develop a plan to discontinue treatment should an adverse effect occur.
All products can be purchased at Medical Cannabis by Shoppers by visiting their website at www.cannabis.shoppersdrugmart.ca or calling 1-844-633-2627.