National Drink Beer Day: Raising a Glass To The Historic Beverage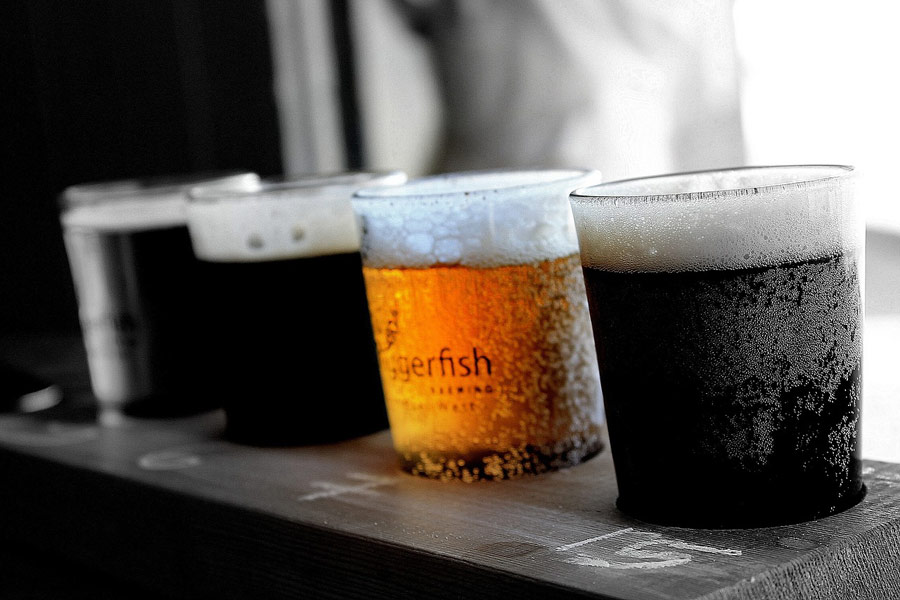 "On the first day of Christmas, my true love gave to me … a beer." — Bob McKenzie (Rick Moranis) sings the opening line to the McKenzie Brothers' "12 Days of Christmas."
Brewski, suds, amber nectar, a barley sandwich … whatever you call it, this is an auspicious month for beer drinkers. Last week saw the launch of Oktoberfest in Munich (Sept. 22-Oct. 7).
(On the other hand, Canada, which counterintuitively ranks 34th in the world in beer consumption, is biding its time. Kitchener-Waterloo's Oktoberfest doesn't get under way until Oct. 6.)
The start of Munich's Oktoberfest is followed on Sept. 28 by National Drink Beer Day (not to be confused with National Beer Day), one of those made-up "holidays" that, nonetheless, gives us an excuse to imbibe without shame.
And in Ontario, the month began with the fulfillment of new Premier Doug Ford's transparently pandering election promise of "a buck a beer."
Although, here's the thing. Any of the breweries Premier Ford convinced to go along with his election gimmick are unlikely to qualify as "Reinheitsgebot" — that is to say, meeting the standards of what we know as the Bavarian Purity Law. This law stipulates that what you guzzle to the toast "Ein prosit!" can only contain four ingredients — water, malt, hops and yeast.
That means no sulphites, no chemical stabilizers nor anything else that marks the difference between big brewery swill that can be marked down to a price lower than bottled water, and the stuff real beer lovers are more than willing to pay for. Go to any craft beer festival, and you're likely to use a two dollar ticket for a four-ounce tasting glass. Get two ounces, and there's your buck-a-beer.
Let's face it, the whole buck-a-beer issue marked the difference between people who like beer and people who don't care what they drink so long as they get drunk. (A friend who works at the Beer Store reports that staff gave the sardonic nickname "The Breakfast Club" to the people waiting impatiently for the doors to open in the morning).
The blowback towards the few breweries that went along with the plan was so strong that Loblaws backed away from buck-a-beer a week after it first said it would go along with it.
The whole ludicrous episode evoked the famous slogan of Schaefer beer in the U.S. in the '50s and '60s: "The beer to drink when you're having more than one." Gee, I wonder what the message was there? I believe it was the National Lampoon Sunday Newspaper Parody that carried a beer ad inspired by Schaefer that read, "The beer to drink when you're having more than six."
That may have been me in my youth in Northern Ontario. But time (and a few hangovers that had me reconsidering my life choices) changed the way I approached strong drink. I still love the stuff, but I take my time allowing it to make its way past my palate. And I appreciate what I sip. If it sits on your tongue, and your tongue wants to send it off in one direction or another as quickly as possible, you shouldn't be drinking it.
At one point in the process, Scotch is beer, which is not lost on me as an avid fan of "nosings" (whisky tastings).
But it is not prejudicial hyperbole when I say that beer was likely integral to human civilization itself. In Tom Standage's excellent 2005 book, A History of the World in Six Glasses — which traces history as affected by the introduction of beer, wine, spirits, coffee tea and cola — beer came first. It seems to have been discovered by accident around 10,000 BCE by hunter-gatherers in what would become Mesopotamia's "Fertile Crescent" and the home of the earliest civilizations. (The probable accident was leaving barley-based "gruel" in storage for long enough that it became fizzy, and its consumption produced a now-familiar pleasant sensation).
Standage wrote, "the rise of beer is closely associated with domestication of cereal grains.
"It came into existence during a turbulent period in human history that witnessed the switch from a nomadic to a settled lifestyle, followed by a sudden increase in social complexity manifested most strikingly in the emergence of cities. Beer is a liquid relic from human prehistory, and its origins are closely intertwined with the origins of civilization itself."
Though there is no, "Eureka!" or "Now comes Miller Time," moment etched on any stone surfaces, we know that the Sumerians loved the stuff (including it as a plot device in the heroic poem, "The Epic of Gilgamesh"). And by the time the Egyptian pharaonic empire came around, they had 17 kinds of beer.
Presumably, your waiter was required to memorize them all and rattle off their flavours and nuances on demand.
(Acknowledging the history of its product, the microbrewery Beau's in Vankleek Hill, Ont. introduced Gilgamesh Old Ale in 2014, with tasting notes of figs, dates, cinnamon and nutmeg).
So, here's to beer. Without it, we might not be here. Ein prosit!