The Curious History of the Coolest Cognac in the World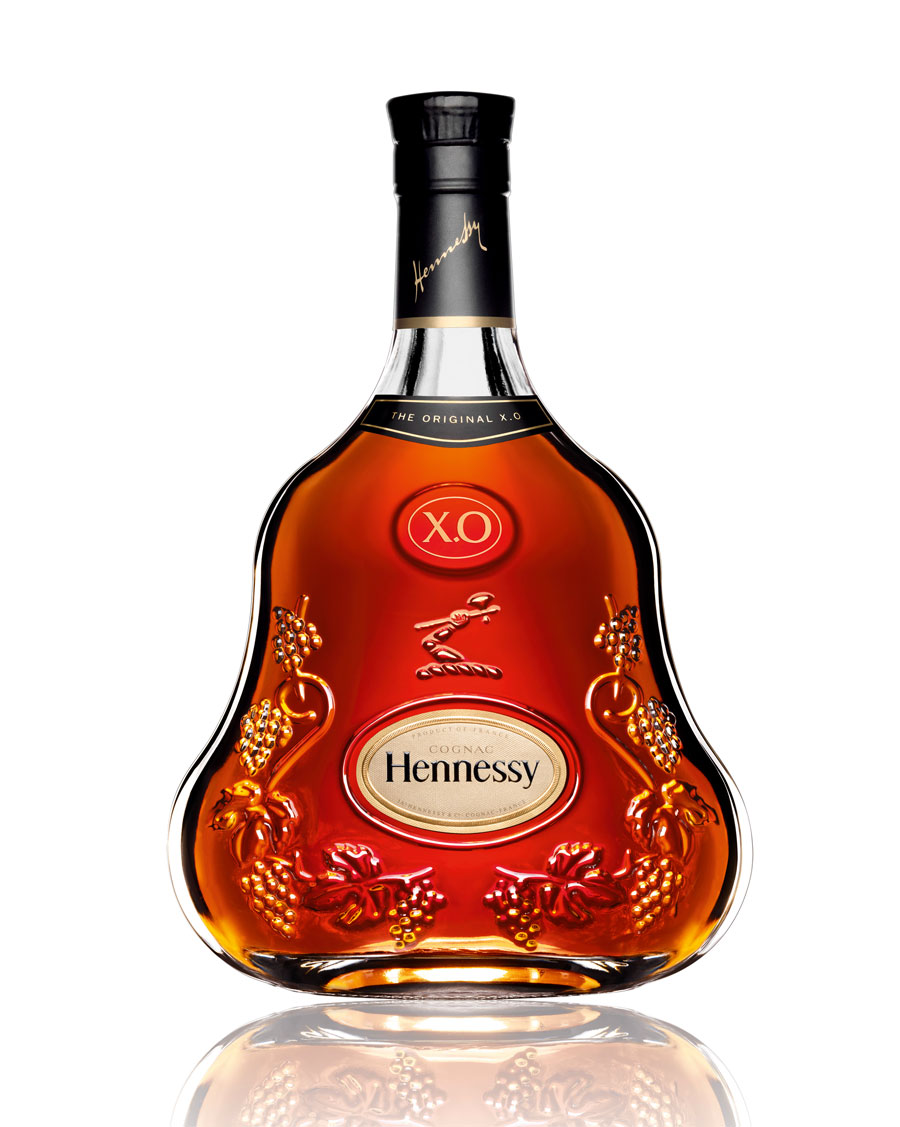 Hip hop legends such as Snoop Dog, Tupac and Drake have rhapsodized about Hennessy Cognac in their songs. Tupac even went so far as to name one of his songs in 1992 after the famous French spirit. In fact, Hennessy is one of the most name checked brands in music, some 500 songs and counting. 
Founded in 1765 by an Irish military officer, Richard Hennessy, in Cognac, France (where all cognac is produced due to the superior conditions for growing grapes) and the brand accounts for almost 50 per cent of all cognac sales globally, with America being the number one market. 
Steeped in tradition, cognac adheres to strict standards set by the French government, much like those other Gallic institutions like couture, cheese and champagne. But just how did this elixir from an eighth generation distillery become enthusiastically embraced a continent away by hip hop culture? 
"For young African Americans, when they become of age, one rite-of-passage is you were given a glass of Hennessy," explained Bernard Peillon, president of Hennessy, on a recent press trip to Toronto. "When hip hop emerged as an art form and an expression — very naturally Hennessy was the closest brand of that community and was quickly integrated in that movement," he said. 
But while cognac was documented as being consumed in America as early as the 19th century, it was mostly limited to the upper classes. African-Americans would later developed a taste — and a life-long loyalty — for the spirit during the world wars when they were stationed as soldiers in southwest France.  
And as Peillon noted, during the 1960s, Hennessy took the unusual step of hiring an African-American, Herb Douglas, as vice president of Urban Market Development. A former Olympian athlete who won the bronze medal at the 1948 London Games, Douglas worked with the company for three decades and was one of the first African Americans appointed to a senior executive level at a major corporation in America. 
"He truly motivated Hennessy to give back to the community by financing education programs," said Peillon. 
By the time Douglas retired in 1987, there were three other black vice presidents at the company. The luxury spirit also took steps to reach the African-American consumer by advertising in publications such as Jet and Ebony. Today, Hennessy continues to support this loyal market by appointing the hip hop artist, Nas, as a brand ambassador, as they celebrated their 250th anniversary back in 2015.  
"This is how you stay relevant. It's how you connect and stay in people's life. You can't be a frozen icon," says Peillon. 
Such payback is not always extended to such markets from prestigious liquor companies. Back in the mid 2000s, Cristal was the beloved bubbly of blinged-out rappers who not only popped the corks of the expensive champagne in night clubs but also featured it in their videos and lyrics. But in a magazine interview, an executive at Cristal found such associations questionable, leading Jay Z and other hip hop artists to interpret it as racist and boycotted the brand.  
Part of the French conglomerate, LVMH (Louis Vuitton Moet Hennessy) Hennessy exports almost 99% of their product.  Whilst cognac might have once had a fusty image of the dapper aristocrat indulging in the spirit by a fireplace in his palatial abode — today it can be enjoyed neat or as mixed cocktails by a younger crowd in hip nightclubs around the world.
But Peillon recommends the more distinguished Hennessy XO or the Master Blender to be served neat and perhaps with just three ice cubes. Adding anything else to it obliterates the craftsmanship that went into making this particular spirit since some of these cognacs used to make these blends are very old, he says.
A small committee of tasters meet every morning and can sample up to 40 different distilled spirits or "eaux de vie" before blending takes place.
"It's like creating a perfume — but the good thing you can also drink it," says Peillon.
One note of interest you might want to mention to your guests if you're serving Hennessy Cognac during the holiday season; Dec 26th, 1806, marks the date the first shipment of Hennessy Cognac arrived in Canada.
Here, a few of Hennessy Cognac cocktails.
THE HENNESSY HONEY
4 cl of Hennessy
0,5 cl of acacia honey
4 cl hot water
1 slice of lemon
In a glass, add Hennessy , honey and hot water. Stir to dissolve the honey. Garnish with a lemon slice
THE HENNESSY SOUR AND SPECIAL
Pour the following into a cocktail shaker:
– 4 cl Hennessy Pure White
– 1.5 cl lemon juice
– 2 cl sugar cane syrup
– 2 cl Earl Grey tea
– 1 cl egg white
Shake once without ice cubes and then for a second time with the addition of ice cubes.
Filter into a chilled coupe glass
Garnish with a pinch of Earl Grey tea.