10 wines for Valentine's Day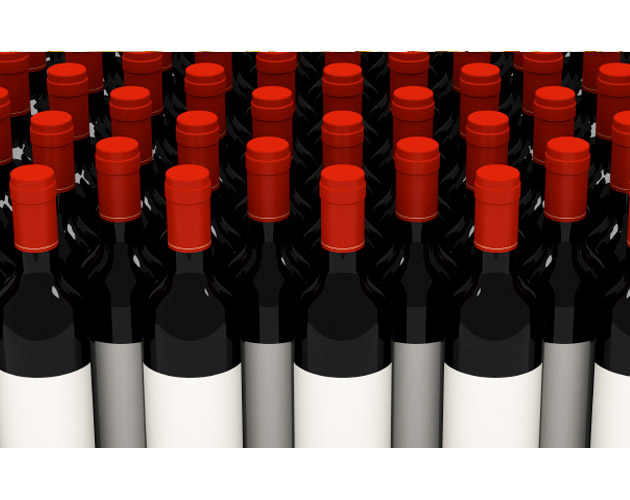 Some say it's a perfect marriage. What says romance better than luscious chocolate and a spicy bottle of wine?
Long considered the nectar of lovers, chocolate is thought to contain the same chemical — phenylaline — that the brain produces when a person is falling in love. Because it stimulates such feelings of pleasure and well being, chocolate was thought to be 'the nourishment of the gods' in some ancient cultures. For instance, Montezuma, the Aztec ruler, supposedly drank numerous cups of cocoa every day in the belief it would make him a better (and luckier) lover.
Research has indicated that the aromas of certain wines can spark arousal, and in some cases can replicate the scents of human pheromones, which signal attraction in the brain. And wine has long been considered a classic aphrodisiac and romantic mood-setter. Red Burgundy, for example, mixed with ginger, cinnamon, cloves, vanilla, and sugar is known as Hippocras' Aphrodisiac. (When it comes to the romantic effects of wine, however, less is more. Keep in mind Shakespeare's line on how enjoying the bottle too much can make you drowsy: 'It increases the desire, but it takes away the performance.')
Looking for inspiration on how to pair chocolate and vino for the perfect romantic combination? Here are some top picks from Natalie MacLean, author of Unquenchable: A Tipsy Quest for the World's Best Bargain Wines and editor of Canada's largest wine site.
Natalie's Top 10 Wines for Valentine's Day
1. Dark Chocolate and Banyuls, France
2. Chocolate-Covered Biscotti and Recioto Della Valpolicella, Italy
3. Chocolate-Orange Cake and Liqueur Muscat, Australia
4. Chocolate with Nuts and Tawny Port, Portugal
5. Milk Chocolate and Tokaji, Hungary
6. Bittersweet Chocolate and Amarone, Italy
7. Chocolate-Dipped Fruit and Icewine, Canada
8. Chocolate Ganache Truffles and Sauternes, France
9. Chocolate Raspberry Cheesecake and Framboise, California