Aging in Place With Elegance and Comfort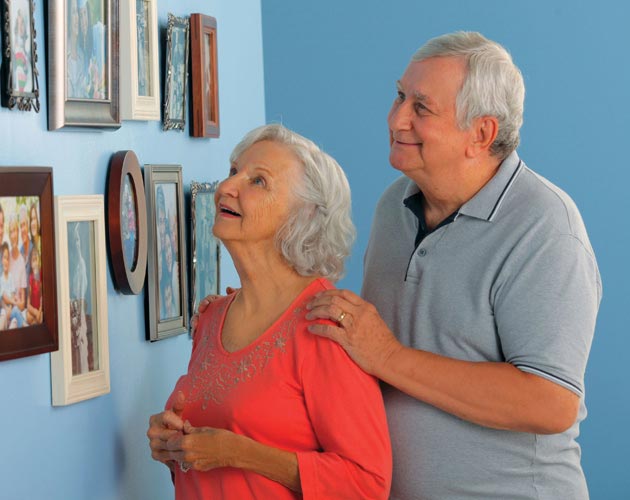 Canadians are looking at aging differently than past generations by modifying their environment to promote a lifestyle of independence, elegance and comfort.
As Baby Boomers transition into their senior years, a growing interest in Aging in Place increases. Once relocation or assisted living were the only options for safe elderly lifestyles. Now they seek solutions and accommodations allowing comfort and safety to be maintained in their homes for decades to come. This is not to say that they are naive or overly optimistic about their capabilities, but they recognize the challenges faced and pursue necessary modifications to overcome these hurdles.
So much of our physical health relies on physiological well-being. The need to feel safe, particularly in one's own home is of paramount. As we age, home renovations to increase function become more of a necessity that a simple a cosmetic upgrade. Non-Slip flooring surfaces can prevent costly and dangerous fall and fracture injuries. Strategically placed lighting fixtures aid aging eyes when navigating, and grab bars often are installed to maintain independence in the home.
As a proactive consumer, it's easy to find remedies to small projects that can be completed by the average handyman. However, when it comes to the bathroom, the most hazardous and routinely frequented room of the house, a transformation completed by experts is the most peace-of-mind solution to eliminate the multiple risks associated with the space. Many Canadians find themselves researching Walk-in Baths and Easy Access Showers as the first initiative in their Aging in Place planning. Even though entering and exiting the tub may not be as easy as it once was, you should not have to sacrifice the comfort of this everyday activity.
Bathing is often an activity of understated importance, and offers greater benefits than merely basic hygiene. Relaxation serves as a great weapon when combating continuous ailments, such as arthritis and multiple sclerosis, which often cannot be remedied by prescription medications alone. Specialized bathing products including Premier Care in Bathing's line of Walk-In Baths offer patented Hydrovescent Therapy, which stimulates muscles and relieves aches and pains.
There is no substitution for confidence and autonomy, and these core affirmations are essential to overall wellness. Taking measures to preserve the continuation of everyday activities, such as bathing, ensures self-worth and the assurance of being a contributing member of a household or society. No longer do you have to sacrifice safety to maintain their lifestyle! The Aging in Place revolution is centered on the notion that current environments and habits can be altered not terminated, to preserve their use and completion safely as time goes on.
As the first company in the industry to be awarded the Ease of Use commendation by the Arthritis Foundation, Premier prides itself on the innovation and quality of their products, helping consumers maintain independence and a dignified lifestyle for over 25 years. The entire process, from the manufacturing, purchase process, and installation is handled by a highly dedicated and expert staff. No matter your needs and current bathroom accommodations, Premier has options available to complete your new renovations.
Buy Now and Receive $1000 Discount for your new Walk-in BathTub* and, Premier is now featuring special financing on Approved Credit – 0% for 12 months+ through TD Bank.
To request a FREE Premier Care Brochure visit us at www.walk-inbathtubs.ca or, for a free consultation and recommendation on your bathroom call 888.473.9644 (PROMO CODE:6721) *Only valid until September 30, 2013.  Only valid at time of consultation and with a fully-installed walk-in bath or shower. Not to be used with any other offer.
ǂ See dealer for details.
Premier Care In Bathing is proud to have earned the Arthritis Friendly commendation from Canada's largest organization for arthritis awareness, The Arthritis Society as well as from The Royal Canadian Legion.