7 Combustible Quotes From Bob Woodward's 'Fear: Trump in the White House'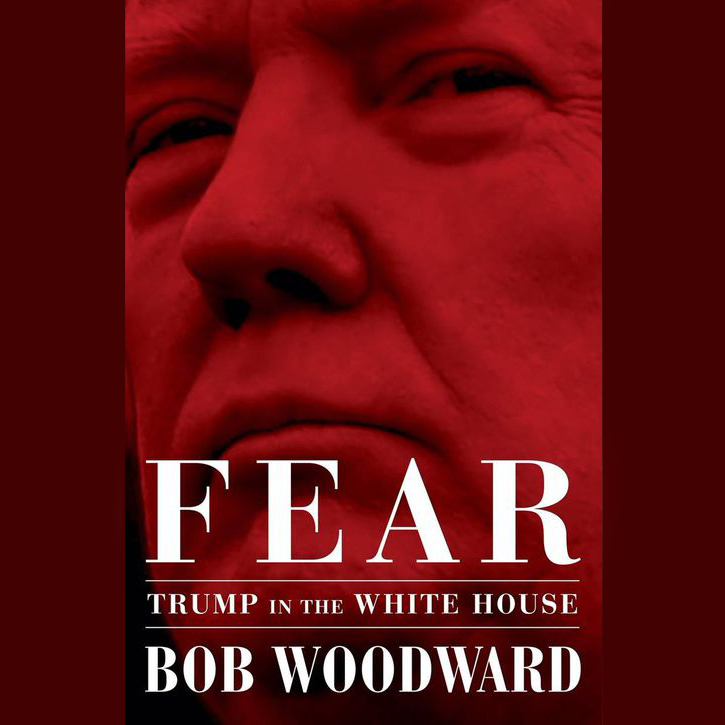 Bob Woodward's investigative look into the Donald Trump presidency isn't out for another week but if the early excerpts of Fear: Trump in the White House are any indication, it will be explosive.
Woodward, of course, is best known as the long-time Washington Post journalist who, along with colleague Carl Bernstein, broke the story on the Watergate break-in, their investigative articles eventually implicating President Richard Nixon and his staff and forcing his resignation. In 1974, the pair co-wrote a book of their reportage called All The President's Men, which spawned the 1976 movie by the same name.
More than four decades later, Woodward is at it again, setting his sights on the current Republican leader who is quoted by one of his former staffers as presiding over "crazytown." Woodward says his latest Beltway exposé is based on hundreds of hours of interviews with key Washington figures connected to Trump as well as meeting notes, personal diaries and government documents.
Excerpts of Fear, which is due out Sept. 11, were obtained by the Washington Post and CNN.
Here are seven controversial quotes that are already making the rounds:
1. Woodward describes Trump as an, "emotionally overwrought, mercurial and unpredictable leader."
2. Former staff secretary Rob Porter: "A third of my job was trying to react to some of the really dangerous ideas that he had and try to give him reasons to believe that maybe they weren't such good ideas."
3. Former chief of staff Reince Priebus: "When you put a snake and a rat and a falcon and a rabbit and a shark and a seal in a zoo without walls, things start getting nasty and bloody."
4. Trump is quoted as saying to Rudy Guilliani, his attorney: "Rudy, you're a baby. I've never seen a worse defense of me in my life. They took your diaper off right there. You're like a little baby that needed to be changed. When are you going to be a man?"
5. White House chief of staff John Kelly: "It's pointless to try to convince him of anything. He's gone off the rails. We're in crazytown. I don't even know why any of us are here. This is the worst job I've ever had."
6. Trump is quoted as describing attorney general Jeff Sessions: "This guy is mentally retarded. He's this dumb Southerner. He couldn't even be a one-person country lawyer down in Alabama."
7. Former Trump lawyer John Dowd to The President on the Robert Mueller investigation: "Don't testify, it's either that or an orange jumpsuit."