Shopping With a Purpose: 6 Gifts That Give Back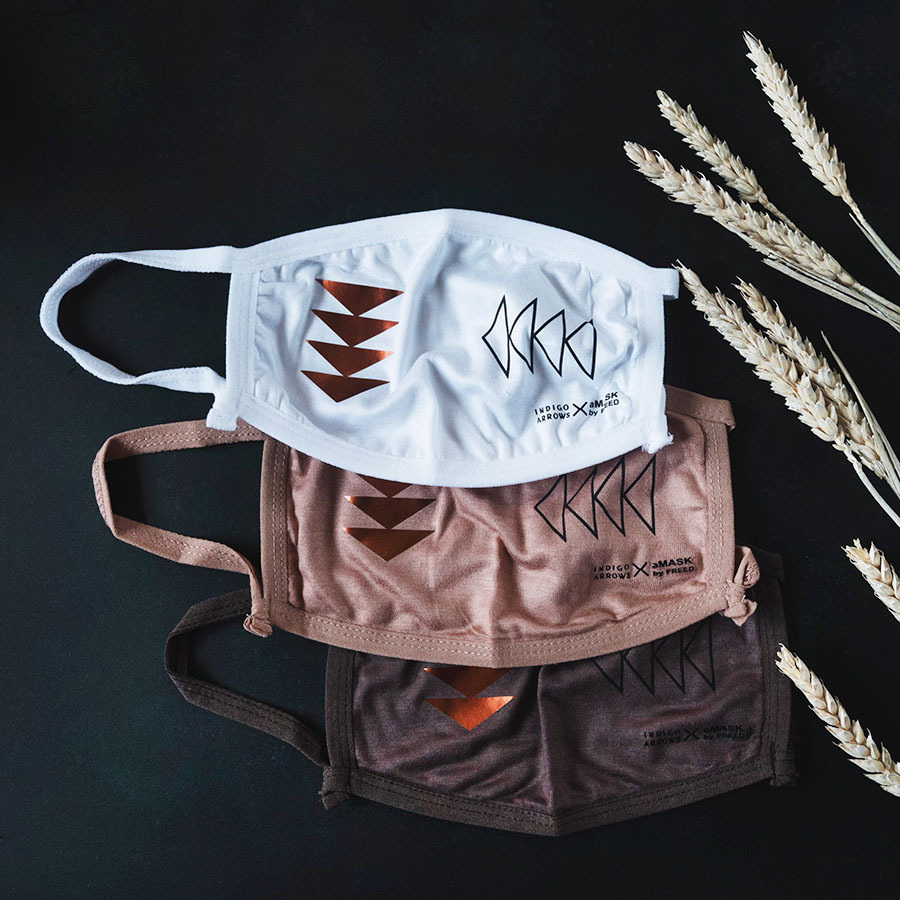 Make this year's gift giving season extra special with a variety of gift ideas that support philanthropic causes. Photo: Courtesy of FREED
What to give that also gives back? In times like these, it's even more important to consider when you're making your list and checking it twice.
We've gathered a few ideas to give you and the philanthropic causes a leg up, so to speak, when shopping this holiday season. Whether you're looking for the beauty lover or the foodie, there's something for everyone.
1. For the Self-Care Specialist: Her
The Gift The Body Shop Vitamin E 3-Step Skincare Hydration Kit, made with community fair-trade ingredients from around the world
The Give-Back The Body Shop is partnering with the Canadian Women's Foundation in an effort to help those who are marginalized and often a target of gender inequalities, especially in a year that's seen a rise in violence toward women, unemployment in female-dominated industries and heightened child-care responsibilities. The company is donating $1 to the Canadian Women's Foundation with every gift purchase to help end gender-based violence. $45 thebodyshop.com
2. For the Self-Care Specialist: Him
The Gift: Empathy Brand Men's Hydrating Grooming Balm, a natural pomade for moustaches and beards, and Joint + Tension Balm: Anti Inflammatory Blend, a blend of beeswax, organic shea butter and oils formulated to soothe joints, tension and arthritic aches and pains
The Give-Back: Empathy's mission focuses on giving back to vulnerable communities via sustainable supply of personal-care products to Canadians in need. Launched this fall, the Canadian beauty, grooming and wellness line features made-in-Canada plant-powered products. The balms, oils and blends mix citrus oils, vanilla, rosehip and vitamin E, among others, to boost mood and soothe the skin. For every purchase of $50, the company is committing to donate two bottles of the 3-in-1 soap from its Harmony line to a family in need or to a Canadian shelter. Empathybrandinc.com
3. For the Socially-Conscious Creative
The Gift: Indigo Arrows x aMASK by FREED 
The Give-Back: Winnipeg-based Anishinaabe interior design company Indigo Arrows has partnered with Freed & Freed (FREED), one of Canada's oldest garment manufacturers to produce a collection of face masks inspired by Indigenous artistry. The collaboration, Indigo Arrows x aMASK by FREED, which launches in early December across Canada, brings together two Canadian female entrepreneurs (FREED's Marissa Freed and Arrows' Destiny Seymour) with a passion for design, community and giving back. 100 per cent of mask proceeds will go to The Butterfly Club, a program and safe space designed to engage, motivate and support Indigenous girls and Two-Spirit youth. Adults and kids sizes, $20-$25.
4. For the Urban Explorer
The Gift: City Shred Loafer, featuring an Eva sole with diamond groove for traction, and a second set of insoles that can be added for further arch support
The Give-Back: The ONE COMMUNITY Black Canvas Loafer features a light-weight black foam-core canvas upper and a limited-edition footpad highlighting ONE COMMUNITY – the city skylines of Vancouver, Toronto and Montreal, depicted together and six signatures of the collaborating trainers and coaches. Plain black or customization option, shown here, with 100 per cent of net proceeds from this initiative donated to Children's Aid Foundation of Canada. ONE COMMUNITY Shoe, $115; ONE COMMUNITY Shoe with Custom Artwork, $150 city-shred.com
5. For the Foodie (Who Doesn't Like to Cook)
The Gift: Time to spend with your family by ordering in dinner for four, cooked by the chefs at Reign at the Fairmont Royal York, Toronto (Not in the GTA? Check your local Fairmont hotel, as many across Canada have charitable initiatives this year.)
The Give-Back: With the hotel's festive meals-to-go (starting at $250), you can choose a turkey or ham meal that feeds four or eight people with all of the holiday fixings – including soup, sides and, yes, dessert (pumpkin or mincemeat pie, anyone?). The best part – well, aside from not having to cook  – is that $5 from each order will be donated to Make a Wish Canada. reigntoronto.ca
6. For the Leisure-ologist
The Gift: Made To Chill loungewear collection, from Coors Light Canada x TEAMLTD.
The Give-Back: Sweats, hoodies, Ts and caps are embroidered with the Made to Chill logo (Ts also feature "Still Chilling" on the back). Coors Light Canada will donate all proceeds to select Canadian charities, from which you can choose when you purchase, including the Nature Conservancy of Canada, BlackNorth Initiative and Nature Trust BC. teamltd.com
RELATED: