Easy Ways to Make Your Favourite Recipes Healthier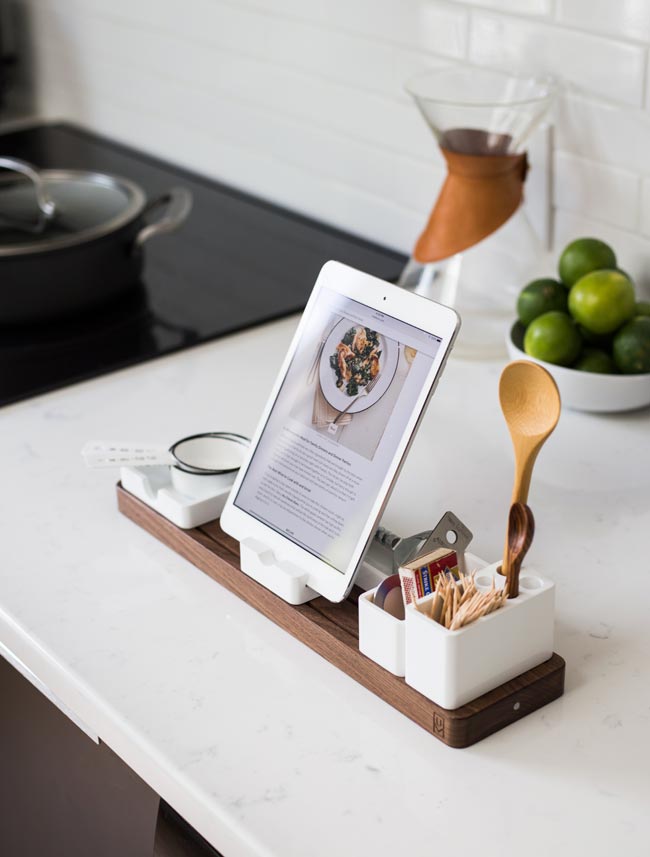 Here, simple recipe substitutions to reduce fat, sodium and sugar –without sacrificing on taste
Our favourite recipes can be the enemy of our healthy eating habits, especially those comfort foods, family traditions and special treats that are high in fat, salt and sugar. Sure, they're tasty — but they can put our health at risk.
So is it time to ditch your recipe file? Not so fast! A few simple substitutions can cut the risks, and add fibre, vitamins and antioxidants too. Your taste buds may not know the difference, but your body will appreciate these tips.

1. Swap good carbs for bad
We hear a lot about "whole grains", "good carbs" and "low glycemic index foods". Here's how to sneak more of them into your recipes:
– Flour: Try substituting up to half of the called-for amount of white or all-purpose with whole wheat flour. If you're experimenting with other flours — like oat, rice, barley, spelt or kamut — do a little research first because the taste, texture and amounts will be different. (Try an online search or talk to the staff at your local health food store.)
– White or enriched pasta: Try whole wheat or ancient grain pasta instead. Health food and specialty stores often carry spelt, kamut and quinoa pastas in traditional shapes like spaghetti, rotini and lasagna.
– Bread crumbs: Rolled oats or crushed bran cereal can make a crunchy coating, and they add some fibre to dishes like meatloaf.
– White rice: Brown or wild rice is an obvious choice, but spelt and kamut kernels cook up the same way and even offer similar shapes and textures. Barley and bulgar are a hearty choice in soups or risottos.
– Couscous: Love the texture but want something less refined? Try millet or quinoa — they'll take a little longer to cook, but they add more fibre and protein.
– Instant or quick-cook oatmeal: Take the time to cook the real thing instead, or go for steel-cut oats. For a gluten-free breakfast, try easy-to-digest millet.
2. Get more veggies
More vegetables means more fibre, vitamins and antioxidants. Try these easy substitutions:
– Cream and cheese-based dips: Put out some tomato or fruit-based salsas and spreads instead, or make a dip with beans or chickpeas.
– Crackers or chips: Baked is better, but you can cut the calories and fat even further by using endive leaves as the base for appetizers or "scoops" for dips and salsas.
– Iceberg lettuce: It's mostly water — so go dark green with leafy alternatives like spinach, romaine, bok choy and Swiss chard.
– Meat: Legumes like lentils, beans and split peas are a fraction of the cost and are tasty in dishes like soups and stews. They don't have to displace meat completely — but you can use less meat in dishes like casseroles, pot pies and stir fries to trim the budget as well as the fat.

3. Lower the fat content
We need good fats in our diets, but many recipes are packed with fats we should be avoiding, and in higher volumes than we should consume.
– Oil-based marinades and salad dressings: If "light" versions don't cut it, try flavoured vinegars instead. Fruit juices, wine and broth also make tasty marinades — it's the acid content that helps tenderize the meat.
– Ice cream: Use frozen yoghurt in your next dessert creation, or spread it between two cookies for quick frozen sandwich treats.
– Butter, oil or shortening: In baked goods, you can substitute apple sauce or prune puree for up to half the amount required in the recipe. For example, if the recipe calls for a cup of shortening, replace half a cup shortening with half a cup apple sauce. (Beware: don't substitute oils for hard fats like stick margarine or it will change the results.)
– Eggs: Use two egg whites in place of one whole egg to cut cholesterol and fat. One quarter cup of an egg substitute instead of one egg will also do the trick.
– Cream cheese: Swap the full-fat for low-fat or fat-free cream cheese, or use other lower-fat cheeses like Neufchatel or low-fat cottage cheese (pureed to get a smooth texture).
– Sour cream: Try low-fat or fat-free, or substitute in plain yoghurt for a probiotic punch.
– Ground beef: Ground chicken and turkey are leaner, provided the skin isn't part of the deal. If it has to be beef, try a leaner ground.
– One ounce of chocolate: Get the antioxidants without the fat and sugar by using three tablespoons of cocoa instead.
– White sauce: Get the colour and texture without the cream by pureeing white beans or cauliflower instead.
– Whipped cream: Making mousse? Swap one cup of whipped cream with three stiffly beaten egg whites. For a topping, use one cup evaporated skim milk cream.

4. Reduce the salt
According to the Mayo Clinic, if your recipe doesn't use yeast you can cut the salt by half (or eliminate it completely) in some sauces and main dishes. How to keep the flavour:
– Seasoned salt and seasoning mixes: Use herb and spice blends that omit this ingredient.
– Broth or soup stock: Make your own from scratch, or use low-sodium versions. (The Heart and Stroke Foundation has low-sodium recipes for chicken or vegetable stock.)
– Canned vegetables: Cook from dried or frozen versions instead. Some legumes like split peas and lentils don't require soaking before cooking.
– Soy sauce: Go for the low sodium version, or use hot mustard or sweet-and-sour sauce.
If you love soups and stews during the chilly winter months, experts note that you're better off making your own. Canned soups are high in sodium and contain other additives, like monosodium glutamate.

5. Cut the sugar
In some recipes, you can get away with cutting the sugar by one third or even up to half — especially if you're using ingredients like cinnamon, allspice and vanilla which bring out the sweetness. Alternatively, try:
– Syrup: Instead of using syrup, top desserts, pancakes and other tasty treats with pureed fruits or apple sauce. Purees are also a simple way to preserve summer produce, and can be used in mixed drinks and smoothies.
– Sugar: You can use one cup of honey instead of one cup of sugar, but be sure to reduce the amount of liquid in the recipe by 1/4 cup to compensate. You can also replace up to a 1/2 cup of sugar with the equivalent amount of corn syrup with the same drop in liquid.
There are numerous sugar substitute products on the market from natural sweeteners like stevia to synthetic or processed sweeteners. If you opt to use these, be sure to do a little checking first and follow manufacturer's instructions. Not all products will react the same way as sugar in baking or other dishes.
– White sugar: If you have white on hand but need brown, add 1/4 cup molasses for every cup of white sugar.
A final word of advice: If you're unsure, start small. Substitute a small amount at first, then increase the amount next time you try the recipe if you're happy with the results. For more tips on altering recipes, see Give your recipes a healthy makeover.
ON THE WEB
For more recipe substitutions, check out:
The Cook's Thesaurus (detailed information about ingredients and substitutes for just about everything)
The Mayo Clinic (common healthy substitutions)
Kansas State University Research and Extension (ingredients listed by name)
Vegetarian Times (how to make meals meatless or vegan)