Second Acts: Mid-Life Career Changes — And the Risks Involved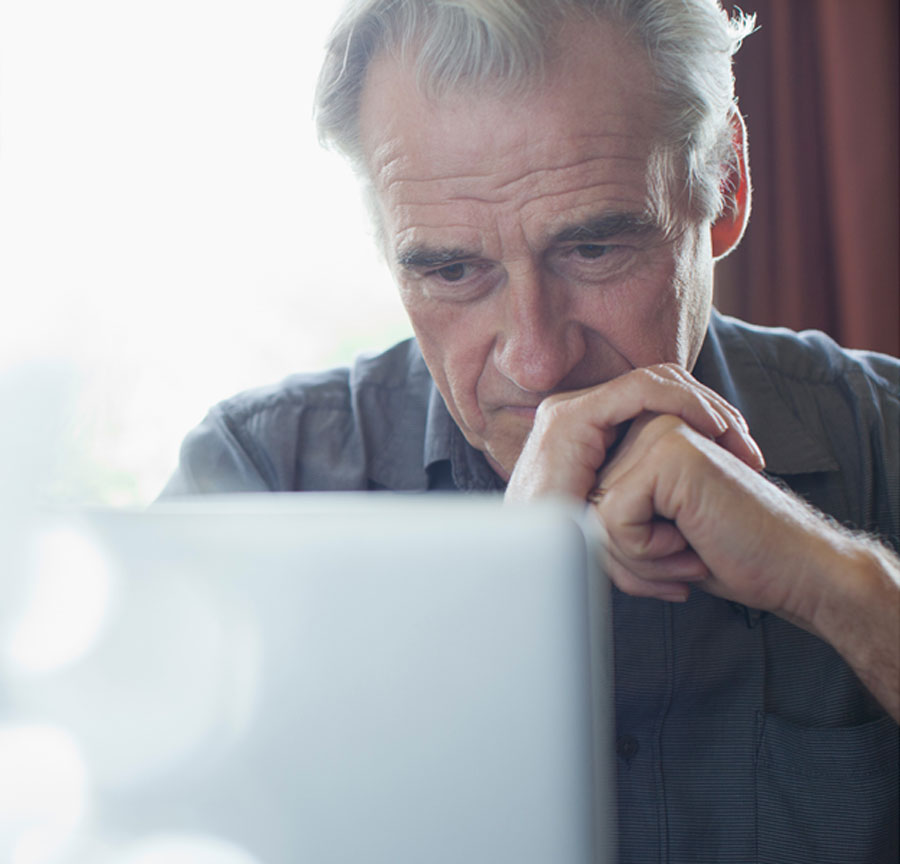 Photo: Sam Edwards/Getty Images.
In the current wave of second-act culture, continuing education has seen a surge in popularity, and the pros are legion — from better job opportunities to fulfilling lifelong passions. But there are cons, too, and as in anything that requires a cash investment, it's buyer beware.
John Bell is a 62-year-old financial adviser who started his working life as a police officer, detoured into the civil service to work in crime prevention and switched gears after the 1987 market crash when everyone was clamouring for financial help. In his 50s, he started thinking about his pre-retirement plan.
"If you've got a five in front of your age, you're pretty much cooked in the banking and corporate world," he says. "You're perceived as not having enough runway left."
So he bought two financial service practices east of Toronto in Whitby, Ont., which he will sell within the year and embark on his fourth career – as a long-haul truck driver.
With Canadians living longer, widespread labour-market uncertainty, a lack of pension plans, not to mention growing piles of personal debt, it's no surprise that baby boomers are either unable or unwilling to retire. Indeed, a 2017 Statistics Canada report on labour market participation and aging concluded that, by 2026, four of every 10 working Canadians could be 55 or older.
This has given rise to what some call the "second-act industry," with career counsellors, courses and schools clamouring for the hard-earned dollars of out-of-work, underemployed or just plain unhappy middle-aged workers who want to reinvent themselves. And as a recent New York Times article on the "snake oil" of the second-act industry pointed out, all these books, courses, workshops and counsellors that target the mid-life career changer are designed to maximize revenue, to the tune of as much as US$50,000 at the high end.
Like anything, switching careers in mid-life is not without risks, and top of the list is protecting retirement funds or assets. The problem is boomers, who are highly educated, naturally gravitate toward school and getting more accreditation, says Ann Sutton, a career coach with a Master in Business Administration who runs Catalyst High Performance Coaching and Management Consulting in Ajax, Ont., where she supports mid-life workers who want to switch jobs — including Bell, her husband.
"The idea of a course becomes very appealing," says Sutton. "It's a great way to avoid networking for a year because you think you're going to upgrade your skills and instantly get something."
In Canada, there are many paths to a new career via the education system, from continuing education classes to eight-week courses to one- or two-year post-graduate certificates or degrees. One of the most expensive options is the 13-month executive MBA, which will set you back more than $110,000 at the University of Toronto's prestigious Rotman School of Management.
"When I'm coaching people, going back to school is never my go-to for them," says Sutton.
A 2015-2016 report on student loans from Employment and Social Development Canada provides the latest data on how many middle-aged students resorted to federal government assistance to pay for full-time studies that year: though they represent just under two per cent of almost 500,000 borrowers, there were 8,388 loans with a value of $56.2 million to people aged 45 and older. The same year, there were another 20,000 students aged 45 and older who registered for the government's Repayment Assistance Program, which means that they were having trouble paying back their loans and qualified for reduced payments.
Suzanne Cook, a gerontologist and York University adjunct professor who owns a business called Carpe Vitam, works mainly with those nearing retirement who are seeking what she calls redirection.
"We have this wonderful gift of longevity," says Cook, the leader of the 2017 Redirection Project, who surveyed almost 300 people and interviewed four in depth for a documentary on later life career development. "This is the happy part – yay, we're all living longer! – but it's what we do with these years."
She has heard anecdotally stories about people who hired career coaches or took courses that didn't pay off. "You need to do the research and not just take what someone says for granted," she advises. "It's competitive to get students into these programs, and you may get misinformation."
Both Cook and Sutton emphasize the need for research and networking – talking to hiring managers, looking at labour market predictions for occupations and even interviewing alumni of programs you are interested in – before making any big changes.
Before deciding on his fourth act, Bell did everything both Sutton and Cook recommend: he thought hard about what he loved to do (drive), researched the job outlook (he says truck traffic on Ontario's busiest highway, the 401, is projected to double in the next seven years) and spoke to a trucking company manager about credentials, salary and working hours.
The average truck driver makes about $70,000 a year, while an owner-operator can make $150,000 a year, though they must buy a $180,000 vehicle or lease one for about $3,800 a month. The college course he needs is eight weeks long and costs $8,300. An airbrake licence is $400.
"That was a barrier to entry," Bell says. "If I didn't like it and I put out $8,300, then the return on investment is not good." But when the trucking company told him the provincial government would pay for his training, that sealed the deal.
"There's such a demand for truck drivers," he says. "If you're on unemployment insurance, they'll pay 100 per cent (of the course), but if you're working full-time and retraining, they pay 85 per cent. I said, 'Sign me up.'"
Though it may be tempting to quit your job and dive headfirst into that flower-arranging course you always wanted to take, the experts say the key to any career change is research, research and more research. Talk to alumni, have coffee with a hiring manager, check out what financial support is available from government retraining programs and don't forget to think about what you love to do and what you're good at. With that caveat in mind, here are some in-demand jobs from the Canadian Job Bank that have short-term training options and offer decent salaries.
Data scientist or analyst
In a world where data is king, virtually every industry is hungry for people who can create databases, manage them and analyze the mounting volume of metrics collected at every click, swipe or tap.
Wages
An average of $34 an hour up to $50 an hour.
Training
Colleges and universities offer one-year post-graduate certificates in data analytics, most of which require a bachelor's degree, although some community colleges will accept a combination of post-secondary education and experience.
Outlook
Good in Nova Scotia, New Brunswick, Quebec, Ontario, Manitoba, Saskatchewan and British Columbia.
Project manager
These people keep the trains running on time — they plan, budget, set deadlines and document all the moving parts of complex projects — and are highly sought in construction, information services and publishing, and the finance and insurance industries.
Wages
$38 an hour is the Canadian average for construction project managers, while computer project managers make an average of $48 an hour up to a high of $70 an hour.
Training
The Project Management Professional designation from the Project Management Institute is one quick way to add a recognized credential to your resume, but you need 4,500 hours of related work experience (if you have a bachelor's degree) or 7,500 hours (if you don't) and 35 hours of classes before you can take the exam.
Outlook
Good in Quebec, Ontario and British Columbia for construction project managers; good in Nova Scotia, New Brunswick, Quebec, Ontario, Manitoba and British Columbia for the others.
Public relations
The name of the game is to increase the profile of your company, institution or government, which could mean everything from writing press releases about garbage pickup to live-tweeting a conference on blockchain technology for a bank.
Wages
Canadian average is $29 an hour up to a high of $50.
Training
Some schools offer a fast-track 12-week certificate course, while online courses from private providers promise certificates in as little as six months. There are also one-year postgraduate diplomas, as well as four-year undergrad degrees.
Outlook
Good in Nova Scotia, Ontario, Manitoba, Saskatchewan and British Columbia.
Personal Support Worker
As the population ages, the health-care sector is booming. Personal support workers, who help look after patients both in home and institutional settings, don't earn as much as nurses, but some colleges offer bridge programs to practical nursing, if that's where your interests lie.
Wages
Minimum wage to a high of $36 an hour in Northwest Territories and Saskatchewan.
Training
Certificate programs are usually eight months and require first aid and CPR training, among other provincial certifications.
Outlook
Good in Nova Scotia, New Brunswick, Quebec, Ontario, Alberta and British Columbia.
Horticultural technician
With a boom in construction and related landscaping requirements plus cannabis farming, green roofs, vertical farming and other eco-friendly initiatives in cities, the future is looking up, although the work is mostly seasonal.
Wages
Canadian average is $22.50 an hour and up to a high of $58 in Alberta.
Training
Learn on the job or take a 10-month course at a community college.
Outlook
Good in Ontario, Manitoba and British Columbia.
Building inspector
If you've been working in the construction trades or as a civil engineering technologist or architectural technologist, making the switch to building inspector is an attractive option.
Wages
The Canadian average is $31 an hour up to a high of $51.
Training
There are private, public and online courses recommended by provincial regulators (in British Columbia, it totals 150 hours) as well as an additional requirements like on-the-job training (British Columbia) or test inspections (Alberta), in addition to a licencing exam.
Outlook
Good in Quebec, Manitoba and British Columbia.