Recipe: BBQ Popcorn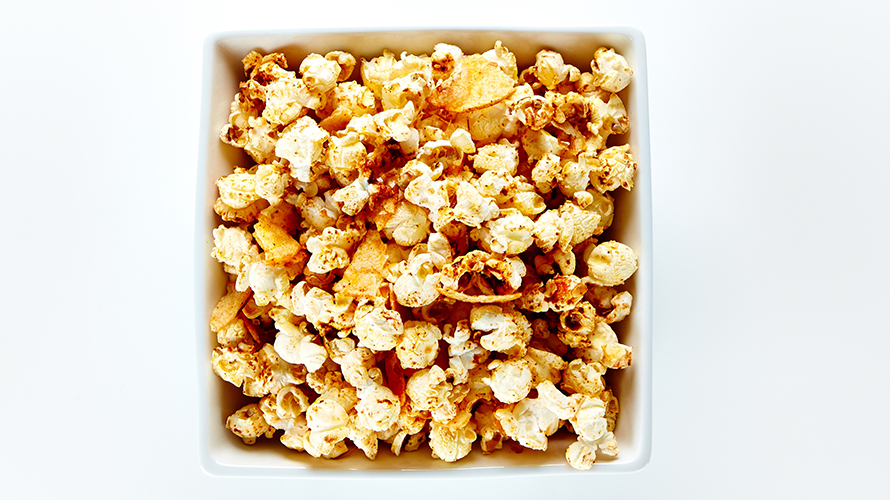 No need to fire up the grill to get that smoky barbecue sensation in every bite – all you have to do is get popping this addictive popcorn, tossed in spices, butter and barbecue sauce, along with crunchy barbecue-flavored chips.
Ingredients
12 cups fresh popped popcorn
3 tbsp melted butter
2 tsp barbecue sauce
1 tsp cumin
1 tsp paprika
1 tsp chilli powder
3 cups crushed barbecue potato chips
Directions
1) Place popped popcorn in a large bowl, removing all unpopped kernels.
2) In a small saucepan, melt together butter, BBQ sauce, cumin, paprika and chili powder. Toss with popcorn and crushed potato chips.