Richard Attenborough Dies At Age 90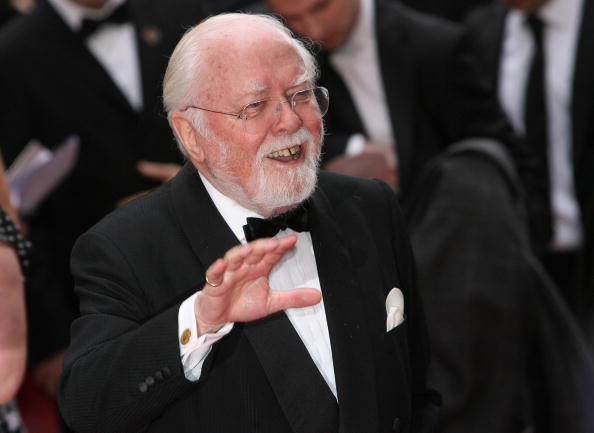 News reports confirmed that acclaimed actor and director, Richard Attenborough, passed away on Sunday afternoon at age 90, a few days before his 91st birthday.
"Dickie," as Attenborough was affectionately nicknamed, was one of the most recognized and respected faces on the British arts scene.
His impressive 60-year career included roles both in front of and behind the camera, with his body of work punctuated by the epic 1982 feature film, Gandhi. The movie took a lengthy 20 years of planning and was awarded eight Oscars for its efforts including a win for best film and a best director nod for Attenborough.
In 1947, a 24-year-old Attenborough portrayed Pinkie in the British film noir film Brighton Rock, a breakthrough role he had embodied three years earlier on the stage in the West End production of the drama.
Other career highlights included directing several successful movies, from the cinematic adaptation of the stage musical Oh What a Lovely War in 1969 to the 1993 British bio film, Shadowlands.
Younger audiences may best remember him from his 1993 role as failed theme park developer in Steven Spielberg's blockbuster science fiction movie Jurassic Park, and as Kris Kringle himself in the 1994 remake of Miracle on 34th Street.
British Prime Minister David Cameron issued a statement calling Attenborough "one of the greats of cinema."
His humanitarian work included acting as a goodwill ambassador for UNICEF, the United Nations Children's Fund, and other causes.
Attenborough was born in Cambridgeshire in 1923 and educated at Wyggeston Grammar School and Emmanuel College Cambridge. He was the older brother of Sir David Attenborough, a naturalist and broadcaster.