Apothecary: Retin A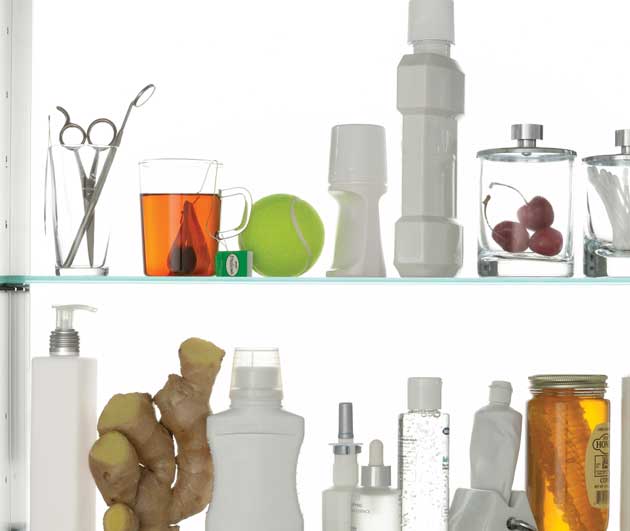 Sure, it wouldn't have been any consolation to their teenage selves, but many acne sufferers who used retinoid prescriptions are finding the benefits have become even more obvious as they age – or don't seem to age, as the case might be. Their breakouts may have made them feel like the ugly duckling in the fable, but the treatment enabled them to become enduring swans.
Retinoid, a vitamin A derivative, was originally prescribed in the seventies as Retin-A (pure retinoic acid) to clear acne. But when Retin-A users noticed their skin became more vibrant, with less wrinkles and spots, retinoids were reborn as the gold standard in anti-aging.
"Retinoic acid stimulates collagen production and reduces abnormal elastin tissue in the skin – that combination helps to reduce the fine lines," Dr. Jason K. Rivers of Pacific Dermaesthetics in Vancouver explains.
According to Rivers, "burning, redness, dryness, flaking and peeling" can be expected with pure retinoic acid. This irritation has led to the misconception that retinoid acts as an exfoliant, sloughing away dead and damaged skin cells on the surface, but retinoic acid actually works in the lower layers of skin, triggering regeneration when it reacts with receptors on the cell's surface.
Less potent forms of retinoid, such as retinol and retinyl palmitate, are less irritating to skin and are more common in anti-aging products. Unlike retinoic acid, these variations don't interact directly with skin cells. So are these forms as effective?
According to Heather Vounnou, training manager at Dermalogica, our skin has naturally occurring enzymes that convert retinol and retinyl palmitate into the active form, retinoic acid. While it may take multiple steps to convert, these forms can deliver the known benefits of retinoic acid, without leaving skin looking red and scaly.
Retinoids continue to evolve, with new forms delivering faster results and less irritation. Variations like hydroxypinacolone retinoate (HPR) can bind directly with retinoid receptors to stimulate cells – so there's no conversion time necessary.
One thing to remember? According to Rivers, while it is never too late to start using a retinoid to treat skin aging, "sunscreen is No. 1 at any age." And retinoids may cause photosensitivity, so always use a sunscreen with them – nothing can bring back that ugly duckling angst like a blotchy sunburn.
NEXT: SKIN SOOTHERS
SKIN SOOTHERS
Banish dreaded dry winter skin by slathering on a luxe body cream. Our picks for the season.
• Lancôme Accord 3 Roses uses three essential rose extracts to hydrate skin and the soft scent of rose petals isn't bad either. Lait Corps Fraicheur Body Milk, $46, and Baume Corps Confort Body Balm, $36
• Valentino Body Cream is enriched with floral extracts and its velvety texture virtually melts into your skin. The hint of the brand's Valentina fragrance make this a romantic choice. $85
• Kiehl's Holiday Creme de Corps Collection This limited edition of the classic (with beta-carotene and nurturing oils) has a label designed by artist Kenny Scharf, and proceeds go to over 40 children's charities. From $38