J.Crew Creates Stylish 'Save the Bees' Tees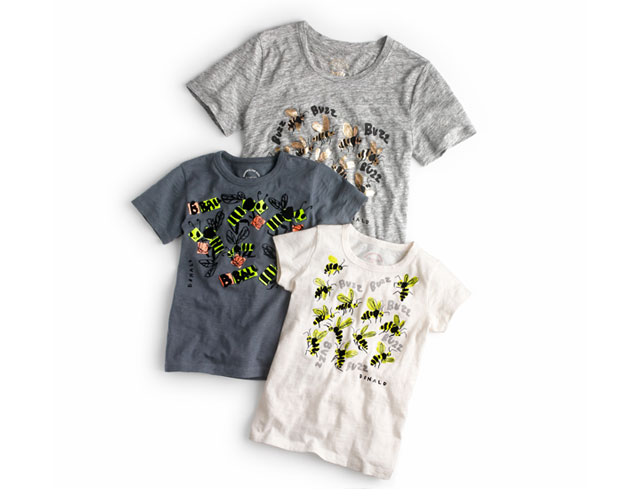 Bees, bugs and other insects are not just creepy crawly things. These invertebrate species play an important part in our eco-system that allows humans and other life forms to flourish.
In honor of Earth Day, J. Crew has teamed up with Canadian-born, New York based artist, Donald Robertson for a series of t-shirts that feature his colourful and quirky illustrations of bees.
It's part of the fashion retailer's Save the Bees campaign, with 50% of retail sales going to Buglife, the UK organization dedicated to saving the declining population of all invertebrates.
Women's t-shirt, $54 and kids t-shirts, $33.50. Available at J. Crew and www.jcrew.com