A Cut Above: Finding the Most Flattering Hairstyle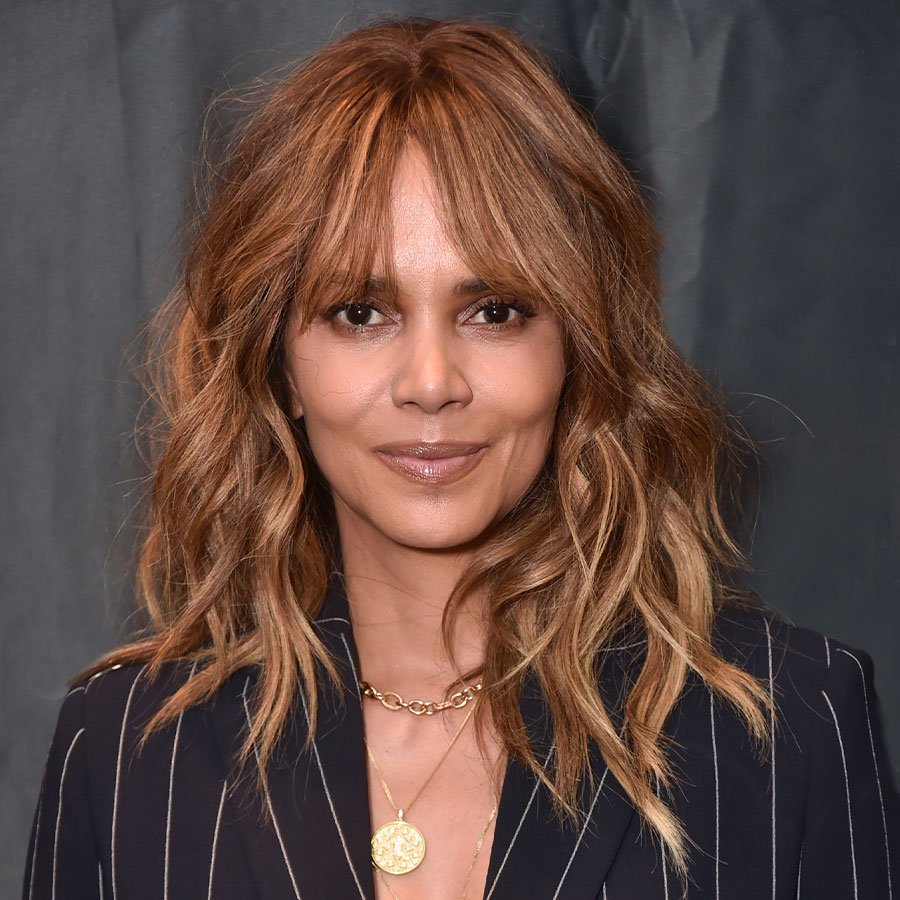 Halle Berry attends a screening of Netflix's 'Bruised' at Pacific Design Center, Hollywood, Nov. 14, 2021. Photo: Alberto E. Rodriguez/Getty Images
A new hairstyle can be completely transforming but, sometimes, not in a good way. For the most flattering look, the first thing to consider is the shape of your face.
Some women alight upon their 'forever cut' early in life and stick with it. Others experiment, switching up their style every few years. A signature look is great if you've made the right choice. Hopping around style to style, fends off boredom with the excitement of new looks, but has its pitfalls — growing out cuts you don't care for. Either way, it's best to know which cuts are most ideal for your face so you can work within the most flattering perimeters. 
Great hair is rooted in three key elements: The colour and texture you're working with, and which cut enhances your best features. In the most obvious example, bangs are an ideal choice for women with long faces and much less complimentary to those with round ones. 
The most common shapes are square, round, oval, rectangle, heart and diamond. To determine which of this classic six you fall into, and what cuts are best for you, grab some measuring tape and read on.
Square
The face is the same width and length, with a strong jawline
Best Cut: Long layers with curtain bangs
The aim with a square shape is to soften the bone structure, so avoid short, straight cut bangs of any kind, and go for side sweep curtain bangs (to minimize forehead width) and long layers (to soften the jawline). If you have a natural wave, tousled tresses are also very becoming for square faces.
Round
The face is the same width and length, with fuller cheeks. 
Best Cut: Piece-y, side-swept bob 
Sharing the measurements as the square face, widest points equal to length, with round ones, there are no sharp angles, so you want to add definition. Choppy, angular looks like bobs and pixie cuts are perfect for this shape, which is also beautifully offset by side-swept hair tucks, side parts and asymmetrical bangs. 
Oval
The face is longer than it is wide, with a softly tapered jawline
Best Cut: Any style 
Lucky you. From a coiffure standpoint, the oval face is ideal as it's flattered by every style. Short, long, straight-cut or layered, middle part, side-swept, waist-length or pixie cut, nothing is really off the table for the lucky oval-faced lady.
Rectangle
The face is longer than it is wide, with a strong jawline
Like the square face, rectangular ones are most flattered by softening layers. Avoid super long cuts that emphasize the length of the face, as well as short or straight-cut bangs that highlight a strongly angled jaw. Instead, opt for classic Bardot bangs that separate a little on the forehead, or side-sweep bangs to offset face length, with layered cuts that add width and volume. Tousled waves, natural or manufactured, are terrific for this face.
Heart
The face is equally wide across forehead and cheekbones with slim, pointed chin 
Best Cut: Shoulder-length shag
The heart-shaped face is most enhanced by above the shoulder cuts with lots of texture. Layers at the jawline add volume to the bottom of the face, balancing out a pointier chin while a deep side part narrows a wider forehead. At the other end of the spectrum, a modern pixie crop, choppy or sleek, shows off the strong cheekbones of the heart-shaped face.
Diamond
The face is widest across the cheekbones with a narrower forehead and sharply tapered jawline
Best Cut: Sharply-angled bob
Like the heart shape, this diamond is distinguished by strong cheekbones but with a less broad forehead and the angularity is best balanced by softening styles. Face-framing layers, deep side parts, texture and waviness are all very flattering. Length is best cut at neck and chin levels to add width at the jawline from a piece-y shag to a sharply angled bob.