How Will Income Stocks Fare Over The Next Few Months?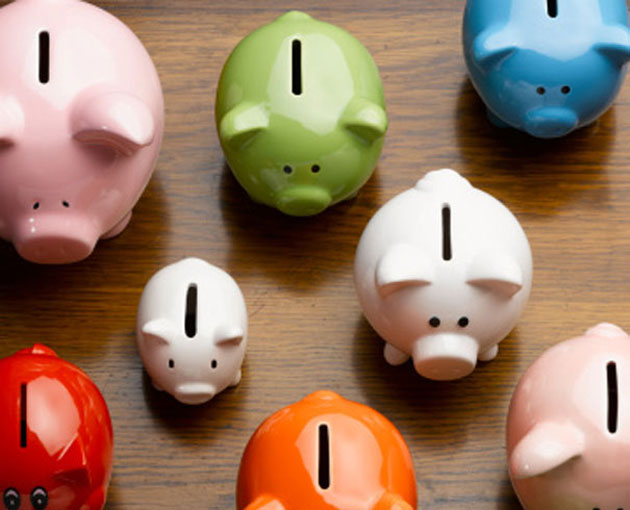 Income stocks did well in the first half of the year. What happens now?
The first half of the year is over and, on the whole, it has been a good one for income investors. You need look no further than interest rates for the reason.
Back in January, it appeared the U.S. Federal Reserve Board was about to embark on a yearlong escalation of rates in that country. The Fed's Open Market Committee had raised its target rate in December for the first time in seven years, to between 0.25 per cent and 0.5 per cent. Not one member voted against it, and it was seen as just the start. Before the end of 2016, it was expected that further increases would push the rate to at least 1 per cent.
That's not happening. Last month, the Fed voted unanimously to keep the rate where it is, and the prospects for any more hikes this year look doubtful.
There are four factors at work here. The first is the recent U.S. job creation numbers, which are, quite frankly, abysmal. One of the Fed's major concerns is jobs, and pushing up interest rates when companies are keeping a tight lid on new hires would is counterintuitive and would exacerbate the situation.
The second issue is inflation. Like Canada, the U.S. maintains a target rate of about 2 per cent. Neither country is anywhere near that, and deflation remains a concern if the economy goes back into recession.
Number three is the strong U.S. dollar. It is cutting into the profits of U.S. multi-national companies and raising the cost of U.S. exports to foreign buyers.
Finally, there is Brexit. Fed Chair Janet Yellen said during her news conference prior to the vote that uncertainty over the outcome of Britain's referendum on leaving the European Union weighed heavily on the decision not to make any move at this time. Now that the British have voted to exit, we're left with a pall of uncertainty overhanding the global economy.
There's no way the Fed can pull the trigger on another rate hike in this environment.
Next: So, what does this mean for you?
So what does all this have to do with your income investments? A lot. Many of the companies in an income portfolio, including REITs, telecoms, and utilities, carry high debt loads. An upward move in interest rates will increase their carrying costs as loans mature or new borrowing is needed, and those higher costs will be reflected on the bottom line.
As well, when the yields on safe government securities increase, the returns from income-producing stocks must go up accordingly to maintain the risk/return relationship. If the companies don't increase dividends, the share price will probably decline, pushing the yield higher to maintain the spread with bonds.
Right now, government bond yields are falling. In June 2015, the average yield on 5- to 10-year Government of Canada bonds was 1.5 per cent according to the Bank of Canada website. In May of this year it was 1.04 per cent, a decline of 46 basis points. That has eased pressure on interest sensitive stocks, and allowed them to move higher.
REITs have been the greatest beneficiary. In 2015, the S&P/TSX Capped REIT Index fell 10.1 per cent. As of the close on June 24, the index was ahead 14.5 per cent for 2016, a huge turnaround.
But the rebound doesn't stop there. In 2015, the S&P/TSX Capped Utilities Index fell 7.8 per cent, also in anticipation of an upward move in rates this year. When that didn't happen, utilities stocks rallied and are up 12.2 per cent year-to-date. It's a similar story with telecoms, which are ahead 12.5 per cent this year compared with a gain of only 2.2 per cent in 2015.
Is there any room left for these interest-sensitive stocks to go higher? Yes, it appears there is. The average monthly rate for 5- to 10-year Government of Canada bonds could slip lower. It dropped to 0.89 per cent in February and could test that level again in the aftermath of the Brexit vote, especially if the economy goes not pick up steam soon. Also, the flight to the safety of government bonds has pushed yields in Europe to record lows. On June 24, the yields on 10-year German bonds fell to -1.4 per cent as investors fled to safety. There is nothing to prevent that from happening here, giving the right circumstances.
When you buy income-producing stocks, it is presumably for cash flow and stability. But right now you're getting the added bonus of some handsome capital gains. While it won't last forever, there appears to be more profit potential here in the next few months.
Gordon Pape is Editor and Publisher of the Internet Wealth Builder and Income Investor newsletters. For more information and details on how to subscribe, go to www.buildingwealth.ca.