Amazon Grows Company Future With More Than 100,000 New Jobs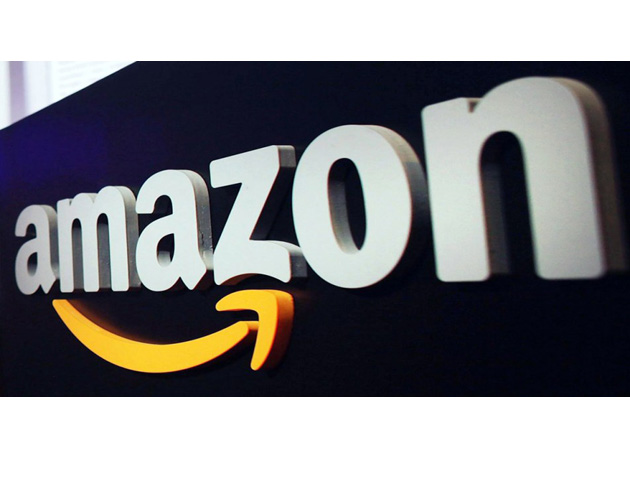 Last month, Amazon announced that it plans to create 100,000 new full-time jobs in the U.S. over the next 18 months.
That's a huge commitment by a single company and it puts an exclamation point to the sea change that is taking place in U.S. retailing. Only a few days before, Macy's and Sears both announced nationwide store closures and layoffs after a disappointing Christmas season. Macy's will close 68 stores and shed 10,000 jobs while Sears will shutter 150 stores (most of which operate under the Kmart brand).
Clearly, traditional retailers can't keep up with Amazon's online convenience, low costs, and fast delivery and are running up the white flag. It's akin to what happened to the big booksellers when Amazon first came on the scene, only on a much larger scale.
The announcement plays right into the hands of President Trump, who has made job creation his number one priority. His team was quick to take some credit, saying he "was pleased to have played a role in that decision by Amazon." It's not clear just what role he actually played but U.S. corporations are quickly learning that it's prudent to stay on the right side of the mercurial president.
In making the announcement, Amazon said it will increase its staff by 55 per cent to 280,000 by mid-2018. "These jobs are not just in our Seattle headquarters or in Silicon Valley—they're in our customer service network, fulfillment centres, and other facilities in local communities throughout the country," said Jeff Bezos, Amazon founder and CEO.
The company said that the new jobs won't be only entry-level positions but will involve hiring people with all types of experience, education and skill levels, ranging from engineers and software developers to those seeking on-the-job training. Amazon's core business is retailing but the company is involved in a wide range of other ventures, including cloud storage, streaming video, on-line music, and its revolutionary new voice control system, called Alexa.
Whether or not Trump was in some way involved in encouraging Amazon to create the 100,000 jobs (doubtful), it was a big boost for his core objective, especially in the wake of the Sears and Macy's announcements. It's also a huge vote of confidence in the company's future and raises the question of just how big Amazon is going to get and whether it's worth investing in the stock at this stage.
On the surface, the metrics are very unattractive. The stock (NDQ: AMZN) closed on Jan. 27 at $835.77 (figures in U.S. dollars). It has a trailing 12-month price/earnings ratio of 187. The profit margin is a tiny 1.64 per cent. This is a company that needs to keep generating massive sales growth to justify its sky-high share price.
So how is it doing in that regard? Very well, actually. Sales in the third quarter (to Sept. 30) were $32.7 billion, up 29 per cent from $25.4 billion in the third quarter of 2015. For the first nine months of the fiscal year, the company reported sales of $92.2 billion, also up 29 per cent from the 2015 third-quarter total of $71.3 billion.
Guidance for the fourth quarter, the biggest of the year for the company, was for sales of between $42 billion and $45.5 billion, for a growth rate of between 17 per cent and 27 per cent compared with 2015.
Those numbers are impressive but they don't translate into a fat bottom line. Third-quarter earnings were $252 million ($0.52 a share, fully diluted). For the first nine months of the year, earnings were $1.6 billion ($3.36 per share).
Analysts estimate that Amazon's final 2016 earnings will come in at $4.76 a share, which would be a trailing p/e ratio of 175.58 based on the current price. The consensus estimate for 2017 is $8.84 per share, which puts the forward p/e at 94.54.
By comparison, Facebook recently showed a trailing p/e of just under 50, Alphabet (Google) was at slightly over 30, and Apple was at about 14. Among the big high-tech giants, only Netflix is more expensive with a p/e of almost 360. Amazon would have to earn about $25 per share, or almost three times its projected 2017 profit, to get its p/e into the same range as Alphabet, and that's assuming no increase in the share price.
So does that mean don't buy? Anyone who made that call in the past turned out to be dead wrong. Five years ago you could have bought shares for less than $200. There have been bumps along the way but the trend line is steadily upwards and the stock is trading above its 50-day and 200-day moving averages.
Amazon is a long way from being the world's largest retailer, trailing companies like Walmart, Costco, and Walgreens Boots by a large margin. But it's growing faster than any of the others and I wouldn't bet against it gaining the number one spot at some point in the next decade.
So despite the ridiculously high p/e, I'm adding Amazon to my recommended list, but only for buyers who clearly understand the stock is expensive at this level. I happen to believe it will be even more pricy a year from now. Certainly, after this job creation announcement, the company should be on Donald Trump's most-favoured list, even though Jeff Bezos owns the hated Washington Post.
Ask your financial advisor if this stock is suitable for you. I do not recommend it for conservative, low-risk investors.