ETFs roll on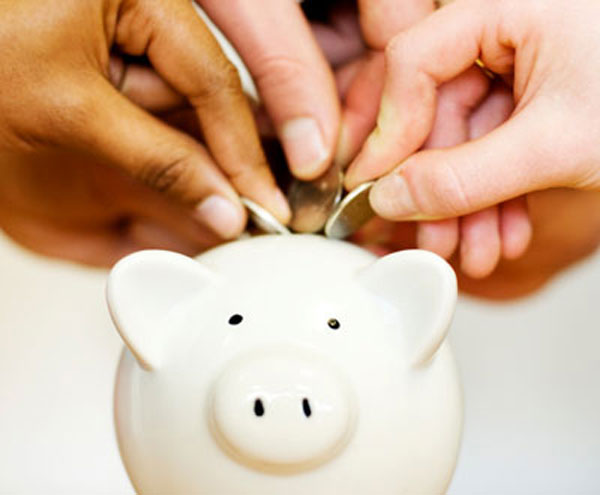 Photo ©iStockphoto.com/ René Mansi
The ETF bandwagon rolls on, gathering speed as it goes. According to figures released by industry leader BlackRock, which owns the iShares brand, $40.2 billion (net) was poured into exchange-traded funds worldwide in January (figures in U.S. currency). That brought global ETF assets to over $2 trillion for the first time in history. The company did not break out Canadian numbers separately.
What is especially impressive is the momentum factor. January net inflows were up 20 per cent compared to the same period in 2012 and a remarkable 189 per cent from 2011. It seems people can't get enough of these things.
Investors are increasing channelling their money into higher-risk ETFs and away from more conservative fixed-income funds. ETFs specializing in emerging markets stocks attracted $13.2 billion in January, almost one-third of the net inflow. European funds hit an 18-month high of $6.6 billion, despite all the concerns associated with the eurozone and the fact that several countries are either in recession or flirting with it.
By contrast, assets in fixed-income funds dropped by $400 million with ETFs that invest in short-term U.S. Treasuries taking the biggest hit because of concerns that renewed growth in the American economy could put upward pressure on bond yields which in turn would have a negative effect on prices.
Frankly, I find the continued enthusiasm for ETFs to be somewhat puzzling and I wonder if investors really understand how to use them correctly. It's true that ETFs are cheap in terms of their carrying costs (MERs are usually below 1 per cent and sometimes less than 0.2 per cent). And they are easy to buy and sell — some discount brokerage firms will even trade selected ETFs at no charge.
But how are people using them? The original concept was pure and simple: ETFs were a low cost way to track the performance of major indexes such as the S&P/TSX Composite, the S&P 500, and the Dow. Unfortunately, that purity has been corrupted by the introduction of hundreds of highly specialized ETFs, leveraged ETFs, and bull/bear ETFs. Only sophisticated investors can successfully find their way through today's ETF labyrinth. Stocks look easy by comparison.
A couple of weeks ago, Globe and Mail financial writer Shirley Won did an analysis of the top performing Canadian ETFs during January. These were the winners:
• iShares S&P/TSX Capped Information Technology Index Fund (TSX: XIT): +10 per cent.
• iShares Japan Fundamental Index Fund (CAD-Hedged) (TSX: CJP): +9.4 per cent.
• BMO Equal Weight U.S. Health Care Hedged to CAD Index ETF (TSX: ZUH): +7.9 per cent.
• PowerShares S&P 500 High Beta (CAD Hedged) Index ETF (TSX: UHB): +7.8 per cent.
• iShares Global Infrastructure Index Fund (TSX: CIF) – +7.3 per cent.
• BMO India Equity Index ETF (TSX: ZID): +7.3 per cent.
Take a close look at this list. If you are an ETF investor, do you own any of these funds? Probably not. They are all very small. The largest, XIT, has only $31.6 million in assets; the smallest (UHB) only $5 million. Hardly anyone has any of these leaders.
The list will probably look completely different next month but it's a safe bet that most, if not all, of the top performers will be obscure funds which few people have ever heard of. That's what the multiplication and specialization of products has brought us to.
Unless you are a very active trader, I suggest there are only two ways to sensibly invest in ETFs. The first is to go back to basics: focus on the major indexes and buy the ETFs that represent them. It's the classic couch potato approach. To avoid being whipsawed by buying at the peak of the market, plan to add to each of the positions periodically — essentially, use dollar-cost averaging while maintaining a constant asset ratio. Such a portfolio might include ETFs representing the S&P/TSX Composite, the S&P 500, the Russell 2000 (for U.S. small-cap exposure), the MSCI EAFE Index, the MSCI Emerging Markets Index, and the DEX Universe Bond Index.
The other strategy, suitable for more advanced investors, is to create the type of core portfolio I describe above for about 50 per cent of your assets. Use the other 50 per cent to invest in sectors or geographic regions you expect will outperform — your growth component. Ignore the leveraged ETFs and the bull/bear funds. They are not suitable for most investors.
For example, if you believe Chinese stocks are going to do well in 2013, you might include the iShares China Index Fund (TSX: XCH) on your growth list. If you like the outlook for agriculture, the iShares Global Agriculture Index Fund (TSX: COW) could be added. Select five ETFs in this way (more if you have a very large portfolio). Keep your core portfolio constant but be prepared to actively trade the growth funds as conditions change.
Both these approaches require discipline — an essential component in successful ETF investing or any other investing for that matter. But I believe it's the best way to maximize returns from the dazzling world of ETFs.
Gordon Pape's new books, Tax-Free Savings Accounts and Money Savvy Kids, are now available for purchase at 28% off the suggested retail price here. For information on a three-month trial subscription to Gordon Pape's Income Investor newsletter go here.