Finding the core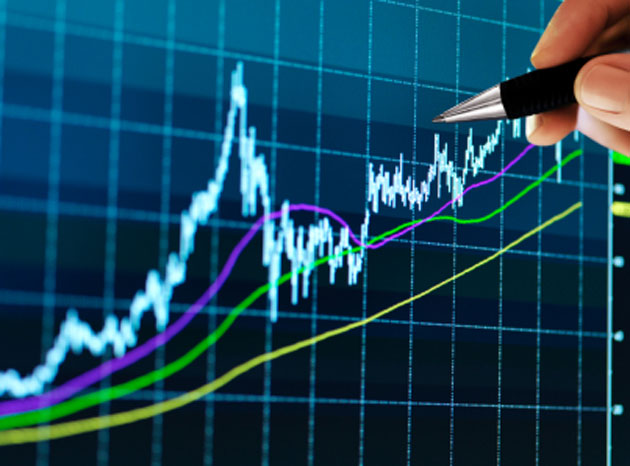 Photo ©iStockphoto.com/ Nikada
I received an e-mail from a confused investor the other day. His question, boiled down, was this: with all the stock recommendations floating around out there what should he buy? Which ones, he wanted to know, are "core"?
Clearly, not all stock recommendations, from whatever source, are suitable for every investor. They can range from highly conservative picks so as nig bank preferred shares to speculative securities like penny mines. Investors have to decide which stocks are most appropriate for their specific objectives and risk tolerance.
That said, I believe some stocks are indeed "core" — that is, they belong in almost all well-diversified portfolios. These are large-cap companies with long histories, sound balance sheets, and, in most cases, a good dividend record.
Here are ten Canadian companies selected from the recommended list of my Internet Wealth Builder newsletter that I believe qualify as "core" holdings. Other nominations from readers are welcome; send them to me at [email protected] with a brief explanation as to why you think the stock fits with the core group.
For my list, I have chosen only one company from any specific sector. Here they are.
Bank of Nova Scotia (TSX, NYSE: BNS). It was not easy to decide on the banking sector representative – either Scotiabank or TD Bank would be a strong choice. I decided on BNS for a couple of reasons. First, the stock has shown stronger growth over the past year (10.8 per cent compared to 6.4 per cent for TD) and the recent purchase of ING Direct added significantly to future growth prospects. Second, Scotiabank offers a slightly better yield at 4 per cent compared to 3.8 per cent for TD. That said, you could flip a coin on this one. BNS is the largest company on my list with a market cap of $68 billion and trailing 12-month revenues (to Oct. 31) of $27.6 billion. The bank earned $5.31 per share during that period. The dividend is $2.28 per share, annualized.
BCE Inc. (TSX, NYSE: BCE). This is Canada's largest telecommunications company with interests that include telephones, wireless, data transmission, broadcasting (CTV and specialty channels), and sports (Maple Leaf Sports and Entertainment). BCE has a market cap of $33 billion and the shares trade actively in both Toronto and New York. The company generated almost $21 billion in revenue in the 12 months to Sept. 30 with earnings per share of $2.88. The annual dividend is $2.27 for a yield of 5.3 per cent.
Brookfield Asset Management (TSX: BAM.A, NYSE: BAM). This international conglomerate has been in business for more than 100 years. The company is best known for its worldwide property management business which has an asset value of $97 billion and includes office buildings, hotels, shopping malls, industrial plants, and multi-unit residential buildings. Subsidiary Brookfield Energy Partners operates one of the largest publicly-traded renewable energy systems in the world while another subsidiary, Brookfield Infrastructure Limited Partnership, owns and operates coal terminals, railroads, hydro transmission lines, etc. in Australia, North and South America, and Europe. The stock has a market cap of $22.4 billion. Revenue was US$18.9 billion in the year to Sept. 30 while earnings per share were US$2.19. The annual dividend is $0.55 for a yield of 1.5 per cent..
CN Rail (TSX: CNR, NYSE: CNI). This transportation giant (market cap $40.6 billion) bills itself as "North America's railroad". It has approximately 20,600 route-miles of track in Canada and the U.S., connecting all three coasts (Atlantic, Pacific, and Gulf). Canadians know of CN's important historic role in this country but many don't realize that its U.S. component runs right down the heart of that country along the Mississippi Valley, connecting centres such as Minneapolis, Chicago, and Detroit with New Orleans, Mobile, and Gulfport. Latest 12-month revenue was $10.1 billion with earnings of $6.07 per share. The annual dividend is $1.50 to yield 1.6 per cent.
Enbridge Inc. (TSX, NYSE: ENB). It was a tough choice in the pipeline sector between Enbridge and TransCanada Corp. Both are excellent companies with a good dividend history and growth potential. In the end I settled on Enbridge which has shown stronger market growth over the past year (up 20.5 per cent vs. 13.8 per cent for TransCanada). However, dividend hunters may prefer TransCanada which has a yield of 3.7 per cent compared to 2.9 per cent for Enbridge. Enbridge is the largest crude oil and liquids pipeline company in the world and also operates Canada's biggest natural gas distribution system, serving New Brunswick, Quebec, Ontario, and New York. The stock has a market cap of just over $35 billion. Trailing 12-month revenue was $19.7 billion with earnings per share of $1.32. The stock pays an annual dividend of $1.26.
Fortis Inc. (TSX: FTS, OTC: FRTSF). Newfoundland-based Fortis is my choice in the utilities sector, in part because of its long history of annual dividend increases (40 consecutive years and counting). The company recently announced its latest hike, moving the quarterly payment to $0.31 a share ($1.24 annually), up 3.3 per cent. Fortis serves more than two million gas and electricity customers in five provinces and two Caribbean countries and owns a natural gas utility in British Columbia. Its market cap is $6.6 billion and trailing 12-month revenues were $3.7 billion. The yield based on the increased dividend is 3.6 per cent.
Intact Financial (TSX: IFC, OTC: IFCZF). The two largest insurance companies in Canada are Manulife and Sun Life. However, both have had their problems in recent years. Property and casualty insurer Intact Financial, by contrast, has been doing very well and its share price is up almost 12 per cent in the past year. Intact is Canada's leading provider of home, auto, and business insurance. It operates under several names that may be more familiar to consumers including Grey Power and belairdirect. The market cap is $8.7 billion so this is a much smaller operation than a giant like Manulife ($25.5 billion). But right now Intact is in better shape with trailing 12-month revenue of $5.5 billion and earnings per share of $3.96. (Manulife's earnings were $0.29 per share over the same period.) The annual dividend is $1.20 for a yield of 1.8 per cent.
Metro Inc. (TSX: MRU, OTC: MTRAF). This is my choice in the consumer staples sector. Metro is a leader in food and pharmaceutical retailing in Québec and Ontario. The company operates a network of more than 600 food stores under several banners including Metro, Metro Plus, Super C, and Food Basics, as well as over 250 drugstores under the Brunet, The Pharmacy, and Drug Basics banners. This is the smallest company on my list with a market cap of just over $6 billion. But because of the nature of its business it generates a lot of revenue — just over $12 billion in the year to Sept. 29. And it is comfortably profitable with earnings per share of $4.87. Grocery chains aren't normally seen as having much growth potential because of their thin margins but this stock is up almost 21 per cent in the past year. The shares pay an annualized dividend of $0.86 to yield 1.4 per cent.
Suncor Energy (TSX, NYSE: SU). Most energy shares have been moribund recently but the sector is so central to the Canadian economy that I felt it necessary to include a representative stock on this list. Suncor is the choice. This is a huge company with a market cap of almost $52 billion. The company is the largest player in the oil sands and is also involved in conventional and offshore oil and gas production, petroleum refining, and product marketing under the Petro-Canada brand. Like many oil companies, its share price has shown very little movement over the past year — it is trading at almost the same price as in mid-January 2012. Several factors have contributed to this, especially the deep discount being applied to oil sands output at present. However, a combination of higher world oil prices and a reduction of the Canada discount could push the stock back to the $40 range fairly quickly. Trailing 12-month revenue was $39.8 million and the company earned $2.74 a share during that period. The annual dividend is $0.52 a share for a yield of 1.5 per cent.
Teck Resources (TSX: TCK.B, NYSE: TCK). No list of Canadian core stocks would be complete without an entry from the mining sector. Teck Resources gets the nod. Teck is Canada's largest diversified resource company with major business units focused on copper, metallurgical coal (used for making steel), zinc, and energy. The company has mines in Canada, the U.S., Peru, and Chile and is also involved in oil sands development. The stock has a market cap of $21.3 billion. Trailing 12-month revenues were just short of $11 billion and Teck earned $2.22 per share in the year ending Sept. 30. The dividend is $0.90 a year for a yield of 2.5 per cent.
Gordon Pape's new books are Money Savvy Kids and a revised and updated edition of his best-seller Tax-Free Savings Accounts. Both are available at 28 per cent off the suggested retail price here. Follow Gordon Pape's latest updates on Twitter or subscribe to Gordon Pape's Facebook page.