What's Next For REITs?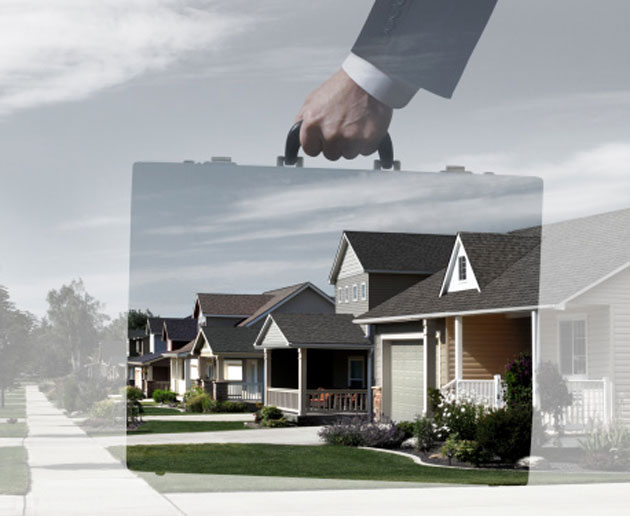 Real estate investment trusts are having a better year than expected. The question is: how long can it continue?
When the year began, the outlook for real estate investment trusts (REITs) was not very promising. The sector had just endured a miserable 2013, sparked by fears of rising interest rates. The S&P/TSX Capped REIT Index was trading at close to 180 in spring 2013 but then dropped sharply to below 150 after then Federal Reserve Board chairman Ben Bernanke mused publicly about winding down the quantitative easing (QE) program. The index is still well below its 2013 high, closing on July 25 at 163.62.
It was expected the tough times would continue into 2014, based on the expectation of higher interest rates. (REITs are interest-sensitive securities, tending to move inversely to rate changes). Instead, we have experienced a modest rally in the sector, with a year-to-date gain of 7.8%. That's well below the performance of the S&P/TSX Composite Index but it's a pleasant surprise for investors.
REITs are portfolio mainstays for many income-oriented Canadians. They offer good yields (generally above 5%, a few higher than 6%) and, in most cases, monthly cash flow. When held outside a registered plan, they receive modest tax breaks. In 2013, about 30% of the $1.41 per unit distributed by RioCan (one of Canada's largest REITs) was treated as a capital gain, of which only half is taxable.
The downside is that REITs can be volatile, sometimes unnervingly so. During the credit crunch, the Capped REIT Index plunged from a high of about 179 in early 2007 to around the 70 level in February 2009. That loss of 60% unnerved investors. Many sold for big losses, vowing never to trust REITs again. Those memories still remain.
It's unlikely we'll see another such bust any time in the near future. But the fact REITs are lagging well behind the performance of the overall TSX Composite shows that investors are reluctant to pay premium prices for them. That helps to explain why the yields continue to be high.
The nervousness is understandable. With the economy gradually gaining momentum, despite the recent unemployment setback, and inflation rising to over 2%, the day when the Bank of Canada finally starts pushing rates higher, while still some time away, is drawing closer. When that happens, REIT prices will come under pressure.
However, the market reaction to future interest rate hikes may be more muted than investors expect. Last year's sharp drop in the REIT Index (and in a wide range of other interest-sensitive securities as well) was due in large part to the surprise at Mr. Bernanke's remarks and the timing of them. In fact, the Fed did not begin implementing its tapering program until the beginning of this year, more than seven months after the former chairman's comments.
That surprise element is gone. The Fed confirmed recently that the quantitative easing program would end later this year. Interest rates are forecast to rise by around mid-2015 if the economy performs as forecast. Those expectations have been built into REIT pricing.
A recent in-depth analysis of the sector by RBC Capital Markets concluded that, on a yield basis, REITs and real estate operating companies (REOCs) offer better value today than they did at the beginning of the year when compared to bond yields and credit spreads.
RBC is not expecting to see any growth on a net asset value (NAV) basis for the rest of the year, which means we are unlikely to experience any significant price escalation across the sector. But stable prices combined with a good yield would be just fine for income-oriented investors.
The bottom line is that REITs aren't positioned to offer any meaningful capital gains in the second half of 2014 but neither do they show signs of crashing. If cash flow is your number one priority, you should seriously consider adding one or two to your portfolio.
Order Gordon Pape's new book, RRSPs: The Ultimate Wealth Builder at 28% off the suggested retail price. For information on a three-month trial subscription to Gordon Pape's Income Investor newsletter go here.