The Geek Shall Inherit the Earth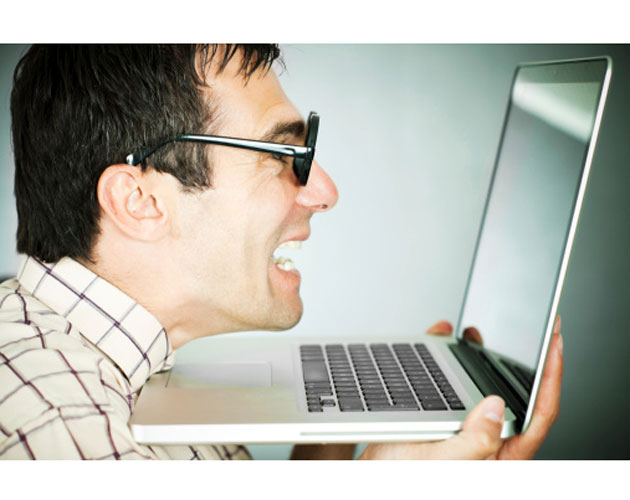 The authorities say THOSE WORDS, possibly deemed heresy several terabytes ago, essentially represent the underlying premise of this new column and indeed much of the world. Technology has become a kind of religion for many since the Netscape web browser simplified the Internet in 1993. If two decades of web sounds surprisingly aged, consider the major shifts that have rocked society in that brief time – online video, illegal file sharing, social media, the emergence of smartphones and tablets. Then add the human "costs" of these innovations – music industry collapse, political upheaval, sexting, selfies, new digital currencies, massive electronic surveillance, an obsession with cats – and it's readily apparent geekdom has gone mainstream.
According to a report by Online Psychology Degree, one in three people would rather give up sex than their smartphone, and 95 per cent of these folks use their mobile device for something just before calling it a night. Meanwhile, 40 per cent of iPhone owners would sacrifice brushing their teeth for a week than go without their iconic Apple device (according to a TeleNav survey), while a U.K. study last year showed 53 per cent of respondents suffered anxiety when separated from their smartphone.
We're not just referring to hyper-connected kids who've triggered this epidemic of info-besity; Zoomer geeks abound, too. A survey by Media Technology Monitor showed the gap between younger and older web users has rapidly shrunk. Nearly half of all boomer-age Canadians have smartphones. While that number still trails gen-Y and millennials, the zoomerati trump the kids when it comes to owning tablets like the iPad: 36 per cent compared to 34 per cent of gen-Y and 28 per cent of millennials. Even the Twitter-fuelled "second-screen" trend (TV channel and web surfing simultaneously) isn't solely a youth habit; 50 per cent of our gang does it (as well as 85 per cent of gen-Y and millennials).
Barring a major cataclysm like cyberwarfare, massive solar flare or Rob Ford becoming prime minister, the Internet isn't going anywhere anytime soon. If nothing else, it will extend into the bathrooms, wardrobe and street views of the nation.
With 5.8 million of 45-plus Canadians on Facebook alone, the digital big picture is being drawn by older web users who will influence the success of Internet trends, including:
– mHealth Mobile health has been hyped for years, but the stars will cross in 2014. Wearable gadgets like the Nike Fuelband and FitBit will increasingly integrate apps that allow users to track health metrics like weight, calories burned, sleep patterns, heart rate, blood pressure – all saved in online health services (a.k.a., "the cloud"). Startups like Plessey Semiconductors and AliveCor are pushing the envelope further, rolling out tiny wellness devices that allow patients, nurses and doctors to monitor ECG and other metrics remotely.
– Dating Given the ever-rising divorce rate of boomers, it's a no-brainer that online dating for this demo would take off as Internet adoption spreads. Last year, the Del Webb Baby Boomer reported that 56 per cent of U.S. boomers are looking for dates and nearly 20 per cent of them are doing it online. That translates to three million potential online mates in Canada and 10 times that number in the U.S.
– Design Big, flat and simple are three qualities driving the look of mobile design, led by Apple's new iOS7 operating system. The trend is extending to web and software design. And large-typeface style is now reflected on both older-skewing sites and younger-leaning ones.
That boomers play a key role in the Internet is nothing new, just overlooked. Whether it's 58-year-old web inventor Tim Berners Lee, 70-year-old father of Internet networking Vint Cerf or original dot-com gen-Xers (now in their 40s), the Internet is being shaped by Zoomers. This column will chronicle just how tweet it is. Tune in, turn on and download.
McLean Greaves is the vice-president of interactive content for ZoomerMedia Ltd.